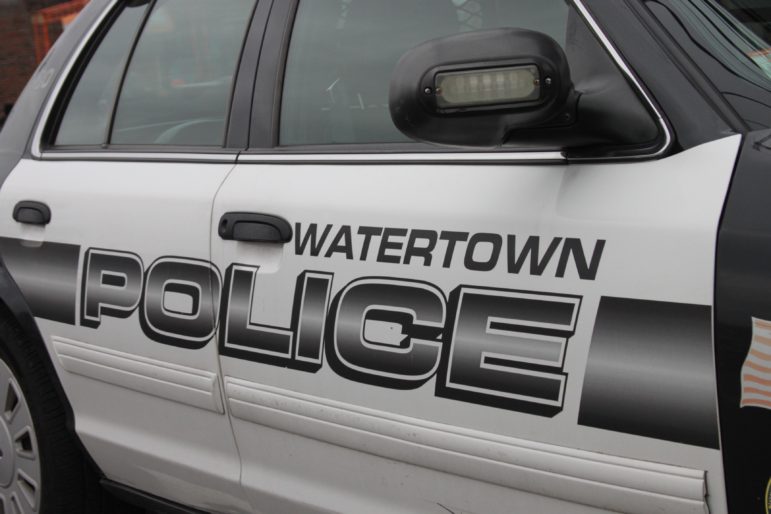 The following information was provided by the Watertown Police Department.
Arrests
None
Incidents
Jan. 17, 11 a.m.: The owner of a Ford F-250 from Waverley Avenue came out and when he turned it a loud noise came from the exhaust system. He looked and noticed the catalytic converter had been cut out from under the truck. He believes it occurred sometime between 7 p.m. on the 16th and 11 a.m. on the 17th.
Jan, 18, 8 a.m.: Police received a call from an apartment building being constructed on Pleasant Street. A Hilti 250 Core Drill was stolen from the construction site. The theft occurred sometime between Jan. 14 and Jan. 17. It is worth $4,120.
Jan. 18, 1:20 pm.: A Watertown woman tried to purchase a dog online, and the seller asked her to transfer an initial payment of $57 into an account. After she did so, she saw that the suspect had taken $800 from her. When the resident tried to get in touch with the suspect all communications were shut down. She is working with her bank on the investigation.
Jan. 19, 6:15 p.m. A woman began receiving notifications from a collection agency saying that she owed $700 to T-Mobile. She never had an account with the company. She found out that someone in California had opened an account in her name in 2019.
Jan. 21, 4:34 p.m.: A resident of a building on Prentiss Street reported that someone had gone into her storage unit. It came to her attention because she found a sweater that she kept in storage in the trash. She looked at the unit and saw that someone had moved items around the locker. The lock was damaged, the screws were pried out of the wood frame, and she was having trouble locking it. It does not appear that anything was taken, but her stuff had been moved around.
Jan. 22, 6:11 p.m.: The Fire Department and police responded to a two-family home on Mt. Auburn Street for a fire. It appears that the fire started in the chimney and moved inside the wall. A piece of the mantle caught fire and the resident grabbed it and threw it on the front lawn. Behind the fireplace is a screened porch, and the flames spread there. Firefighters contained the fire and extinguished it. There were no injuries.