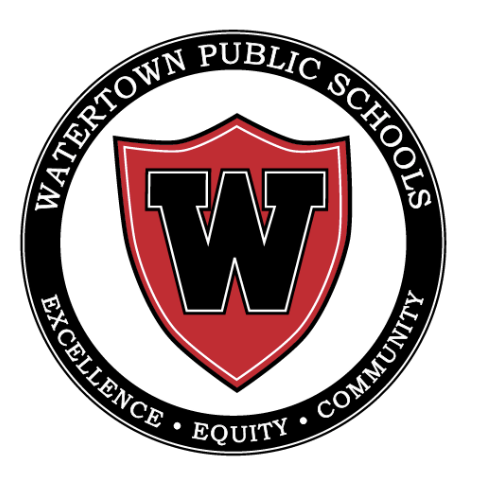 Students in the Watertown Public Schools will be able to get at-home testing using kits provided by the State beginning Feb. 7.
Last week, Superintendent Dede Galdston sent out an announcement about the at-home antigen testing. This will be done in addition to the weekly pool testing conducted by the Watertown Schools.
The at-home testing is voluntary, and Galdston encouraged students to sign up by Feb. 4 by filling out the opt-in document found by clicking here. Questions can be sent to the WPS COVID Testing Technicians at covid_testing@watertown.k12.ma.us.
See Superintendent Galdston's letter below:
Dear WPS Community Member:
At the Watertown Public Schools, keeping staff and students safe and in school is our top priority. We are writing to let you know, in accordance with the Department of Elementary and Secondary Education (DESE) and the Department of Public Health (DPH), our district is updating our COVID-19 Testing Program, effective February 1, 2022. We are opting in to the at-home testing program offered by the state that will increase testing of our participating students and staff, regardless of vaccination status. For more information about this update to the statewide testing program, please visit the DESE COVID testing website.
The at-home testing option will begin the week of February 7, or as soon as the testing supplies arrive in our district. In addition to this new at-home antigen test option, we will continue with routine weekly COVID safety checks (pool testing) and symptomatic testing during the week.
As part of this shift in the program, we are allowing the nurses and school administration to use their discretion to determine close contacts- individuals who are within three feet of a COVID positive individual for no more than a cumulative period of 15 minutes. Individuals who are deemed to be a close contact whether in school or outside of school may be required to test over five days to remain in school. This means that if your child is a potential close contact, they may continue to come to school and do not have to quarantine.
This new at-home testing opportunity is voluntary and you will need to fill out an opt-in form FOR EACH OF YOUR CHILDREN to receive tests. We strongly encourage you to fill out the form as soon as possible, but no later than Friday, February 4, to opt-in. If you have questions, please contact our WPS COVID Testing Technicians at covid_testing@watertown.k12.ma.us.
COVID-19 Testing Programs in our Schools: We are committed to a multi-pronged approach to health and safety for our students and staff during the continued pandemic through the use of surveillance and symptomatic testing. The following are all part of the WPS testing strategy:
Routine COVID Safety Checks (pooled PCR testing) – Once per week
At-Home Rapid Antigen Testing once per week. An opt-in form must be filled out by parents or individuals 18 years or older, including staff to receive the free weekly antigen tests.
Symptomatic Testing. Please be reminded that symptomatic testing in our schools required a separate consent form filled out by a parent or an individual who is 18 or older and is available every morning from 7:15 – 10:30 at 175 Main Street, Waltham (St. Jude's School). Location after February 17, 2022 to be determined.
Overview: At-Home Rapid Testing Program
About the Test: iHealth is a 15-minute at-home FDA-approved rapid antigen test
Opt-In: To participate, you must opt-in by completing the online form, which is in English, Spanish, Portuguese, French Creole, Vietnamese and Chinese. By opting in, you will agree to review the training materials for test administration, report positive test results to your student's school, and administer the tests according to the Watertown Public Schools' guidelines.
Weekly: Every two weeks you will receive an iHealth at-home rapid test kit. Each kit contains two individual tests. Staff and students will administer one test each week, approximately three days after pool testing, OR whenever a staff member or student is symptomatic.
Reporting Positive Test Results: If a staff or student tests positive on an at-home antigen test, they must inform their school of the positive result using the Positive Test Result Notification Form. Please do NOT report the results of an at-home test directly to the school nurse. The school will keep the results confidential and will not make individual results public. In addition, it is strongly recommended that you inform your healthcare professional of the positive result.
Easy, Free, and Flexible: This test is administered at home (not at school), reducing the burden on school staff and time to administer tests and increasing a family's or staff member's flexibility to do testing in the home for free.
How do I administer the test?
Click here for a full "how to" written guide in various languages
Click here for a video of an individual self-testing
The graphic below is a simple overview of the process.
How do I submit positive results from the At-Home Testing Program?
Submit Positive At-Home Testing Results: Staff or parents must submit positive test results to WPS by using our COVID positive reporting form. Click here to submit your positive test results. This is the only form that you need to use to report positive cases- please do not reach out to school nurses directly. Any positive results will be shared with school nurses as soon as they are reported. This form is in English, Spanish, Portuguese, French Creole, Vietnamese and Chinese. You DO NOT have to submit negative COVID test results.
Confidentiality: Positive test results are shared with your school district for informational purposes only. Individual results will remain confidential, and they will never be made public.
What if I have questions about COVID or the testing program?
All testing information can be found in our February WPS COVID Protocols Addendum to the Handbook.
Click Here for the Link to At- Home Opt-In Form– Must be filled out to receive at-home tests