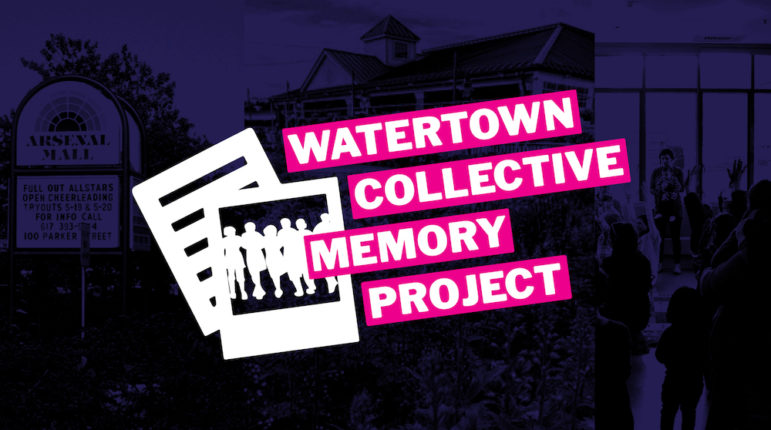 The Watertown Free Public Library is launching a project called the Watertown Collective Memory Project and you can be a part of it!
The Watertown Collective Memory Project (WCMP) is "a yearlong initiative to build a digital collection of stories and photographs from Watertown's recent history, up to the present day, that captures the full breadth and diversity of our community," as Local History Librarian Caroline Littlewood described it.
Though the project is led by Littlewood and other members of the Watertown Free Public Library (WFPL), they are encouraging other local organizations to contribute and will be relying on volunteers to help run the project. The Historical Society of Watertown and Watertown Cable Access Television are both partners in the project as well. 
The WCMP first got started as part of a refurbishing of the WFPL's digital history records and has since developed into a community-wide project to build a collaborative and accessible digital history of the town. For Littlewood especially, who started her position at the WFPL during the COVID-19 pandemic, this project has come to mean much more than uploading files.
"One of the best parts of my job is hearing the individual experiences, stories, and memories that make up our collective community history," said Littlewood. "I think this project is a way to bring people together – even if only virtually – and build something lasting that has both personal meaning and historical significance, and that is always very exciting for me … I'm really looking forward to the opportunity to connect with people, and to see what they have to share."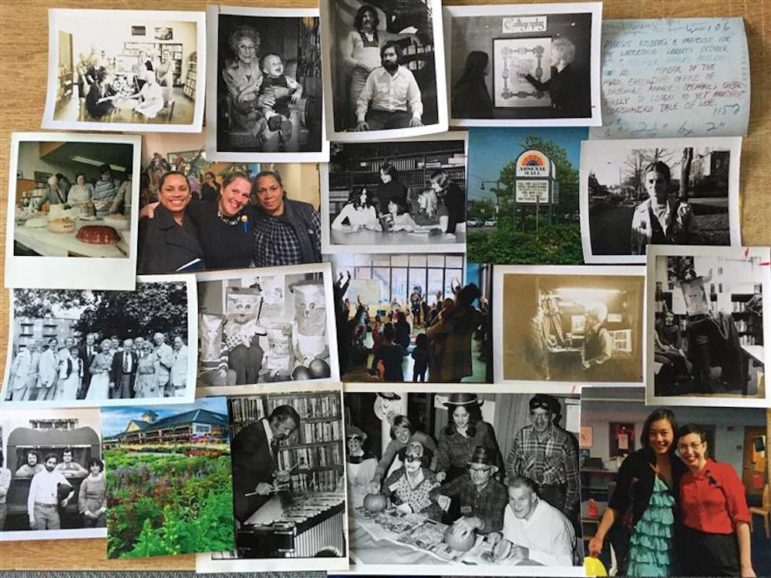 Littlewood added that, although she has worked on similar projects in other towns, this is the first time she is getting to do so in her own community, which makes the WCMP particularly special to her. 
So how can Watertown residents get involved? Well there are a few ways to do so. First and foremost are "digitization days." These days, of which there will be a few in coming months, were described by Littlewood as "the backbone of the project." 
"All Watertown community members are invited to bring up to three personal photographs to a digitization day to add to the digital collection," says Littlewood.
Digitization days will be held at various locations and times with the first two scheduled to occur at the WFPL on Wednesday, Feb. 23 from 5-7:30 p.m. and on Sunday, Feb. 27 from 2-4:30 p.m. These will both be smaller digitization days due to the recent surge in COVID-19 cases and will be held in the Local History Room of the library. Though dates and times may be subject to change due to the ongoing COVID-19 pandemic, all digitization days will be announced via the WFPL's social media and newsletter.
As for what kind of photos to bring in, the guidelines are fairly simple.
"These photographs might represent you, your family, or your connection to Watertown. They should hold personal meaning and be something you consider worth saving and sharing," Littlewood said, and added that "whether you have decades of memories here or are just settling in, you are a part of Watertown, and so you have something to contribute."
At digitization days, the photos will be given a description through a collaboration by volunteers and those sharing the photos and will then be scanned and returned to their owners. Photos that are already digital may be submitted through a form on the WCMP webpage. Then all of the submitted photos will be added to the WFPL's digital collection. 
Later on in the project, the WCMP will be conducting short video interviews with Watertown residents as another way to share their memories. Watertown Cable Access Television (WCA-TV) will help with training volunteers and providing equipment for these interviews.
As for other ways to get involved, the WCMP is "interested in hearing from local organizations who may be interested in hosting digitization events or working with [them] in other ways." Community Outreach Librarian Marissa Monteiro is coordinating all organization involvement and can be contacted via her email if local organizations are looking to host digitization days or get involved otherwise. As she assured, "We will bring the equipment and volunteers to you!"
Lastly and most importantly, Littlewood encourages Watertown residents to spread the word about the Watertown Collective Memory Project.
"We're measuring success, in part, by the number of people involved in the project, not necessarily the number of photos added to the collection (although of course we want quite a few of those as well)!" said Littlewood. 
The WFPL's partners helped to secure federal funds provided by the Institute of Museum and Library Services and administered by the Massachusetts Board of Library Commissioners to finance the project.
To learn more about the Watertown Collective Memory Project, please visit the project webpage on the WFPL website. We hope to see you at a digitization day soon!