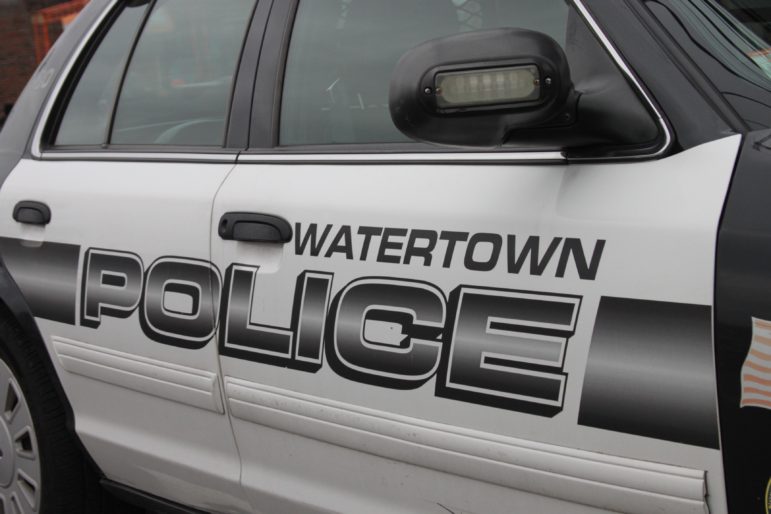 The following information was provided by the Watertown Police Department.
Arrests
None
Incidents
Jan. 26, 7:53 a.m.: A man came into Watertown Towing and was upset about his car being towed. He spoke to an employee and got upset because they would not release the car because it was unregistered. He forcefully pushed past the employee and took a set of keys, but they were not his. He then left the building. Police were able to identify the man, a 32-year-old Boston resident, and contacted him. He had been parked at Elan Market apartments on Arsenal Street but did not have permission to leave his car there, so it was towed. The man said he was upset because it was the second time he had been towed. He admitted to taking the keys and gave them back to the officer. No charges were filed.
Jan. 26, 5:08 p.m.: A Newton man reported that someone broke into his vehicle when it was parked at a construction site on Copeland Street. It occurred sometime in late December, but he was unsure of the exact date. He believes sometime between 7 a.m. and 3 p.m. someone entered his unlocked vehicle and took the vehicle's certificate of title. Nothing else was missing.
Jan. 27, 8:08 p.m.: A Summit Road resident reported that someone had taken money from her bank account. On Jan. 25, she realized that $10,000 was missing from her Citizens Bank account. It appeared someone got access into the account, but she had not given anyone authorization to take money. The resident is working with Citizens Bank security on the investigation.
Jan. 28, 9:13 a.m.: Police responded to George Street for a vehicle that had been vandalized. The passenger side window of the 2019 Audi SUV had a one-inch hole in it and the glass was spidered. Nothing was taken and there was no other damage.
Jan. 30, 3:14 a.m.: Multiple buildings on Galen Street were tagged with graffiti. A similar symbol painted in blue was found on Direct Tire, the Boston House of Pizza, the Post Office and a light pole in the area. Police are investigating.
Jan. 30, 5:39 p.m.: A resident of an apartment building on Coolidge Hill Road reported several missing packages. The person had ordered 11 items through Amazon, totaling $245.85, including clothing and a cookbook. The packages were delivered on multiple days, the last one on Jan. 28, but the person never received them.
Jan. 30, 9:07 p.m.: Two men got into an argument about a vehicle parked in the street while snow was being shoveled. One asked the other about a vehicle, which he said was blocking a driveway. One of the men grabbed the other by the shirt and punched him in the face. Police were called and calmed down the situation. The man who was hit, a 27-year-old from Bellingham, had a minor cut above his right eye, and a bloody nose and he was treated by the Watertown Fire Department. The man who struck him was a 29-year-old from West Roxbury. Police told the man who was hit he could seek charges at Waltham District Court if he wishes.