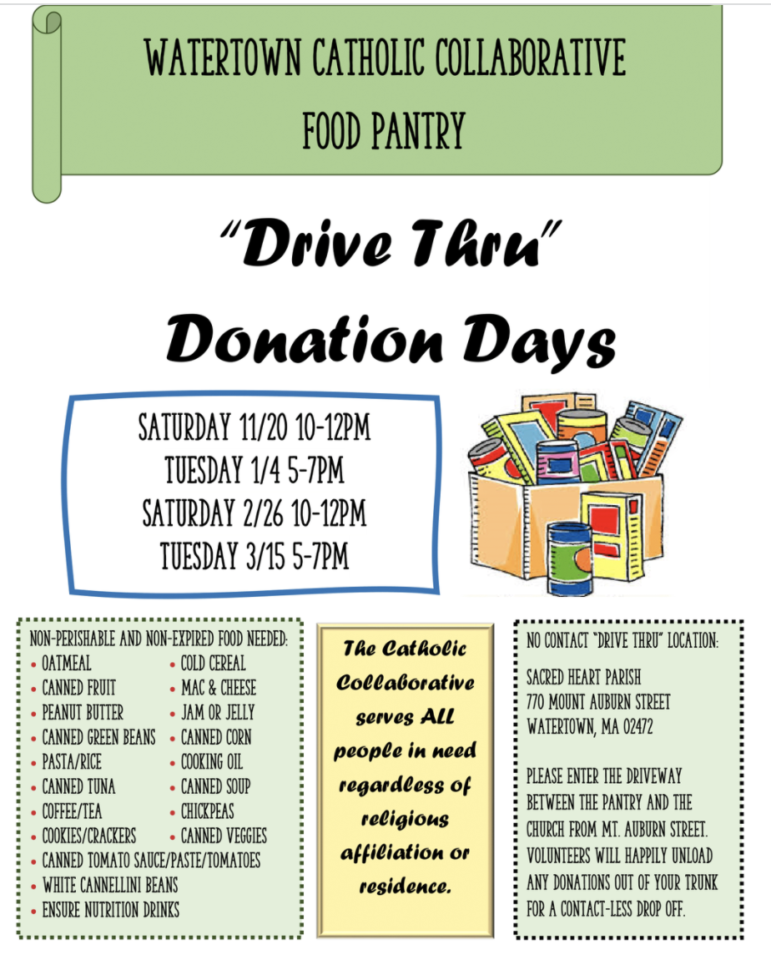 The Watertown Catholic Collaborative Food Pantry will host a "drive-thru" donation day on Feb. 26.
The donation day will run from 10 a.m.-noon on Saturday, Feb. 26 at Sacred Heart Parish, 770 Mt. Auburn St. in Watertown.
Items being collected include non-perishable and non-expired food, including oatmeal, canned corn and green beans, coffee and tea, and more. See the flyer above for accepted donations.
The pantry is open to the public, regardless of religious affiliation or residence.