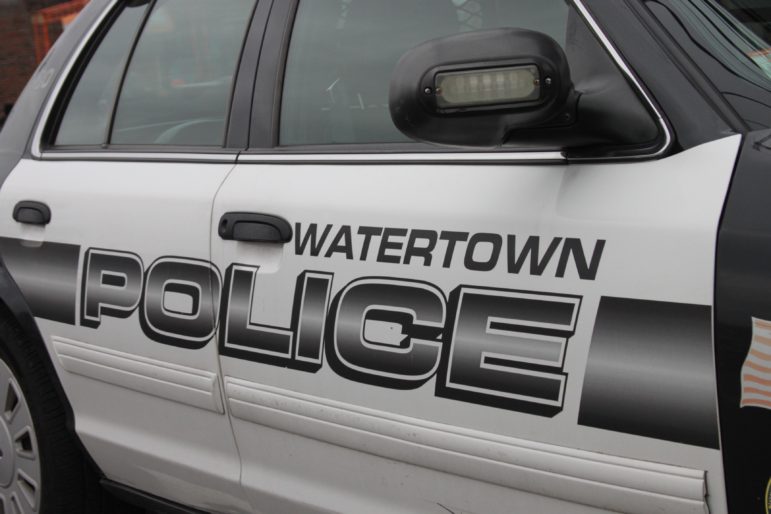 The following information was provided by the Watertown Police Department.
Arrests
Feb. 9, 9:28 a.m.: A car parked in the garage at the Waterbridge Condominiums on Watertown Street was broken into during the early hours of Feb. 2. About $25 in cash was taken from the Acura sedan. A surveillance video showed a woman riding a black moped, and hanging around the garage. On Feb. 9, a maintenance worker from the condo building found the black scooter outside the building with a note saying that the scooter was broken and that the owner was coming back to fix it, so they should not tow it. It had a phone number on it, too. Police got the information and called the number. The woman answered and she said she was on her way back to collect the scooter. Detectives went to the building and were there when she showed up at about 11:10 a.m. They were able to identify her as Deena Lacorte, 30 of Brighton, and placed her under arrest for breaking and entering a vehicle during the nighttime. She showed up with her sister, who police found had a warrant for her arrest. Taylor Lacorte, 33, of Abington, was arrested on the warrant from Attleboro District Court for breaking and entering during the nighttime into a vehicle, credit card fraud, conspiracy, larceny under $1,200, and receiving stolen property under $1,200.  
Incidents
Feb. 8, 11:37 p.m.: A security system caught a man breaking into a residence on Forest Street. The resident was away on vacation and called a relative to go to her home to meet a police officer. The break-in occurred at about 8 a.m. on Feb. 8. It did not appear that anything had been taken, but the resident must come home and take a closer look. The suspect is described as a white man with a white goatee, 50 to 60 years old, wearing a blue turtleneck shirt, a dark grey sweatshirt, khaki pants, and a dark colored scally cap.
Feb. 9, 2:42 a.m.: A boat that was in dry dock at the Watertown Yacht Club was broken into. The owner had a security camera on board, and was alerted that someone was in his boat. Police were called and found that several boats had their wrapping cut. Officers found someone inside one of the boats. The 29-year-old man was arrested by State Police from the Brighton Barracks.
Feb. 9, 3:45 p.m.: A man walked into Home Depot and was seen filling his backpack with several items. Security attempted to stop him, but he eluded them and fled in a Volkswagen sedan. The man took $507.97 worth of tools. The suspect is described as a white man, 20 to 30 years old, with short dark hair, and tattoos on his right hand.
Feb. 10, 1:30 p.m.: A man came into the Police Station to report the unauthorized use of his credit card. He said that his card was missing, and he is unsure if lost it or if it was taken. The card was used at the Apple Store at the Chestnut Hill Mall for $1,000. Police are collecting surveillance video and hope to identify a suspect. 
Feb. 10, 4:04 p.m.: The rear window of a 2017 Jeep Cherokee was shattered overnight on Rutland Street. The owner came out in the morning and found a baseball shaped hole in the rear window. Police were unable to locate any projectile that may have caused the damage.
Feb. 11, 4:30 a.m.: A couple was asleep on the second floor of their Hillside Road home when they heard a noise and saw a light flash in their hallway. They also heard a noise coming from the hallway closet. They woke up and called out to the person. They looked around the house but did not see anyone. They found the bathroom window was ajar. The closet connects to the bathroom. Police were called and they searched the area with a K-9 unit. They found evidence that someone was walking around the backyard and went up to the back window. There was no evidence of any other break-ins in the neighborhood. Police asked anyone with surveillance video or who heard anything to report it.
Feb. 11, 1:22 p.m.: A bicycle was stolen from outside Best Buy. The electric bicycle was secured to a sign post with a lock at about 12:45 p.m. and when the owner came back at about 1:20 p.m. it was gone. The NCM Moscow bike is valued at about $1,600. It is black with blue lettering.