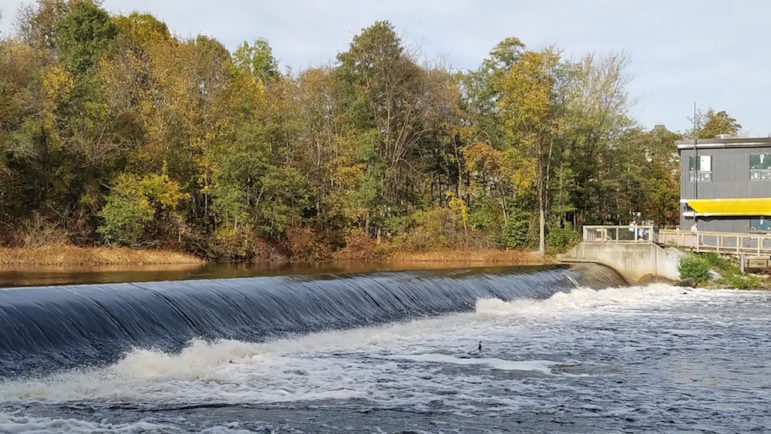 The Charles River Watershed Association recently produced a history of the Charles River, including a look at the Watertown Dam, called A River Interrupted.
The group is advocating for the removal of the dam near Watertown Square as a way to return the Charles to its natural state. One reason is to help migrating restore the numbers of migrating species in the river that struggle to get upstream due to the dam and other obstacles.
The CRWA sent out the following announcement:
Charles River Watershed Association is delighted to announce the release of A River Interrupted, a long-form exploration of dam removal in the Charles River watershed with a focus on the Department of Conservation and Recreation's (DCR) Watertown Dam. 
A River Interrupted tells the full story of Watertown Dam; beginning with a free-flowing river stewarded by Indigenous Massachusett and Nipmuc ancestors, diving into the construction of the dam and its stark consequences for migratory fish populations, water quality, ecosystem health, and climate resilience, and concluding with our vision for the future of a clean, healthy, free-flowing Charles River. Bringing together interactive maps, historical and current research on Watertown Dam, findings from the final draft of the Watertown Dam Removal Feasibility Study, video, and photography A River Interrupted makes a compelling, comprehensive argument for the immediate removal of Watertown Dam and all subsequent functionless mill dams upstream.
A River Interrupted fits within our long-term advocacy efforts to remove aging mill dams to restore fish passage and heal the river ecosystem for the entire eighty miles of the Charles River, starting with Watertown Dam. We are leading a grassroots campaign to change public opinion on dam removal in each of the communities where dams remain in our river through public education, events, press interviews, meetings with state and local officials, and more to change the course of our river and achieve our vision for a free-flowing, restored, climate-resilient Charles for future generations.
We hope you will spend some time with A River Interrupted and join our movement for dam removal in the Charles River watershed. We need your support to remove this aging, defunct mill dam and restore a clean, free-flowing, resilient Charles River for future generations.