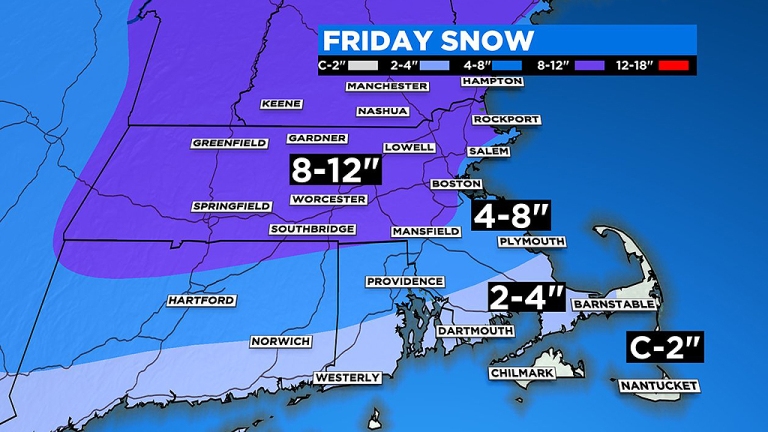 Watertown could see more than half-a-foot of snow from a storm hitting the area on Friday.
The National Weather Service announced a Winter Storm Warning from midnight on Thursday to midnight on Friday. The WBZ Channel 4 forecast map has Watertown in the area that would get 8 to 12 inches of snow.
The City of Watertown has declared a snow emergency beginning at 1 a.m. Friday (click here for more information).
The Department of Public Works sent out notice that trash and recycling collection will happen on Friday, despite the storm. The trash schedule has been pushed back a day from a normal week due to the Presidents Day Holiday.
According to WBZ, the first snow flakes should hit the area between midnight and 2 a.m. on Friday. Heavier snowfall will be seen from 2 a.m. to 5 a.m. and the bulk of the storm will move through between 5 a.m. and 1 p.m. on Friday. The snowfall will decline in the afternoon and only flurries are expected after 5 p.m. Friday.
Larger snowfall totals are forecast for areas north of Boston, and in Southern and Central New Hampshire. The snowfall will not be as heavy south of Boston, and the Cape is expected to get 2 inches or less of snow.