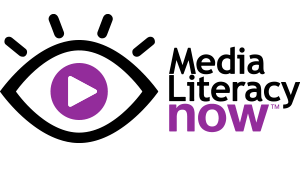 A Watertown-based non-profit group seeks to make sure that students learn about the messages they are getting from television, video games and social media, and how they impact their lives.
Media Literacy Now was started by Erin McNeill who first became aware of the impact of media on children in 2011.
"What really pushed me to do this was I could see what was happening to my own kids, and how much they were influenced by messages they were getting: mostly at that time from television, and then as time went on, video games and now it has gotten more extreme — wall-to-wall messages," McNeill said. "The messages tell kids who they are and what they should be. They are powerful, parents are powerful too, but multi-million dollar corporations are influencing children."
McNeill knows about the media having worked in the industry, including covering policy and how it is made in the United States while working for Congressional Quarterly.
"I was a reporter and I could see that people really didn't understand the way that quality journalism is key to continuing democracy," McNeill said. "And I saw there was a place I could contribute to finding solutions to the problem. Media literacy is part of the solution."
She spoke to her child's fifth-grade teacher in the Belmont schools about teaching media literacy.
"We talked about the possibility of teaching media literacy in her class. She was very excited about it. She found curriculum online and did a unit for the kids at end of year on advertising," McNeill said.
She added, "Sometimes it is not even called media literacy. In one of my son's science classes they were looking at advertising in psychology class. There is media literacy integrated into science curriculum."
While individual teachers might be interested, McNeill found that to make serious change, she had to work at the state level. McNeill wanted K-12 education to include media literacy, along with the other lessons students receive. In 2011, she advocated for media literacy education to the Massachusetts State Legislature, and helped get the bill requiring it introduced that year.
Two years later, she founded Media Literacy Now to take what was learned in the Bay State to other states. The organization took advantage of the power of the internet and social media to build momentum.
"We have been able to become this national force changing policy, with a small number of people and a fairly small budget. A fair amount of volunteers can reach people across the continent through the internet, social media, through our website," McNeill said. "It has been a really good way to get word out, find advocates, and build a movement."
There are now chapters in 15 states across the country which have introduced more than 140 media literacy related bills, and have passed 18 pieces of legislation. Each state is different, she said, and it takes patience and continued work to get a bill passed.
"It could have been discouraging. People say it takes 10 years to get a bill passed in Massachusetts, which is pretty much true," McNeill said.
Media Literacy Now produces a report annually about how well states are doing with media literacy education. There is a wide range media literacy education, depending on the state.
"Many are do not doing anything. There are 14 states that have any sort of policy. Massachusetts is an emerging one," McNeill said. "The new ranking put Illinois at the top. They require media literacy to be taught. That, to us, is a big step. That means it is getting to the kids. It is still limited — only high school."
The landscape of media that children only become more complicated since Media Literacy Now's inception.
"It has changed so much over time. We used to say, keep the television in a public place, not in your children's bedroom," McNeill said, "That almost seems quaint today. They have iPhones, iPads in their room. As soon as you let them out of your site, they can be on the computer. Even sitting in front of you, they are scrolling on their phones."
Find out more about Media Literacy Now at medialiteracynow.org. See the latest report by clicking here.