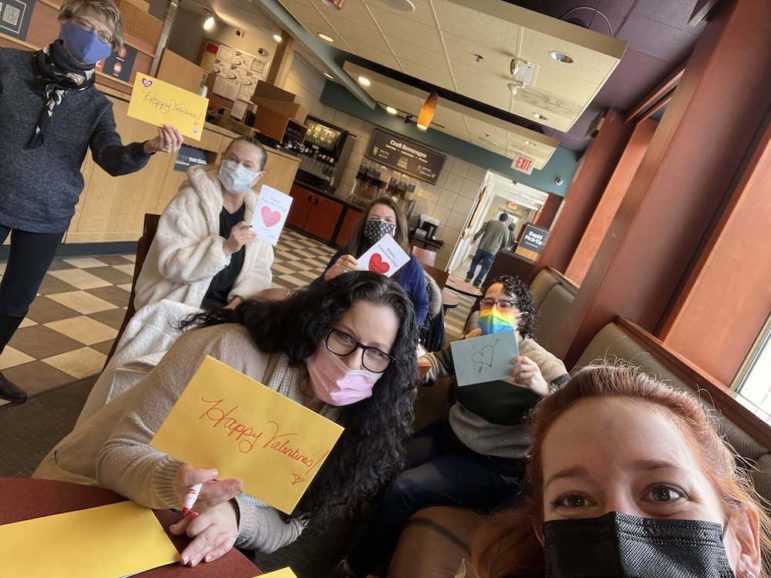 Dozens of seniors around Watertown received Valentine's Day cards thanks to the Rotary Club of Watertown.
A group of four Rotarians, and two potential new members, gathered at Panera Bread one morning in January to write out cheerful messages for the recipients, said Lilia Weisfeldt, president of Watertown Rotary.
"We created 100 personalized cards for local seniors," Weisfeldt said.
The cards were printed by one of the Rotary members, and delivered to the Watertown Senior Center by another member.
The effort was the latest service project for the Rotary Club, said Club Vice President Ruth Rudnick, who helped create cards.
"One of the the wonderful parts of Watertown Rotary is we have business people all around the community," Rudnick said. "That is a wonderful part, we all want to do good for the community. Part of the thing about Rotary is: Service Above Self."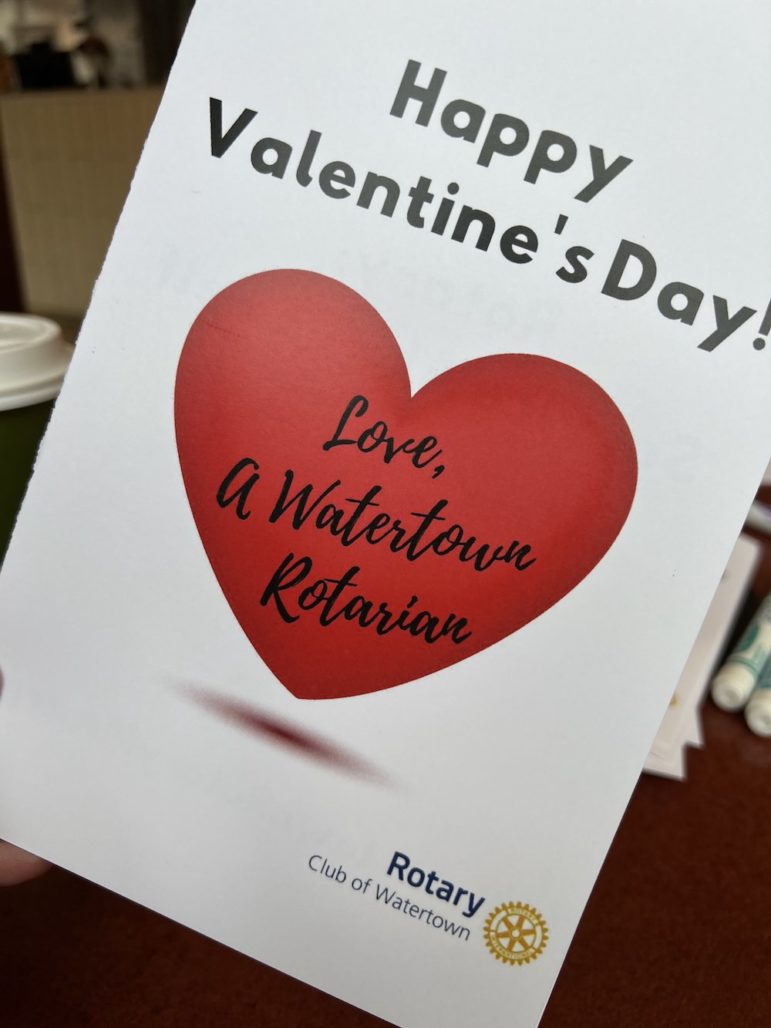 Longtime Rotary member Dan D'Amico could not make it to the card signing event, but a couple employees from his dental practice volunteered.
"We had new staff members and I thought it might be nice to for them get involved in the community, and learn more about Rotary,"  D'Amico said. "It sounded like a good way for my staff to connect to the organization. A couple of them, I didn't realize how artistic they are. They made the cards very elaborate."
Like many organizations, Rotary has struggled to keep going a usual during the COVID-19 Pandemic. The club could not meet regularly in person, D'Amico said, but did hold virtual meetings. Watertown Rotary recently returned to having in-person lunch, after hours and morning meetings.
"Being shutdown for us as service organization has been difficult," D'Amico said. "If you look at service organizations we might be the only one left in Watertown. We are trying to be as active as we can."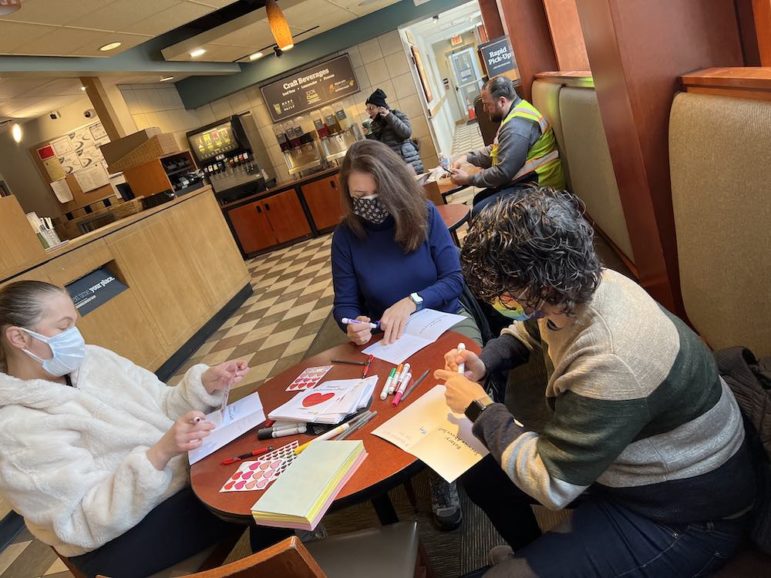 So far the efforts have been smaller ones, like the Valentine's cards for seniors, but they will be looking for other ways to get back out and make a difference in Watertown. They also hope to attract some new members, D'Amico said.
Other annual projects include the Senior Cookout and the Rotary Scholarships.
The Rotary Club of Watertown meets regularly. For more information email lilia@ballroominboston.com.