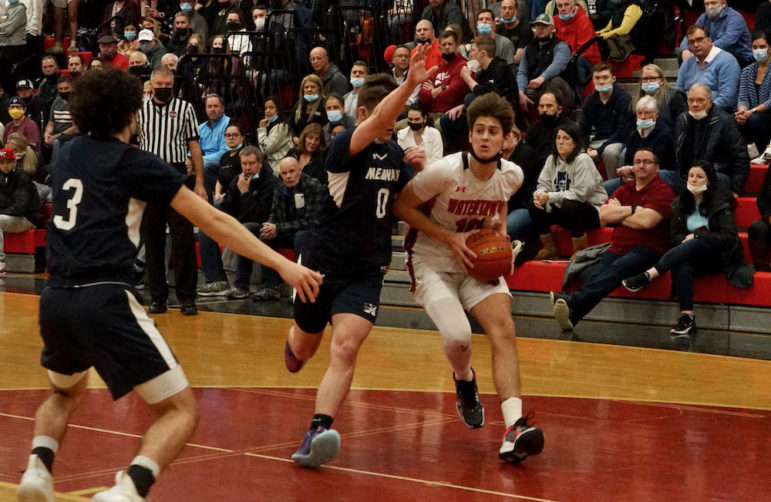 Watertown's Tyler Timperio scored 20 points for the Raiders and fellow senior Pierre Paul Labossiere added 19 in the 54-39 win over Medway in the first round of the MIAA Div. 3 boys basketball tournament on Friday night.
A third senior, Adam Patterson, scored in double figures to help the second-seeded Raiders pull away from the 34th-seeded Mustangs. He scored seven of his 13 points in the first quarter to keep pace with Medway. The game was tied 12-12 after the first period.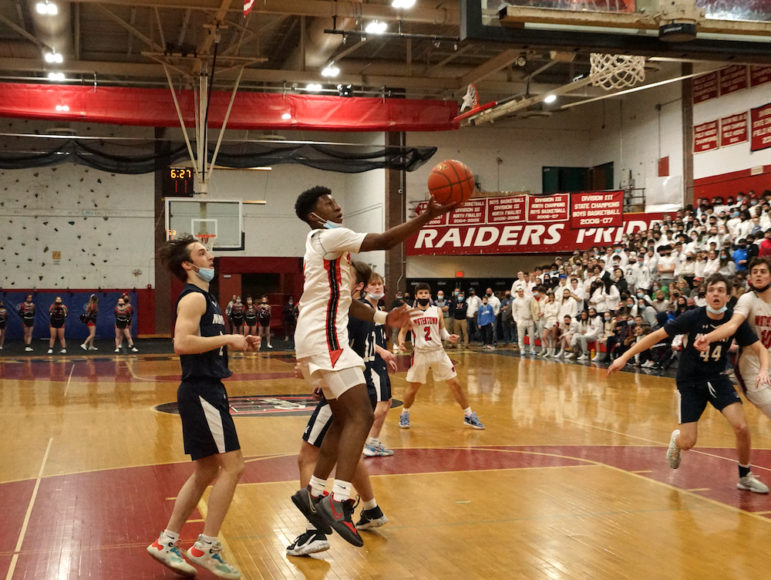 Timperio hit three shots from behind the arc, one in each of the first three quarters. He shared the game-high total of 20 with Medway senior Oliver Magliaro.
Watertown went into the half with a three point lead, 23-20, but nearly had a six point cushion when SeanAnthony McCusker hit a three-quarters court shot at the buzzer. However, the referees ruled that he had been fouled before shooting with 0.3 seconds left and waved off the basket. The senior did get on the score sheet, with a two-point basket in the fourth quarter.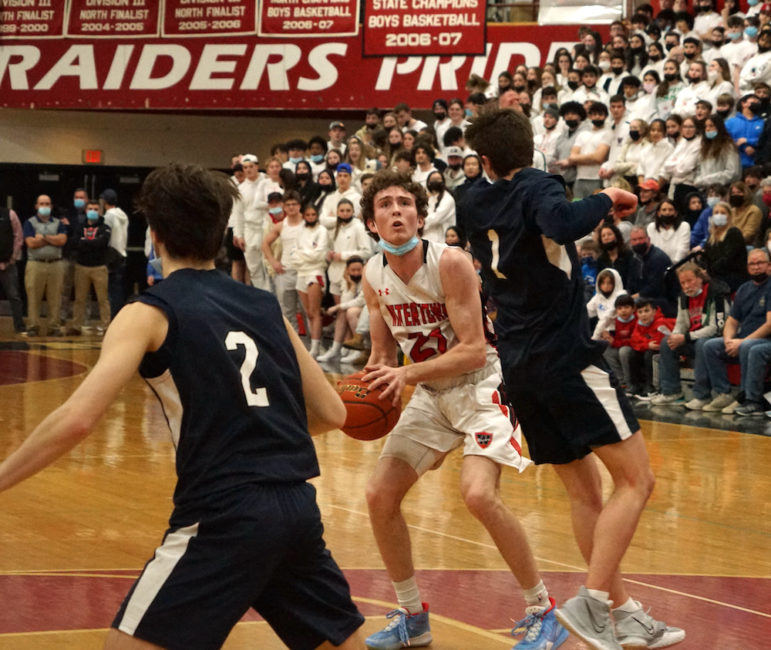 Labossiere found his scoring touch in the second half, scoring 14 points after the break. He scored two three-pointers in the third quarter and a third in the fourth quarter.
The Raiders led 39-30 after three quarters, and padded the lead in the final stanza to win by 15 points. The atmosphere was charged Friday night at the WHS Gym, both on and off the court. Players emotions got heated at times, and Labossiere was called for a technical foul when he shoved a Medway player after the two collided along he sideline, and fans of both teams chanted back and fourth throughout the game.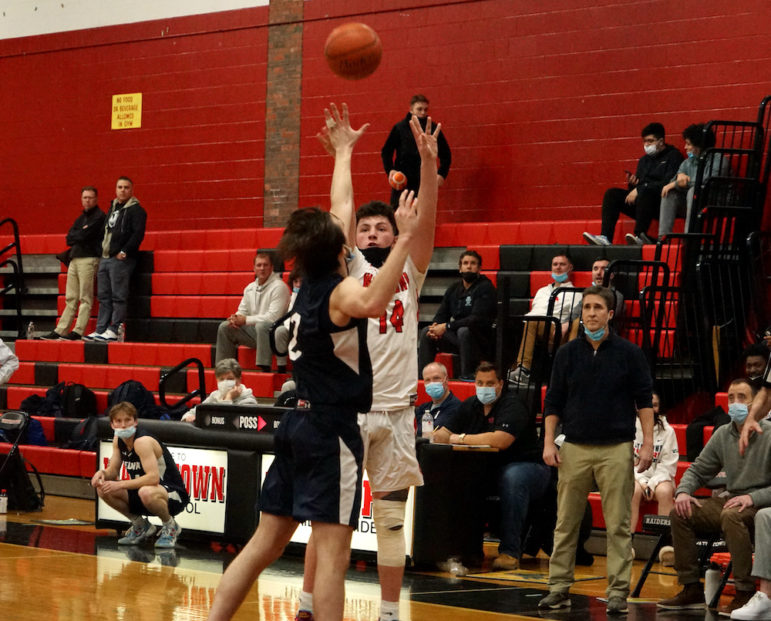 Watertown improved to 14-7 and will host 15th-seeded North Reading (15-6), which beat Greater New Bedford 69-40 on Friday. The game will likely be held on Tuesday, March 8 at 7 p.m. in Watertown, according to Athletic Director Ryan Murphy.