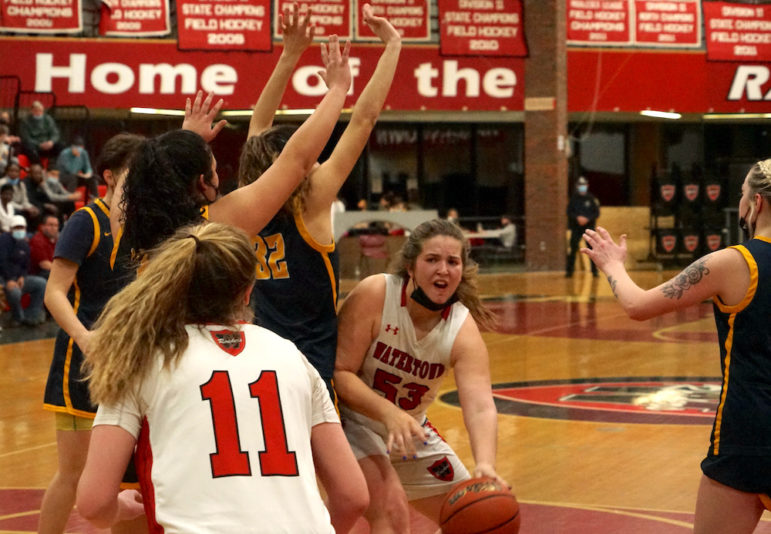 The State Tournament got started on a positive note for the Watertown High School girls basketball team with a 53-28 win over Greater Lowell Tech on Friday night.
The 26th-seeded Gryphons kept the game close in the first half, trailing by four after the first quarter. But seventh-seeded Watertown got a trio of three pointers from senior Ellie Monahan — two before halftime and one after — to help the Raiders pull away for the win in the first round of the MIAA Div. 3 State Tournament. She finished with 13 points.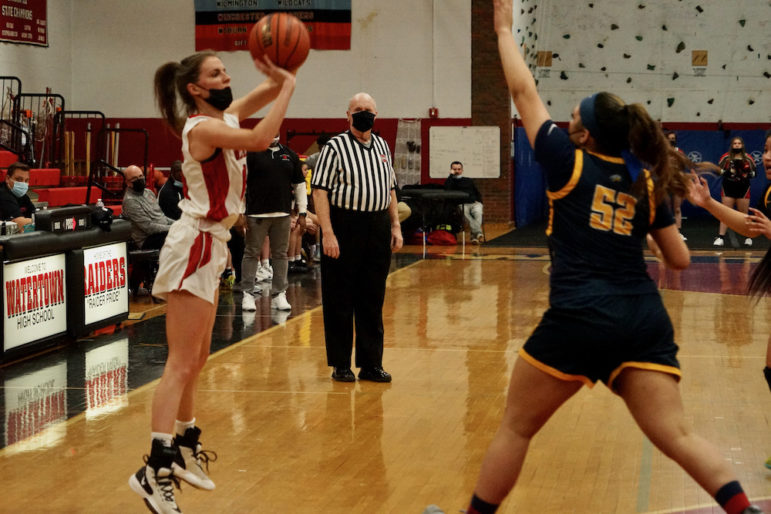 Watertown led 26-17 at halftime, and the Raiders shut down Greater Lowell in the third quarter, limiting the Gryphons to 2 points in the period. On the other end of the court, Watertown added 15 points to its total, including seven from senior Taylor Lambo (who scored a game-high 17 points). The Raiders held a 41-19 lead after three quarters.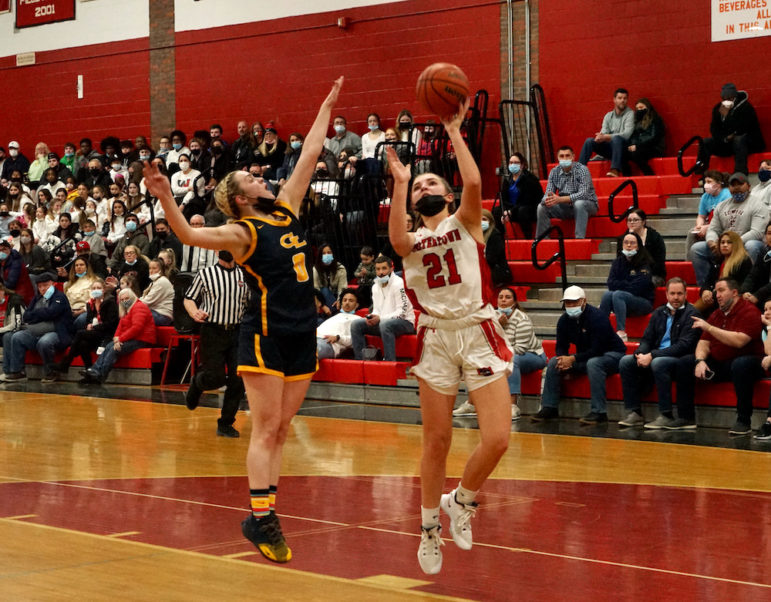 Lambo's sister Lily, a sophomore, netted eight of her 10 points in the first half. Sophomores Laura Biagiotti and Emma Garapetian each scored four points, junior Maeve Lawn score and freshman Adrianna Williams scored two apiece, and senior Sophia Garapetian added one point. Greater Lowell's top scorer was junior Brianah Namale with 11 points.
The Raiders improved go 17-6 and advance to the Round of 16 on Tuesday night when they will host the 10th seed, Norton, at 6 p.m. on Tuesday, March 8. Norton (12-9) beat Advanced Math and Science Academy 42-29 on Wednesday.