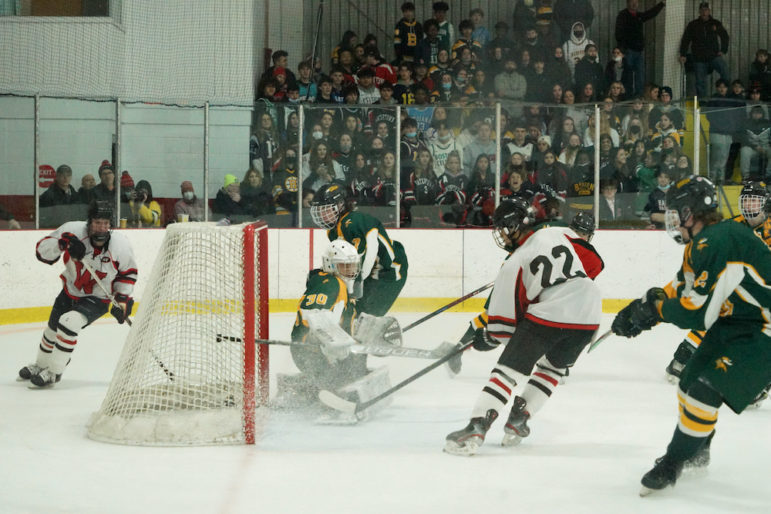 Watertown High School's boys hockey team made a statement in the first round of the MIAA Div. 4 State Tournament by scoring in double digits and shutting out its opponent.
The second-seeded Raiders defeated 34th seeded South Shore Tech 12-0 at John Ryan Arena on Saturday night.
The scoring started early, with a pair of Watertown goals in just over a minute early in the first period. Sophomore Alec Banosian scored the first of his two goals in the period 3:12 into the game. He was assisted by junior Anthony Venezia and senior Mason Andrade. Junior Mauricio Souza took a pass from senior Colin Campbell to score 4:02 into the first.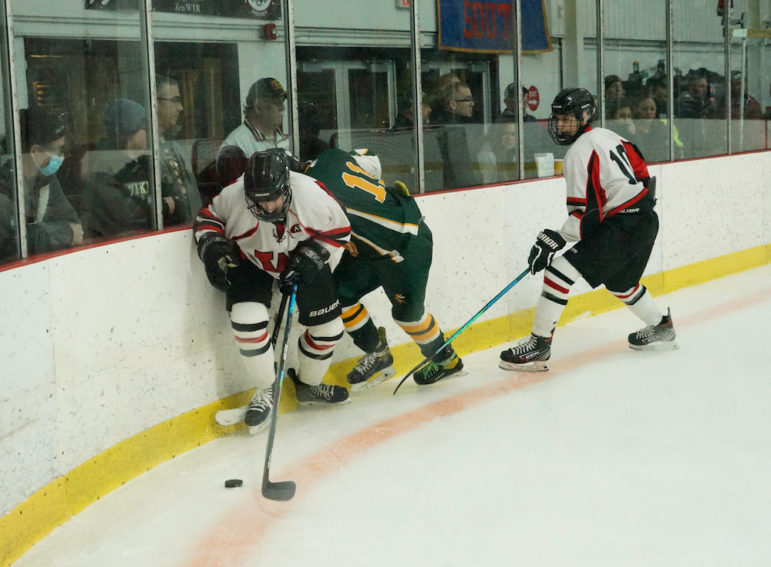 Sophomore defender James Erickson scored just over three minutes later. Venezia and Andrade collected assists. Banosian closed out the first period scoring on with 1:46 left in the period. Venezia got his third assist of the period.
Watertown came out firing in the second period, with Andrade scoring just over a minute in on a goal assisted by senior Nathan Master. Just 48 seconds later Erickson scored his second on an unassisted goal.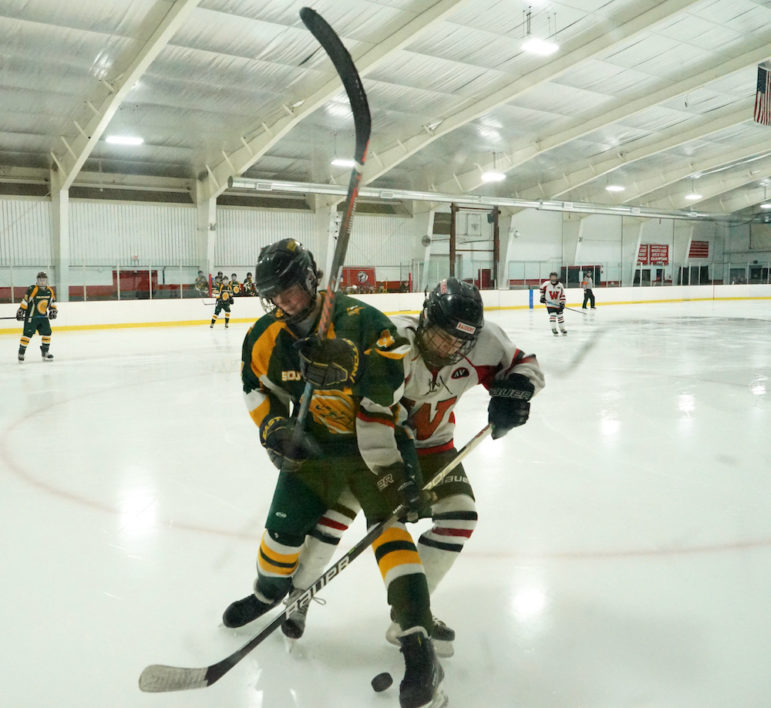 Master scored an unassisted goal with just under 10 minutes left in the second. Senior Michael Cormier scored with 6:57 left. He was assisted by junior Brendan Campbell and freshman Dante Cosco.
Souza scored his second goal of the game with 4:21 left in the second, and Banosian assisted. Junior Jack Dickie scored the Raiders' 10th goal with 36 seconds left in the second. Senior Colin Campbell and Master assisted.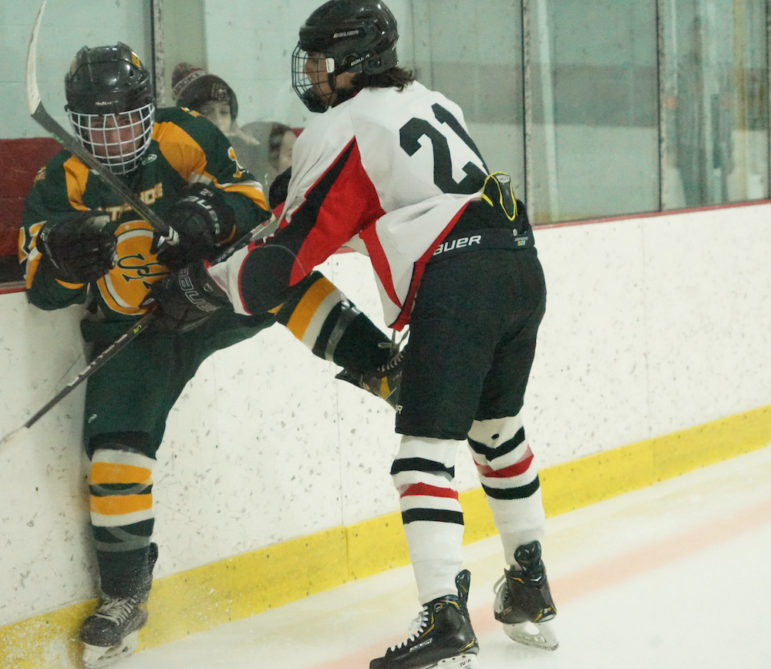 In the third period, Watertown mostly rested its top lines. The Raiders still added to their lead. Senior Dante Venezia scored 4:42 into the period with assists from Colin Campbell and Erickson. Cosco got Watertown's last tally with 3:08 left in the third with an unassisted goal.
The Vikings (12-8-1) tested senior goalie Jared Norton a few times in the third, but he kept a clean sheet. Six Raiders had three-point games: Banosian (2 goals, 1 assist), Erickson (2G, 1A), Anthony Venezia (3A), Andrade (1G, 2A), Colin Campbell (3A), and Master (1G, 2A).
The Raiders improve to 11-9-1, and move on to the Round of 16. They will face 15th seeded Dedham (10-11), which beat Fitchburg 4-2 on Saturday. The game will be on Wednesday, March 9, time to be announced.