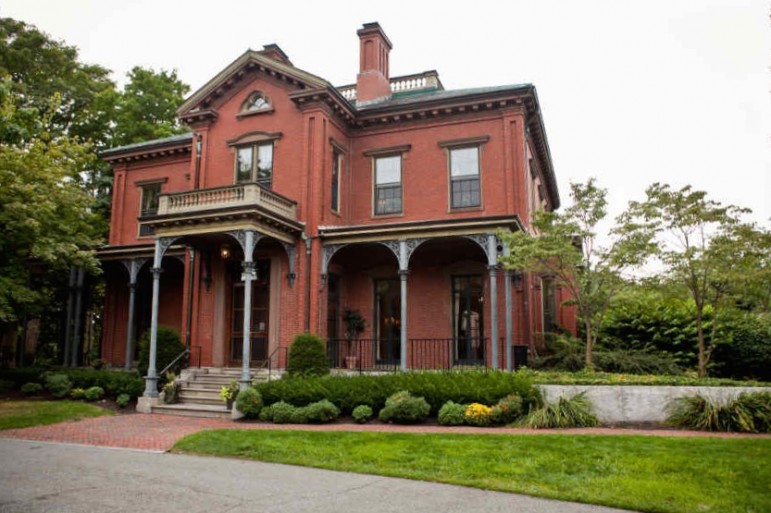 Watertown veterans will be honored with a new garden to be planted next to the Commander's Mansion, and the City has put out a call for bids to create a sign to go with the garden.
The garden includes not just flowers and plants, but also memorial bricks to honor veterans, and a sign.
Watertown Public Arts & Culture Planner Liz Helfer put out a call for bids to create a sign for the new garden.
"The city's first call for public art is live! It is a collaboration between the Commander's Mansion and Watertown Veterans' Services, a Request for Proposals to design a sign for the forthcoming Freedom Garden at the Commander's Mansion. This is a paid opportunity."
The RFP (request for proposals) can be seen here.
The description in the RFP includes the following passages:
"In the Spring of 2022, the Commander's Mansion in Watertown, MA, will be breaking ground on The Freedom Garden to honor local Veterans. The Commander's Mansion, in partnership with Veteran's Affairs, is creating a botanical garden where flowers and plants will consistently bloom throughout the seasons and create a habitat for butterflies and bees. Incorporated in the design, will be a space for memorial bricks. The bricks pay tribute to the stories of the Watertown Veterans who made a difference in the lives of others.
"The Commander's Mansion in Watertown, MA, is looking for an artist, designer, or a team of artists to design a unique sign for The Freedom Garden. The sign must include the words "The Freedom Garden", without quotations, in clear lettering."