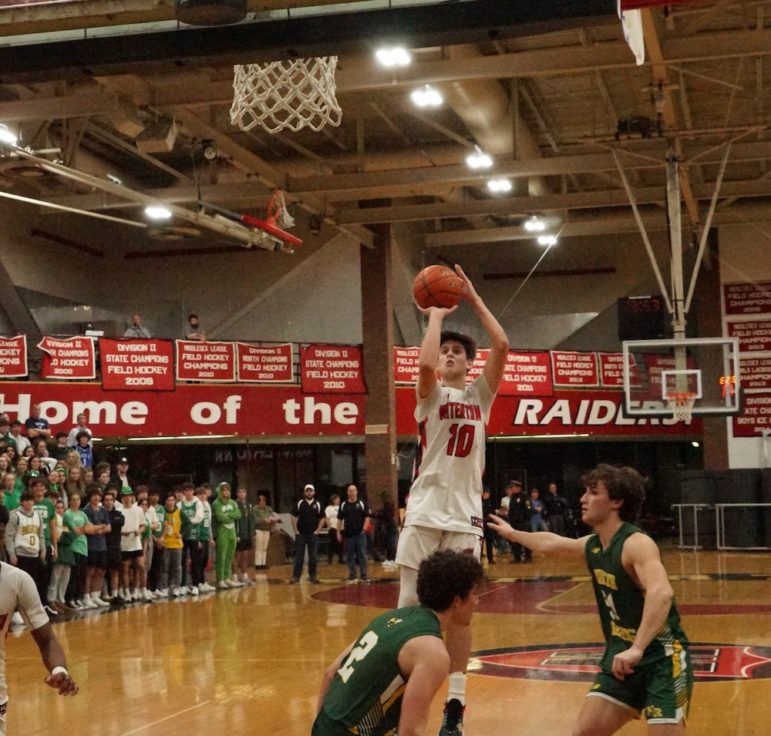 It took some time for the members of the Watertown boys basketball team to find their shooting touch, but when they did the Raiders rained down the three pointers and put away North Reading in the Round of 16 MIAA Div. 3 State Tournament game Tuesday night.
The first half saw most of the Raiders shots from behind the arc miss. The only player with a three pointer was senior Tyler Timperio. The Raiders trailed 15-14 after the first quarter and went to the locker room with a four point lead, 26-22.
"Harry [Head Coach Steve Harrington] told us just to keep shooting, our shots will fall," Timperio said.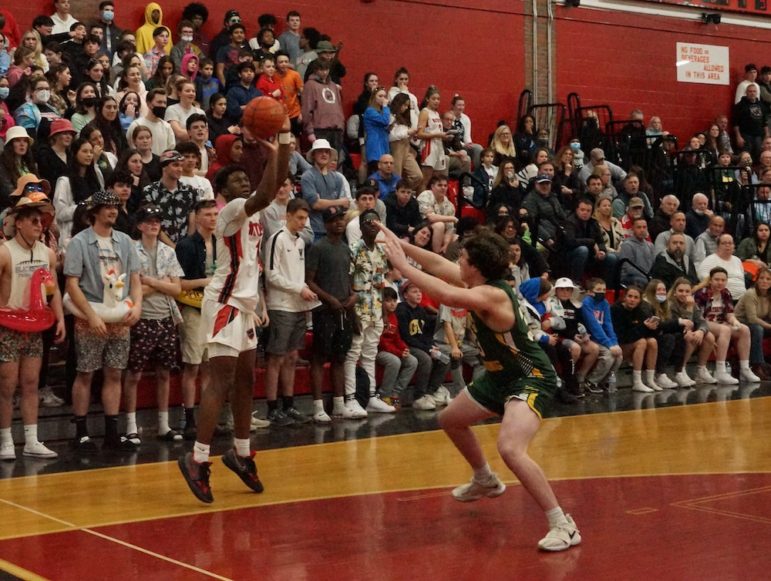 In the third quarter, the ball began finding the bottom of the net. Four Watertown players hit five three pointers: first senior Joe Spinelli, then Timperio, followed by senior Pierre Paul Labossiere, Timperio again, and finally senior SeanAnthony McCusker. The Raiders' lead went from six to 19 during the third quarter, 47-38.
"When we were moving the ball we had open shots, and when we start hitting them we will start going on streaks," Timperio said. "That's how we won by a lot."
The Raiders outscored North Reading 21-6 in the third quarter, and the contest finished Watertown 59, North Reading 42.
Watertown Head Coach Steve Harrington knew that North Reading had a powerful offense and he was pleased how the Raiders handled them.
"Once we made a few we could separate, but our defense was outstanding," Harrington said. "I thought that was the difference. That team has been scoring a bunch of points and we really did a great job on them."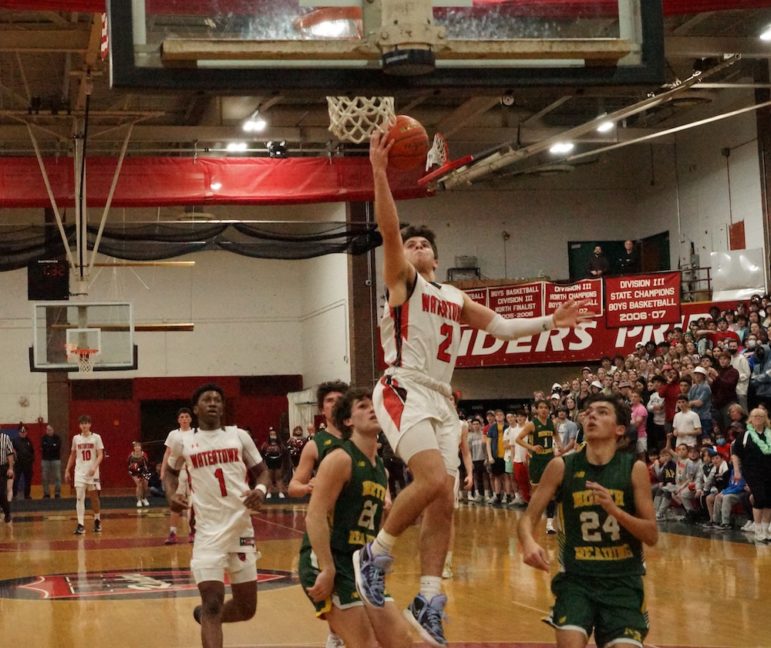 Timperio led the Raiders with 27 points, Labossiere added 12, senior Adam Patterson scored 8, Spinelli had 7, and McCusker had 5 points. North Reading's top scorer, junior Andrew Boulas, scored 14 points.
Watertown, the second seed in Div. 3, improved to 15-7. The Raiders will take on the winner of New Mission (seventh seed, 10-3) and Bishop Fenwick (10th seed, 11-10). The game will be at Watertown on Saturday, March 12 at 5 p.m.