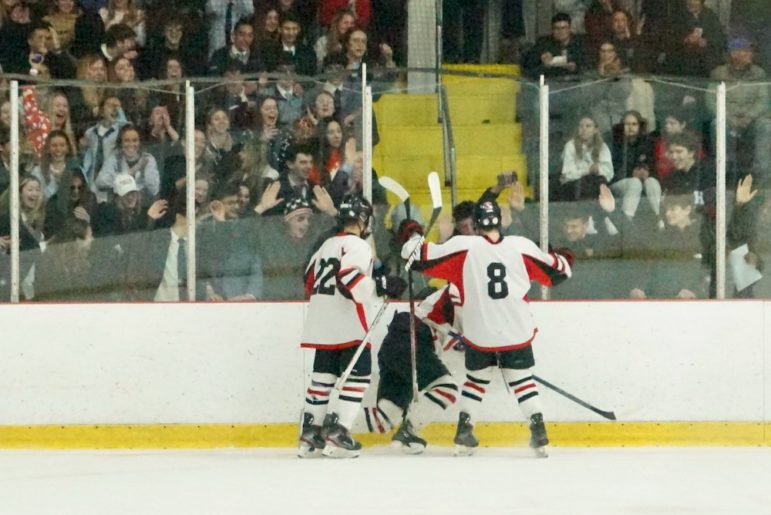 A second period scoring burst sent the Watertown High School boys hockey on the way to an 8-1 victory over Dedham, and moved on to a round that the Raiders haven't reached in several years.
With the win, second-seeded Watertown reached the Round of 8 in the Div. 4 State Tournament, the equivalent of the Section final under MIAA's old system. The Raiders last made it that far in 2016.
Head Coach John Vlachos liked the way his team played in the Round of 16 game, played at John Ryan Arena.
"It was a good win for us. The boys came out flying," Vlachos said. "That was a good Dedham team, but the boys came out, they were moving the puck today — from the goalie to the defense to the forwards — it was great."
The teams skated scoreless most of the first period until sophomore Alec Banosian hit the back of the net with 3:16 left in the period. He was assisted by junior Anthony Venezia and senior Mason Andrade. The period ended with Watertown up 1-0.
The lead only lasted seven second in the second period. Richard Gillis scored for Dedham to even the score. Watertown scored the first of three second period goals 2:38 into the second when junior Jack Dickie scored a power play goal. Junior Mauricio Souza and Venezia assisted. Sophomore James Erickson scored with 7:03 left in the second, off a pass from Souza. Andrade scored an unassisted, shorthanded goal with 5:57 left in the second to make it 4-1 Watertown.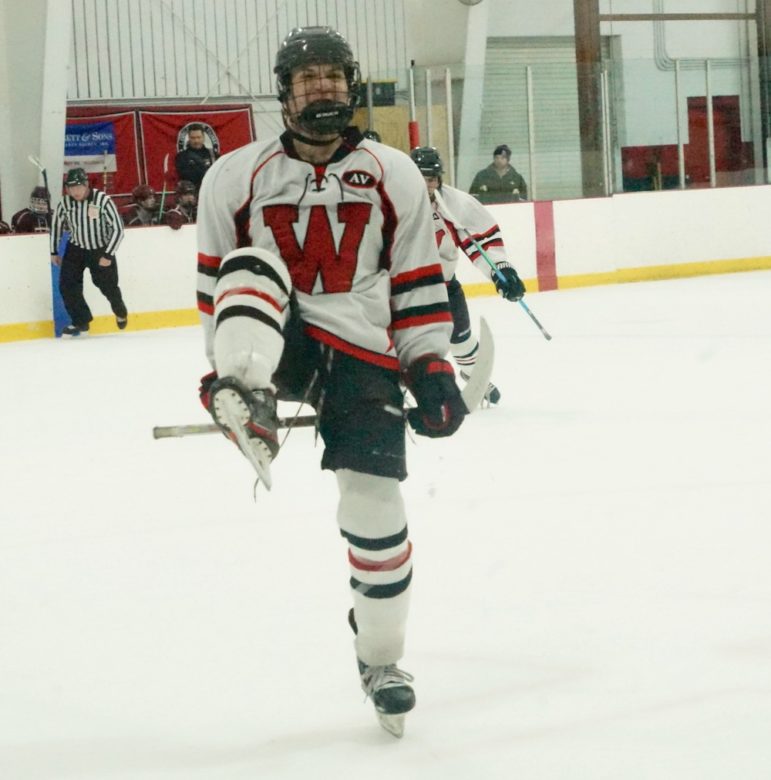 Vlachos liked the way his team responded to giving up the tying goal.
"You know what, I think the players just turned it to the next level and came back with a quick goal, and then it just opened up from there," Vlachos said.
The lead opened up further in the third period. First, Andrade scored 36 seconds into the period. He was assisted by Banosian and Souza. Senior Michael Cormier scored just over two minutes later, with an assist from senior Nathan Master.
With 5:04 left, Cormier scored again, this time with assists from Malcolm MacDonald and junior Daniel Tattrie. The final tally game with 1:16 left when Dickie hit the upper corner. The goal was assisted by freshman Domenic Moynihan and Banosian.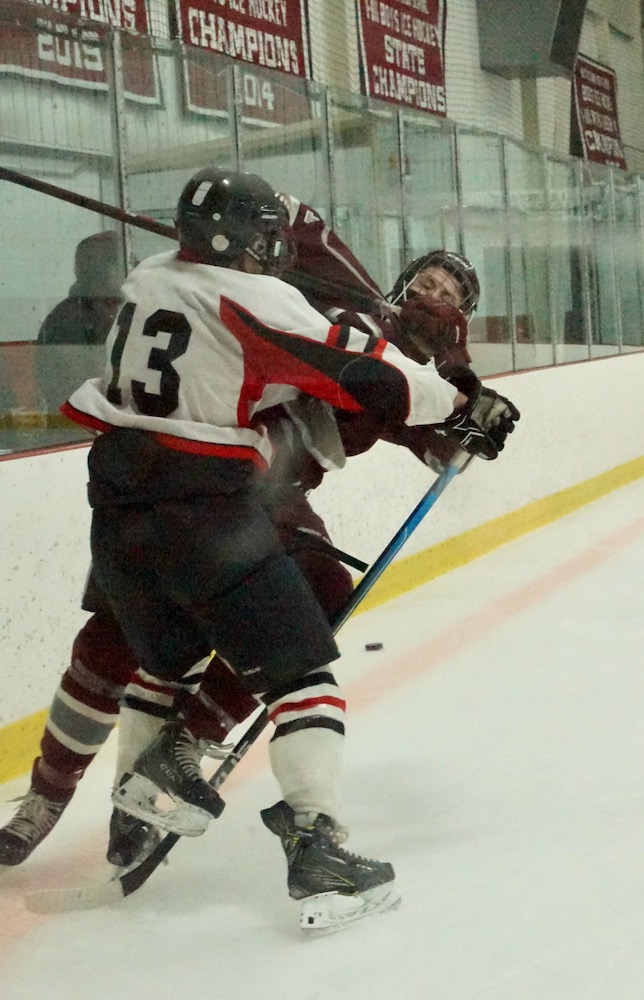 The Raiders have dominated both of the first two State Tournament games. In the first round they beat South Shore Tech 12-0. Watertown has outshot their opponents 95 to 30 in the two games, Vlachos said.
Watertown improved to 12-9-1 and they will face seventh-seeded Grafton (13-6-2), a 6-1 winner over Burncoat. The teams will face off Saturday, March 12 at 8 p.m. at Watertown's John Ryan Arena.