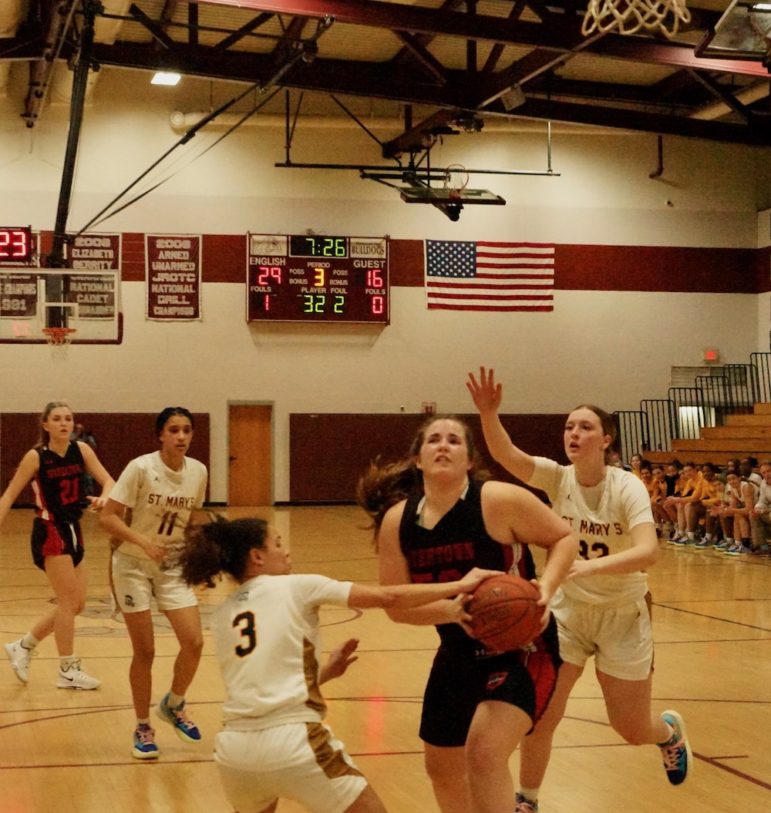 LYNN — The season ended Thursday night for the Watertown High School's girls basketball team, which could not keep pace with Parochial powerhouse St. Mary's in the Round of 8 of the Div. 3 State Tournament.
Second-seeded St. Mary's won the game played at Lynn English High School 60-39. The loss ended the season for the seventh-seeded Raiders, who advanced farther in the tournament than they had since the 2016 State Finalist team.
Watertown Head Coach Pat Ferdinand said that his team showed good emotion coming into the game, but they didn't convert that into points.
"I think we missed a lot of layups, a lot of bunnies around the basket," Ferdinand said. "I think that if we would have hit those we would have definitely made the game tighter, and maybe change it a little bit."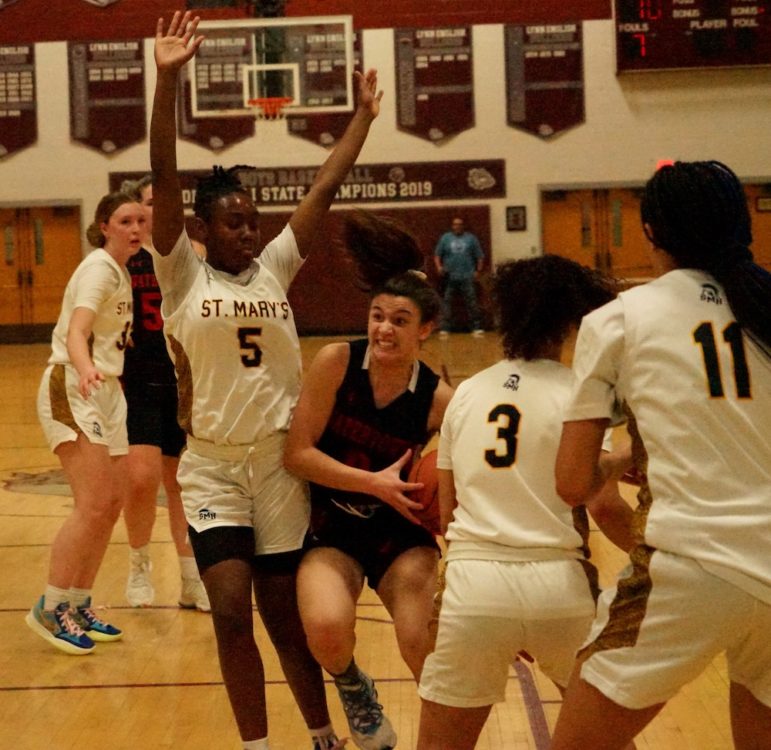 St. Mary's led 10-5 after the first quarter. The Raiders had their opportunities, but went 3-10 from the free-throw line in the first quarter. Watertown scored 11 points in the second quarter, but the Spartans added 19.
The Raiders collected several fouls in the first half and got into the double bonus, but could not take advantage.
"I thought we had them on the ropes when we had a double bonus so early in the game," Ferdinand said, who said that Watertown did not press the advantage enough and had a couple of bad turnovers.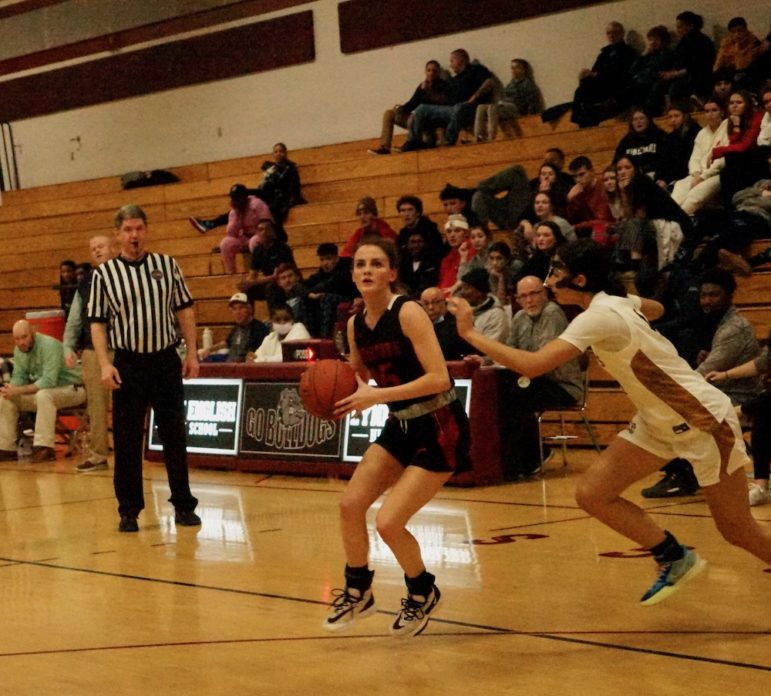 In the third quarter, one of St. Mary's stars, junior Yirsy Queliz, caught fire. She hit three three pointers, some well behind the arc. One of them put her over the 1,000 point mark for her career. She ended up with 18 points, including four three-pointers.
"(Queliz) is a great player for them. She really went off," Ferdinand said.
Watertown trailed 46-24 after three quarters. The Raiders outscored St. Mary's 15-14 in the fourth quarter, with seven players contributing. The game ended 60-39.
Senior Taylor Lambo led Watertown with 14 points, and three players had six points each — senior Sophia Garapetian, sophomore Laura Biagiotti, and sophomore Lily Lambo. Freshman Arianna Williams added three, and senior Ellie Monahan and freshman Victoria Dicker got 2, apiece. St. Mary's leading scorer was seventh-grader Bella Owumi.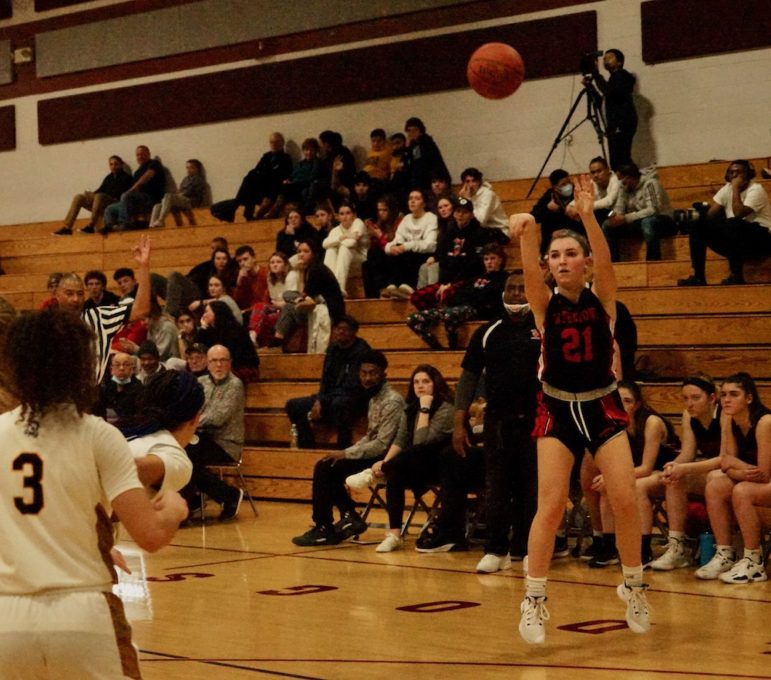 Ferdinand said he hopes the experience makes the Raiders hungrier in the future. For three players, it was their final game in a Watertown uniform.
"Taylor has had a phenomenal career and just really carried and steadied us. I just wish we could have got the ball into her a couple more times," Ferdinand said. "I thought that Sophia (Garapetian) did good attacking the basket. Ellie (Monahan) didn't shoot extremely well, but she did a lot of things defensively."
Watertown finished the season with a record of 18-6.