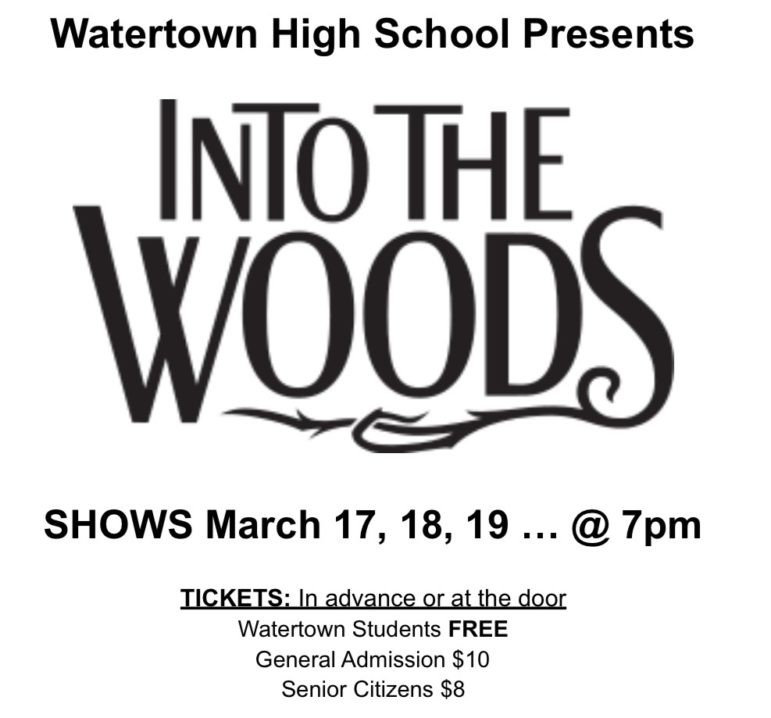 Watertown High School will present "Into the Woods," this weekend. The production is a modern, musical twist on the Brothers Grimm Fairy tales.
There will be three performances in the Watertown High School Centennial Auditorium, 50 Columbia St., Watertown.
The musical includes the classic tales of Cinderella, Little Red Riding Hood, Jack and the Beanstalk, and Rapunzel. These tales are tied together by an original story involving a baker and his wife on whom a witch has placed a curse.
Performances will be Thursday, March 17 at 7 p.m., Friday, March 18 7 p.m., and Saturday, March 19 at 7 p.m.
Tickets: Students with school ID's Free, Adults: $10, Seniors: $8
Tickets can be purchased during lunches at Watertown High School (for students), and are available at the door prior to each performance.