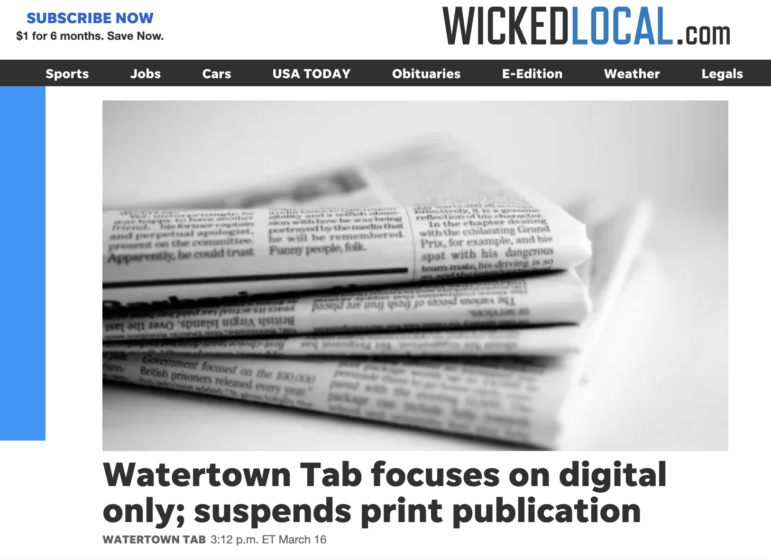 Watertown's lone remaining print newspaper, the Watertown Tab, will cease printing newspapers, and leaves the City with no print newspaper for the first time since (at least) the late 1800s.
Subscribers to the Tab's email news briefing received the following noticed Thursday morning.
"The Watertown Tab will cease publishing a print newspaper and will instead exclusively offer news online at www.wickedlocal.com/watertowntab, on social media, via digital newsletters and other platforms."
The parent company, Gannett, made similar announcements about the Newton Tab and Needham Times.
The Watertown Tab & Press is the amalgamation of some of Watertown's historic newspapers. The Watertown Press started publishing in 1870, and in 1997 it merged with the Watertown Sun (which dates back to 1921 according to the resources available at the Watertown Free Public Library).