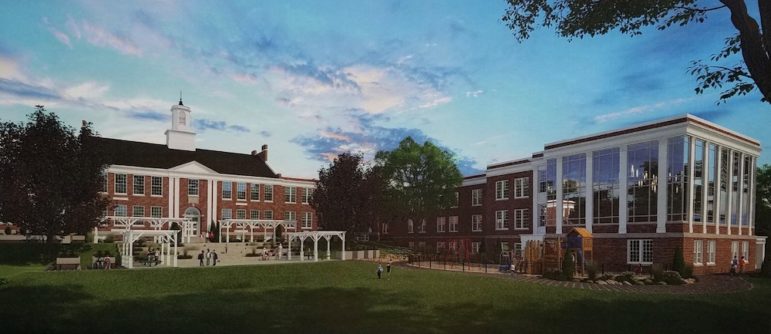 The funds for Watertown's third elementary school project got approval from the City Council Tuesday night. The Lowell Elementary School project, unlike the first two, will not be a brand new school. Instead the historic building will undergo a major renovation and will have some additions.
The approval for borrowing $48.895 million for the Lowell project on Tuesday came on the same night that the Council approved borrowing $198 million to construct the new Watertown High School.
The Council unanimously approved the funding for the Lowell School. Acting City Manager Tom Tracy said that the City can now move forward with the construction process.
"The School Building com voted to have CTA Construction renovate and expand the Lowell School. CTA bid $37,974,750," Tracy said. "With the City Council's approval construction contacts can be signed this week."
He added that the loan order will be the final one for the three elementary school projects, which total $170 million.
"The City will be going to the bond market a couple of times depending on the cash flow needs of the overall project," Tracy said.
City Council President Mark Sideris said that he is confident in the budget for the Lowell project, given that factors such as cost escalation have been factored in, and the fact that the Cunniff and Hosmer projects required minimal change orders.
"We are looking forward to awarding the bid and moving forward with the construction," Sideris said. "We are still well within the budget and, unless something drastic happens, we are projecting we will be able to meet all the obligations and potentially have a small amount of money left over."
Tracy said that the Cunniff School project has been completed, save some items on the punch list. The Hosmer project still includes demolition of the former Hosmer School building and the site work, including rehabilitating O'Connell Field.