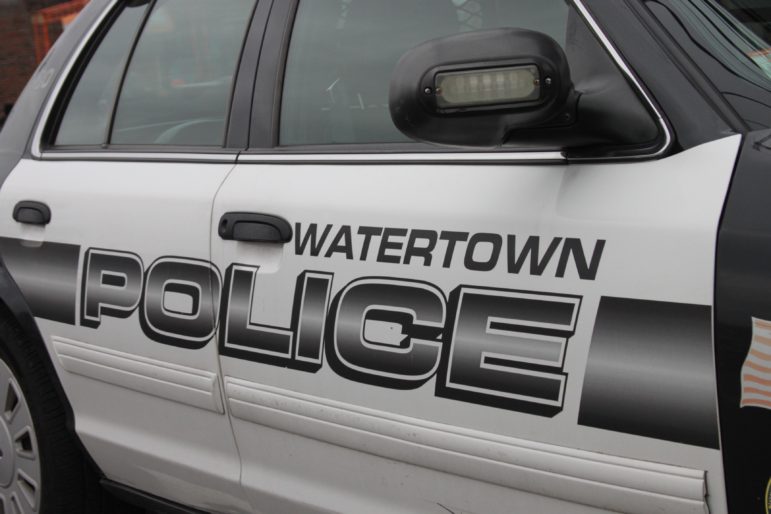 The following information was provided by the Watertown Police Department.
Arrests
None
Incidents
March 21, 7:25 a.m.: A Standish Road resident reported a missing package. The resident received a confirmation of a delivery from Amazon on March 20 including a photo of the package on the doorstep. When the resident went to look for the package it was not there. It contained $6 worth of batteries.
March 23, 2:15 p.m.: A Watertown woman had requested a new ATM card from her bank, but it was mailed to a previous address. She learned that someone had used the card to withdraw $1,000 from her account from an ATM in Watertown Square. Police are investigating.
March 24, 9:51 p.m.: A Cambridge man who owns a home in Watertown got a notice at the Watertown address from Navy Federal Credit Union that his account was overdrawn. He does not have an account with that bank. He contacted the bank and learned that $3,488 of purchases were made from the account. The man is working with Navy Federal Credit Union to resolve the issue.
March 24, 11:25 a.m.: An Olcott Street resident reported that he tried to send a friend money on the Zelle app but later realized the friend had a new number. The $2,000 went to someone unknown to the resident. The man is working with Zelle to recover the money.
March 24, 3:15 p.m.: A man reported that he had been the victim of a scam. The Brighton resident was applying for a job, and after sending in an application he received four emails from four different people on March 21, 22, 23 and 24. Each one asked him to purchase a gift card and send them the gift card numbers on the Zelle app. The man went to Target and Best Buy in Watertown to purchase a total of $3,002 in Google Play and Target gift cards. On March 24 he realized it was a scam and contacted police.