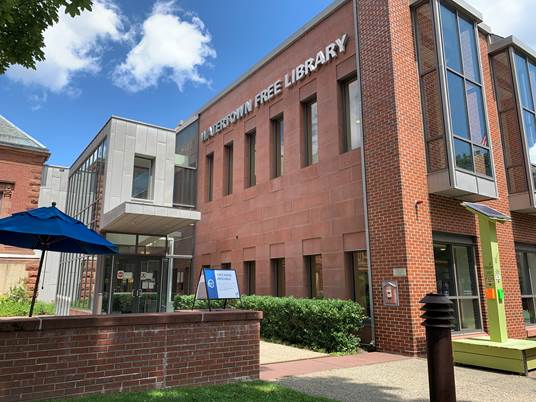 The semifinalists for the Watertown library director were interviewed last week and finalists will be chosen by the Preliminary Screening Committee.
The job posting closed on March 18, and 15 people submitted applications, said Leanne Hammonds, chair of the Board of Library Trustees.
"We reviewed the applications in an executive session and narrowed down to five candidates," Hammonds said. "At this point in the process, the candidates are not public knowledge and our interviews this week will be in executive session. This is to keep the applicants' information confidential until we narrow down to the finalists."
The finalists will be chosen and interviewed in a public meeting or meetings, Hammonds said, which will take place in April.  
The Board of Trustees will discuss the process for interviewing the finalists at its next meeting, on Tuesday, April 5 at 7 p.m. at the Watertown Library.
The Screening Committee members are: 
Residents Sheila Krishnan and Cali Burstein,
WFPL librarians Aimee Lambert and Stephanie Frueh
Trustees Leanne Hammonds, Teddy Kokoros, and Shep Ferguson