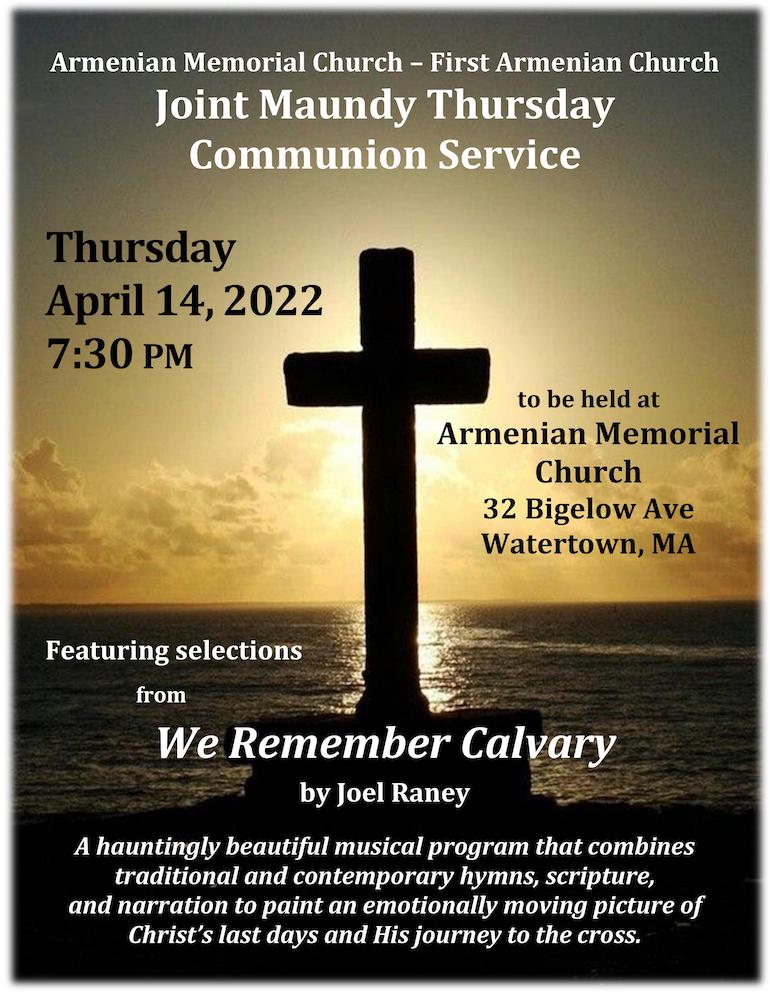 The Armenian Memorial Church and First Armenian Church invite the public to join the Joint Maundy Thursday Communion Service featuring a special musical program.
The service will be held Thursday, April 14 at 7:30 p.m. at Armenian Memorial Church, 32 Bigelow Ave. in Watertown.
The service features selections from "We Remember Calvary" by Joel Raney.
"The program is a hauntingly beautiful musical program that combines traditional and contemporary hymns, scripture, and narration to paint an emotionally moving picture of Christ's last days and His journey to the cross. The service is open to the public and all are welcome," said the service announcement.