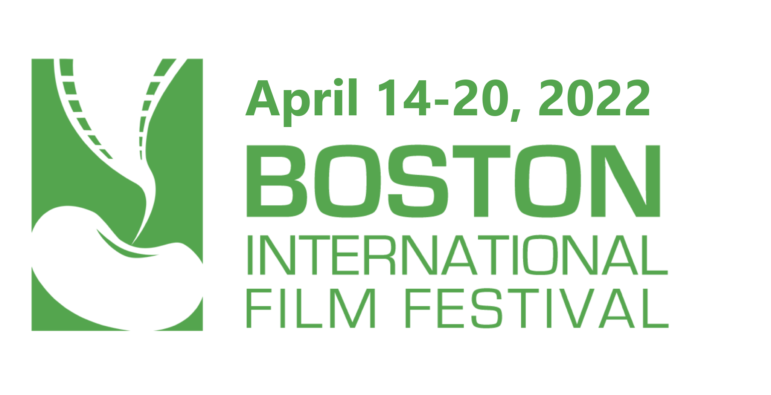 The Boston International Film Festival will be held in the second half of April, and this year several of the screenings will take place at Watertown's Majestic 7 cinemas.
Nine of the sessions will take place at the movie theaters located in Arsenal Yards at 81 Arsenal Yards Blvd. with the first session on Friday, April 15 and the final one on Monday, April 18. Other showings will be held at AMC Boston Common Theaters.
Click here for the entire 2022 Boston International Film Festival schedule, and to get tickets. Fore more information about Majestic 7 click here.
See the descriptions of the films to be shown in Watertown below, provided by the Boston International Film Festival.
Friday, April 15, 2022 5:00pm – 7:00pm
What Goes Around 16 min
Three friends from South Boston turn to crime when they lose their jobs where unexpected tragedy changes their lives forever.
The Devil Show 29 min
On the only TV channel in Hell, The Devil Show is required viewing. Hosted by Satan himself, the show involves putting one unlucky mortal through 24 hours of psychological torture while two contestants place bets on how long her or she will last. In this dark comedy, we watch an episode in which John, a hopelessly-addicted chain-smoker is thrust into a world in which cigarettes have not only disappeared, but apparently never existed at all. Will John survive the night, or will he snap? Either way, someone's going home a winner.
Friday, April 15, 2022 @ 8:00 pm – 10:00 pm
In A Glass Darkly 10 min
A lonely woman desperate to meet her husband during covid isolation mysteriously tests positive even after following all safety measures and not leaving the house for weeks.
Under Spanish Skies 90 min
After the sudden death of her husband, a reclusive artist invites life long friends to her farm in Spain and reveals a shocking plan. before the weekend ends, the friends must reveal secrets from the past that will drive her toward a devastating choice.
Saturday, April 16, 2022 @ 8:30 pm – 10:30 pm
Going My Way 15 min
When a devoted wife, mother, and grandmother, receives devastating news about her health, she decides to live the remainder of her life on her own terms – possibly foregoing the wishes of her family.
Undergrads 85 min
An ensemble of college students hang out over their last weekend before graduation. When Monday classes arrive, relationships have been put into question, or even cut off, while others have formed.
Saturday, April 16, 2022 @ 3:00 pm – 5:30 pm
Hello Sunshine 13 min
Roz Pichardo is more than a domestic violence and gun violence survivor, she's a warrior. Despite of – or because of – being thrown off a bridge by an abusive ex-boyfriend, the unsolved murder of her brother, and the suicide of her identical twin sister, she's able to channel her trauma into service by helping the often-forgotten people of North Philadelphia.
From giving comfort to families of murder victims to saving the lives of over 500 men and women in active opioid addiction, Roz knows that her healing and her survival depends upon healing others.
The Families Feud 113 min
Mob boss, Angelo D'Angelo (John Fiore) is dodging hitmen around every corner as he and his comical crew of good fellas battle rival mob boss, Sonny Green (Artie Pasquale). To make matters worse, some of Angelo's henchmen are taken hostage by a bungling bunch of Hillbilly Bigfoot hunters. The feud escalates, as does the lunacy and laughter, with Angelo struggling to save himself and his own "family" from both Sonny and the sneaky squad of Squatch hunters.
Saturday, April 16, 2022 @ 6:00 pm – 8:00 pm
America Boxed In 5 min
America Boxed In is a story that examines a world where globalization reigns supreme. It explores the consequences of the "heart of the global economy"—the freight container. By greatly lowering the cost of moving goods from anywhere, to anywhere, and the time it takes to do so, this mere metal box has delivered unprecedented prosperity, served as an agent of momentous political shifts, and forged a 21st century borderless age where insecurity prevails.
America Boxed In 102 min
"Macy's Goes to War" is a fictional short black and white "Washingtone News" newsreel from 1942 telling the story of FDR's call for much needed scrap rubber and his phone call to Mr Macy resulting in Macy's Department Store's vital contribution to the US war effort. The film seamlessly blends new black and white scenes and original archival footage with inserted 2D animation to create humorous and fun new take on actual history.
Sunday, April 17, 2022 @ 12:00 pm – 2:30 pm
A Prayer for My Mother: The Eva Brettler Story 9 min
Boxed 14 min
BOXED is a fictional period piece short film of Leah and David, a husband-and-wife dance team who find their unique way to endure a traumatic journey in a boxcar en-route to Auschwitz in 1941. Flash forward to 1970, carrying their tormented lives with them, they find dance as a way to cope.
Children of Apathy: Addiction in the Promised Land 30 min
"Children of Apathy" explores the ongoing opiate crisis; examining its many causes through a hyper-local lens in central and western Massachusetts. Its characters grapple with the echo of national policies and profit-before-people economics, the inertia of which ripples through daily life.
It is this comfort in crisis by which communities live and die. In the face of global pandemic and civil upheaval, the film asks, "Is surviving actually living?"
Potentially Dangerous 50 min
A feature-length documentary on the untold story of Italian immigrants interned and persecuted as America's "Enemy Aliens" During World War II. Potentially Dangerous won the 2021 Russo Brothers Film Forum.
Sunday, April 17, 2022 @ 3:30 pm – 6:00 pm
Snow Globe & The Cat 105 min
'Twas the Day after Christmas, when all through the house, ex-wife Lydia barrels in on Frank and demands her long-lost apology. When things don't go her way, she dismantles the place and uncovers the truth. It's a revenge comedy with heart and soul. And snow globes. Lots of broken snow globes. Poor bastard.
The Little Drummer Boy 10 min
All is not what it seems when a father and son have a violent confrontation on Christmas Eve.
It's Christmas Time 20 min
It's Christmas Eve, and the two daughters of Fabio Maldini have different personalities which often stir conflict in the family. Fabio, Melania, and Mara are all together at their family Christmas Eve dinner gathering, and both girls have invited their own guests Tony and Roger. The invited guests bring cultural differences home to the family. This then leads Fabio to make choices that affect the trust between him and his daughters. Will the family be viciously torn apart this Holiday season or will the Christmas spirit prevail in the end?
Under Spanish Skies 90 min
After the sudden death of her husband, a reclusive artist invites life long friends to her farm in Spain and reveals a shocking plan. before the weekend ends, the friends must reveal secrets from the past that will drivve her toward a devastating choice.
Monday, April 18, 2022 @ 11:30 am – 1:30 pm
Salem – A Witch Hunt Tale 15 min
Salem is now a quaint little town with beautiful historical buildings of the past but we will never understand the reasoning for these types of haste actions taken place of yesteryear. In this documentary, find out what was the tipping point for the colony's witch hunt saga and the magnitude of the impact. This terrible game of witch-hunting had turned Salem upside down for years and to this day we remember this grime reality. It was not the first or the last witch hunt of history. We as humans tend to fear the unknown or unseen, but to what ends will we as a society take actions based in soley fear of the unknown? Are fear-based decisions really helpful to society? Will we learn from this or will history repeat itself yet again? As we reflect on the decisions of the past we must never forget the lives taken in which will forever stain our hearts known as the Salem Witch Trials.
Go Chase Yourself 85 min
A young woman, Maria embarks on a road trip to reunite with the love of her life, and experiences supernatural occurrences along the way.
Monday, April 18, 2022 @ 2:30 pm – 4:30 pm
Artists' Journey: An Immersive Musical Experience 12 min
Musician Leonard said: "I love two things. People and Music. I play music because I love people. I want to communicate with them on a deeper level, which is the musical level."
When he first found this quote, it resonated with him powerfully. He saw his dreams and hopes for his musical life with crystal clarity.
Conakry's diary 13 min
Immersive and intense journey to the land of speaking drums, looking for knowledge and tradition in the colorful and polyphonic capital of Gunee.
More Than Mas' 32 min
Every summer, millions of Caribbean people in North America get together in huge carnival celebrations marking freedom, creative expression, and tradition. Festively-costumed dancers move and jump to the percussive sounds of soca on carnival day. But it's groups of visionaries, organizers, craftspeople, and DJs – working for months in their mas' camps – who make the carnival displays happen. More Than Mas' takes you back to the weeks before Boston's Caribbean Carnival. This is when costume designer Rudy and his group prepare for the King & Queen showcase, one of the events leading up to carnival day. Sequined mannequins and fantastical shapes stand in the backdrop of Rudy's makeshift workshop. In contrast to the spirited jubilation of carnival, mas' camp work is sometimes weary and often repetitive. The documentary moves through the different parts of costume-making, introducing characters in Rudy's band who play vital roles in the whole process of "making mas'." Band members Rudy, Iona, Junior, and Shawn explain what motivates them to do this work year after year. We come to understand that it's about more than carnival, more than mas'. Fusing creativity, pleasure, and craftsmanship, along with arduous and tedious work, Rudy and members of his band labor to build community, maintain traditions, and garner respect.
Just a Broadway Baby: Mary Ellen Ashley 24 min
A short documentary film about the career and life of Mary Ellen Ashley who made her Broadway debut in 1943 in The Innocent Voyage as Mary Ellen Glass and went on to do the entire run of the original Broadway Production of Annie Get Your Gun with Ethel Merman. Her career has spanned 80 years and includes, opening for headliners in Vegas, and performing on Broadway, in regional theatre, radio, film and early Television.