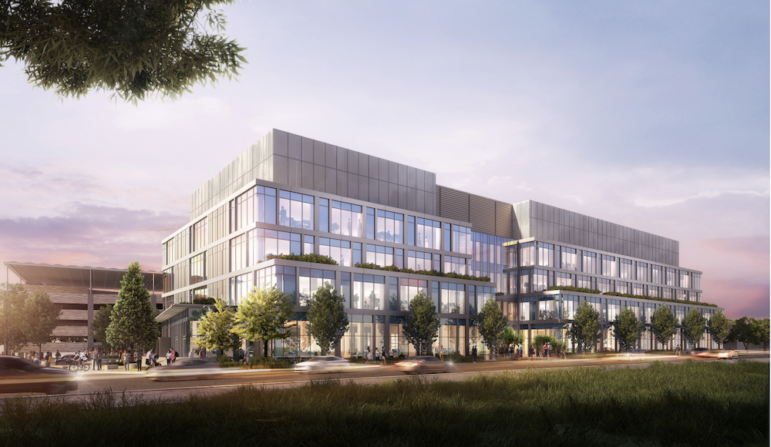 Preliminary plans for the former Russo's property on Pleasant Street have been submitted to the Watertown Planning Department, and include a lab/office building, retail space, a parking garage, with publicly-accessible open space in between.
Saracen Properties and BentallGreenOak submitted the plans on April 7, and the group will have a developer's conference with Planning staff about the project on the 4.82-acre property. Plans show a life science center, retail, and publicly-accessible open space. The project will have at least one community meeting before going to the Planning Board for consideration.
The life science research and development center would be four stories tall and have 191,930 sq. ft. of space. It would be built on the site of the Russo's building.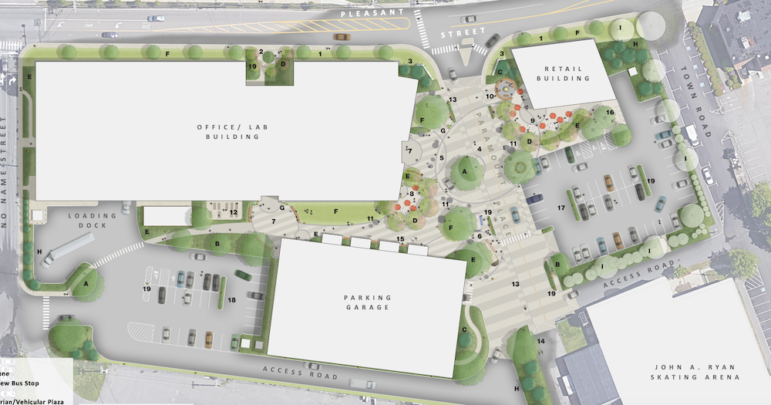 The one-story retail building would have 5,700 sq. ft. and be located on the smaller parking lot on the east side of the former Russo's site.
Plans also show a six-level parking garage with 371 spaces, plus another 91 surface parking spots.
The open space will be located between the life science center and the parking garage, the plans show. The open space would included Paramount Place, which was the main driveway to the east of the Russo's building.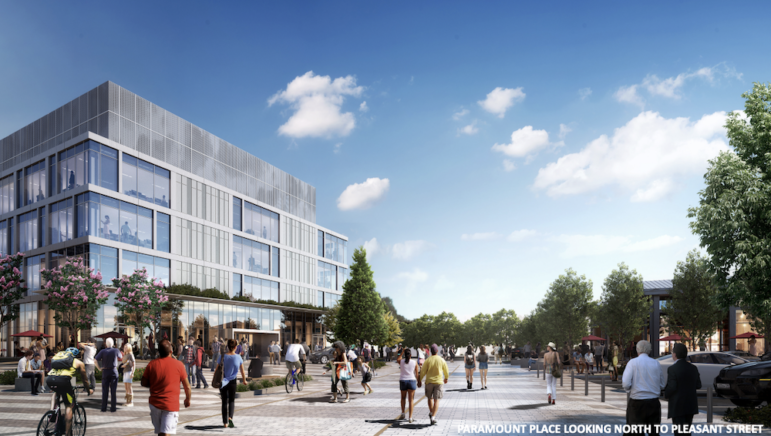 According to the project narrative: "Paramount Place, which bisects the site, will be transformed into a 'woonerf' or 'shared street,' designed to unite the two halves of the project to create a roughly 1.25-acre publicly accessible open space with the objective of creating synergy between the new lab/office building on the west side and the new retail space to the east."
Solar photovoltaic panels will be mounted on both buildings and the parking garage, including an array of approximately 24,200 sq. ft. that would be installed over the penthouse of the lab/office building, and an array of approximately 21,600 sq. ft. over the parking garage, according to the project narrative.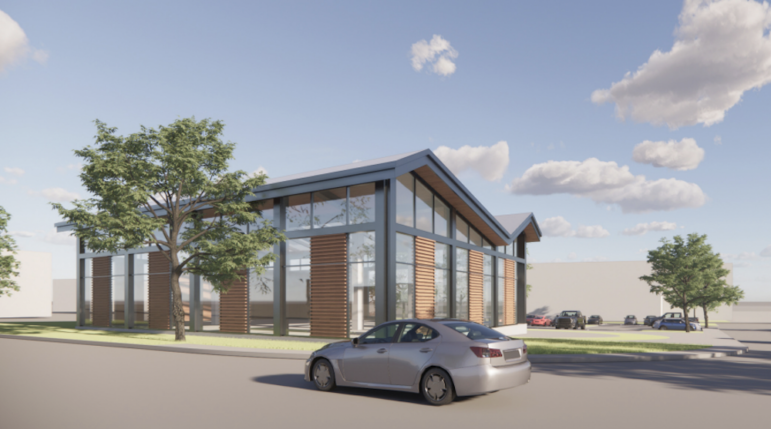 See the documents for the project by clicking here and scrolling down to the document tab (lower left).