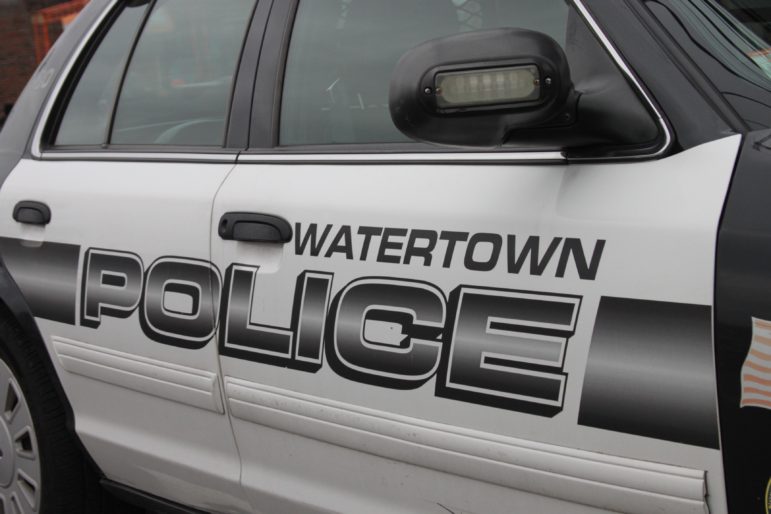 The following information was provided by the Watertown Police Department.
Arrests
April 12, 10:47 p.m.: Police responded to an accident on Mt. Auburn Street near the intersection of Belmont Street (close to the Cambridge line). Two vehicles in the roadway had heavy damage. One of the vehicles made a right turn from Belmont Street to Mt. Auburn Street and did not turn sharply enough and struck a vehicle stopped at a light on Mt. Auburn Street. There were no injuries. When officers spoke with the driver who made the turn they detected signs of intoxication, including an odor of alcohol. She admitted to consuming alcohol before driving. Police administered four field sobriety tests and she did not pass. Sarah Gardner, 27, of Watertown, was arrested on a charge of driving under the influence of alcohol and was cited for operating left of center.
Incidents
April 11, 7:41 a.m.: Copper piping was taken from a worksite at the former Miller's Ale House property. A man doing a plumbing job reported the theft. An unknown male came onto the site on April 10 sometime between 4:45 and 7 a.m. and took the pipes. They were worth about $8,100. Police are investigating.
April 11, 2:03 p.m.: Police went to Repton Place for an identity fraud. She was experiencing technical issues with her match.com account so she found the customer service number online and called it. The person on the other end of the phone sent her a link and told her that it would allow him to reimburse her for her subscription. Later she realized $268 was taken from her Venmo account. Police investigated the number and found it was a spoof number that was known to be used by scammers.
April 12, 4:45 p.m.: Police responded to a Woodview Way apartment for a stolen Instacart order. Spoke with the person who made the order for $20.90. Was delivered on April 11, but the resident wasn't able to check on the order. The went out the next day and it wasn't there. 
April 13, 9:47 p.m.: A resident walking a dog on Hudson Street spotted three people pull up in a vehicle, and appeared to attempt to steal a motorcycle from a driveway. The suspects all wore dark-colored hoodies and were "not very old," according to a witness. A couple other people saw the suspects and described them as three males wearing dark hoodies. The owner of the motorcycle said there were signs that someone tried to manipulate the bike but they were not able to take it. Police are trying to get footage from home security cameras in the area.
April 14, 10:18 a.m.: Police were dispatched to a Lowell Avenue residence for a stolen package. Officers met with the homeowner who had ordered clothing from Fashion Nova valued at $175. Fedex confirmed delivery, but the package was left at the wrong address. It has been left at an apartment building in the same neighborhood. When the person went to the building to retrieve the package, it was not there. 
April 16, 5:14 p.m.: A vehicle parked in the garage at Elan Union Market apartments was broken into. The Toyota Corolla was parked in the gated residents area of the garage at 9 p.m. on April 15. Sometime overnight someone got into the person's vehicle. There was no damage, but a $50 Home Depot gift card was taken. It appears the vehicle had been left unlocked because there was no damage to the car. Police are investigating.