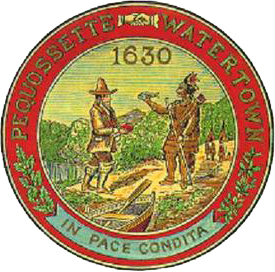 The City Council was presented with the names of the three finalists for the City Manager position on Wednesday evening, none of whom are internal candidates.
The finalists are: John Curran, Norman Khumalo, and George Proakis.
The three will appear at a community forum on May 9 at 6 p.m. and interviewed by the City Council on May 12 at 6 p.m.
Curran currently works as the Town Manager of Billerica, and previously worked as Town Administrator of Maynard and as the mayor of Woburn. He also worked in the private sector as a senior systems analyst and before that as a senior fund analyst at Investors Bank & Trust.
Khumalo's position now is Town Manager in Hopkinton. He has also worked as Assistant Town Manager in Westford, where he also served as the interim Town Manager. Before that he worked as Walpole's Town Planner, as Planner in Wellesley, and as Senior Town Planner in Bulawayo, Zimbabwe. He also worked as transportation project manager at Elder Services of the Merrimack Valley, and worked as Oxfam America's Africa Regional Manager and before that the Southern Africa Program Coordinator.
Proakis presently works as Executive Director of Somerville's Office of Strategic Planning & Community Development. He also worked in Lowell as the Planning & Permitting Director, and before that served as Lowell's Chief Planner, and Associate Planner/Planning Board Administrator. He was the owner, consultant and project manager at Fenmore Consulting Services before going into the municipal sector, and has been an adjunct lecturer at Harvard University's Graduate School of Design.
See the City Manager finalist's resumes, cover letters and more by clicking here.