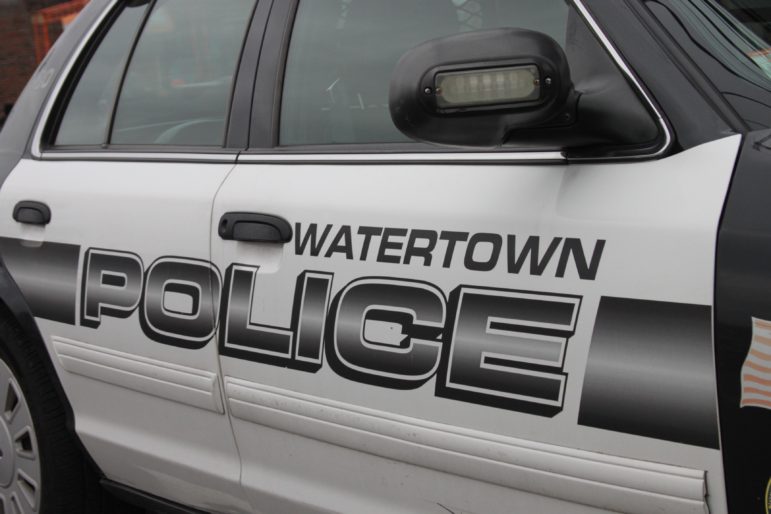 The following information was provided by the Watertown Police Department.
Arrest
April 24, 5:53 p.m.: Target security reported a shoplifting where a man was seen taking three bottles of champagne. He took the bottles, worth a total of $230.99, and put them in his backpack, and left without paying. Police located him leaving the rear exit of the mall. When they checked his record officers found he had a warrant from Boston District Court for larceny over $1,200. Leonardo Johnson, 58, of Boston, was arrested on a charge of shoplifting by concealing merchandise — a second offense, and for the warrant.
Incidents
April 19, 7:37 p.m.: A Prentiss Street resident reported a possible break-in. The woman lives in a multi-unit apartment building and she noticed a crack in the doorframe near the latch on the front door. She discovered it when she was struggling to open the door. No other damage was found on the door and there was nothing missing from her apartment. It is unknown how the door was damaged.
April 22, 8:26 a.m.: A man parked at Oakley Country Club on April 21 at 5 p.m. About an hour later he received notification that his credit card was being used at Target in Watertown. He had left his car, a 2022 Audi hatchback, unlocked and his wallet was stolen. Three credit cards were taken and used for $400 each.
April 24, 5 p.m.: A man pushed a rolling cart into Best Buy, placed a box containing a laptop on the cart and covered it with clothing. The man went into the bathroom and when he came out several minutes later he exited the store. As he left, the security alarm went off. A security guard saw the laptop box sticking out of the cart and asked for a receipt. The man said he had purchased it somewhere else and kept walking. Police were called but were unable to find the suspect. The suspect is described as a Black male, pushing a four-wheel cart. Best Buy had to do inventory to figure out which laptop was taken.