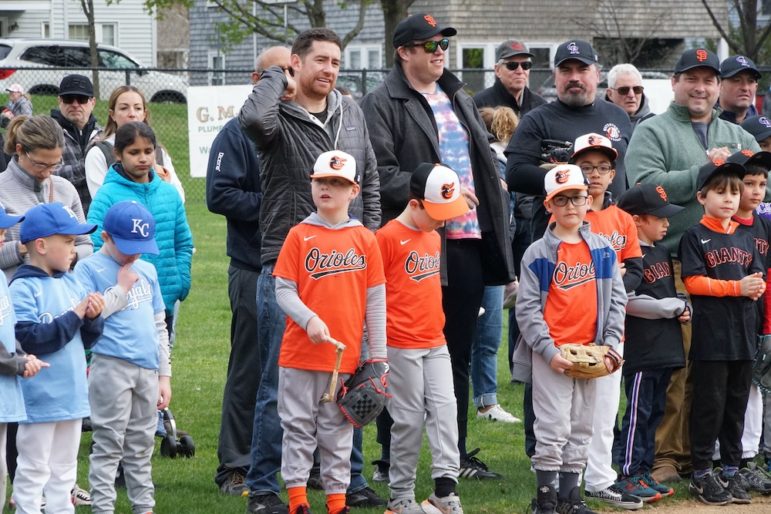 Opening Day Ceremony for Watertown Youth Baseball, Softball and Challenger leagues looked much the same as previous years, with a parade led by a Watertown Fire Engine, burgers and cotton candy, and young players yelling "Play ball!" But the smiles were wider and the sun felt a warmer during the 2022 celebration.
Watertown Little League has not cancelled season, but the previous two seasons have looked much different due to the COVID-19 Pandemic. On April 30, 2022, a big step was taken toward returning to normal. Watertown Youth Baseball and Softball President Bill Furtado said it was great to be back having a celebration.
"We came out of the cave and the sun's out," Furtado said. "The sun hasn't been out for two years — that's what it felt like, really."
Opening Day included the whole range of ages in Youth Baseball and Softball from the beginners in T-Ball to the Watertown High School baseball and softball teams, along with the Challenger League, for players with special needs. Members of the high school squads shared some words of wisdom with the players coming up through the ranks.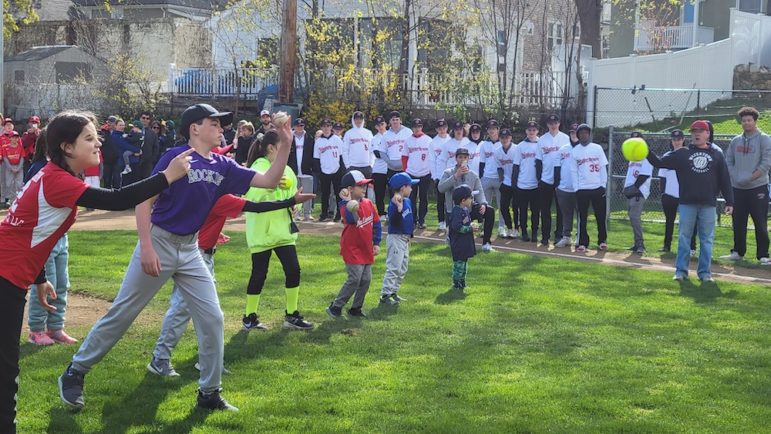 Sophomore Ava Husson, a co-captain on the WHS softball team,
"I grew up in Watertown like you. I remember coming to these parades, playing T-Ball, playing for the softball program here … I played with some of the same girls my whole life and have learned to love the game with them," Husson said. "To the future generations, I wish you all the best in your baseball and softball journey. Work with each other, try your very best, and enjoy. Have fun with your team and make memories."
Senior co-captain Michael Cormier spoke on behalf of the WHS baseball team.
"I just want you guys to remember, take it one step at a time. Enjoy it while it lasts," Cormier said. "Play the game pitch by pitch, out by out, inning by inning, and game by game."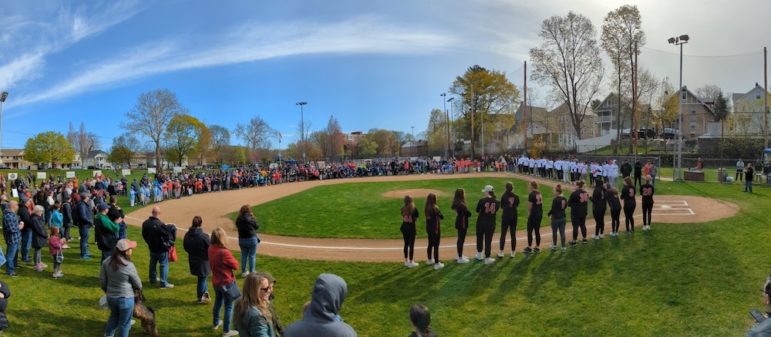 In 2020 and 2021, the parade was canceled, but the teams played seasons as best they could, Furtado said. They worked within the COVID restrictions provided by the State and by Watertown officials.
"It was tough. We couldn't share equipment, we had wash stations, sprayed all the equipment," Furtado recalled. "We couldn't share bats, we couldn't share catchers equipment, so if a kid wanted to catch we'd grab a couple kids and give them each equipment for the season."
The Pandemic and restrictions have eased in 2022, but Furtado said that COVID is not over.
"The board, the coaches, everybody — they did a great job," Furtado said. "We just have to remind everybody that it's still there, it's still out there. We have a couple (positive cases) reported already. We have to go through the process."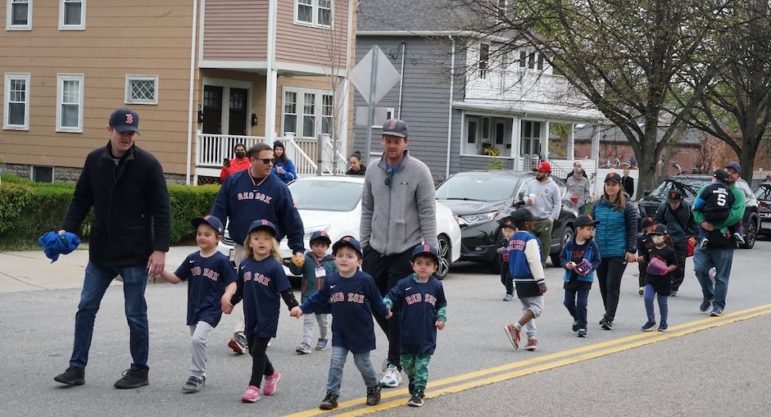 Watertown Youth Baseball and Softball has benefited greatly from the generosity of people and businesses in the community, Furtado said.
"If you go to different leagues they have go fund raise: they have to have bake sales, they have to sell calendars," Furtado said. "We are lucky we are in a community where they help. The whole town really comes out and supports us."
See the list of sponsors by clicking here.