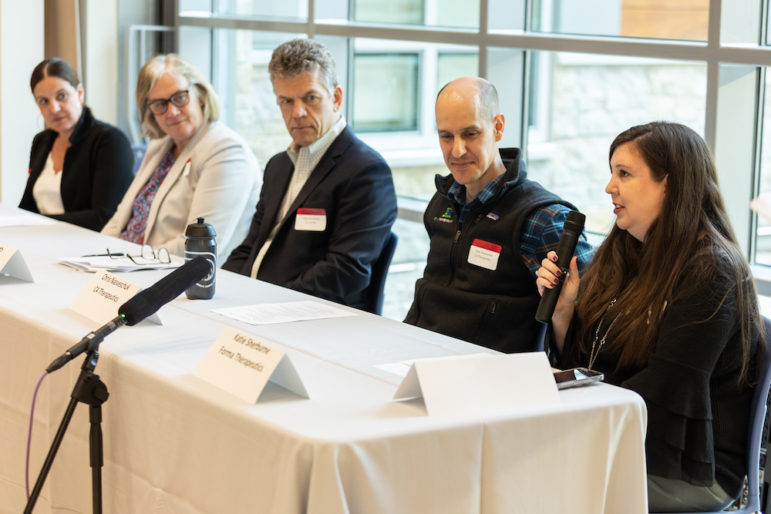 The life science industry has discovered Watertown, with the city becoming home to a growing number of pharmaceutical, medical and other biotech companies. Recently, representatives from a few of these companies joined Watertown educators at a forum hosted by the Watertown Business Coalition.
The event took place at the new Hosmer Elementary School on April 27. The groups spoke about how they collaborate, and opportunities for the future.
School Collaborations
Students from Watertown High School have visited local companies, and representatives from Watertown life science firms have visited the school to share their stories about how they were inspired to go into a career in science, said Lynsey Kraemer, who is also Watertown's grade 8-12 math and science coordinator.
Kraemer is also involved with Watertown's Innovation Career Collaboration program, which has organized company visits, and has opened opportunities for students to have paid internships. That is a big step, she said.
"With their experience, most internships are unpaid," Kraemer said. "Because of our population it is not an option for students to have an unpaid summer."
Mark Bamforth, CEO and Founder of Arranta Bio, said that life sciences is a growing and exciting industry, which will be adding an estimated 40,000 jobs in coming years. His company works on MRNA vaccines as well as developing "good bacteria" that will help fight diseases.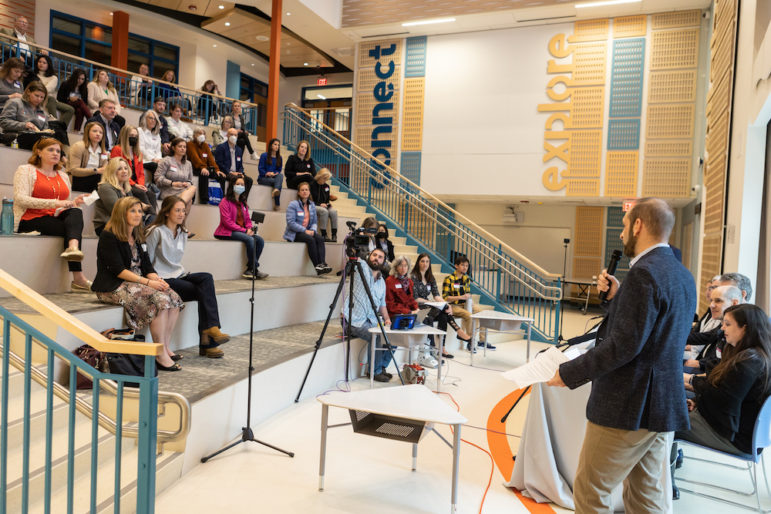 "They are in many different roles: being a scientist, in labs, engineering, facilities, human resources, finance," Bamforth said.
Watertown Superintendent Dede Galdston said she believes the Watertown Public Schools and local companies have a great opportunity to collaborate.
"You are looking for diverse candidates, companies are looking to be more inclusive. We have a very diverse school system," Galdston said. "We are very inclusive and I think that being able to, through mentorships or whatever it is, show our students the world is limitless and how can they get there."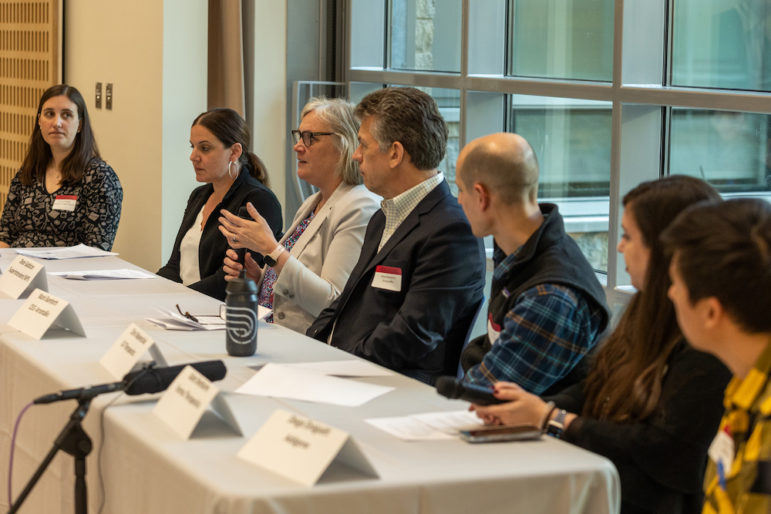 The schools could benefit from having more mentorships and after school tutoring, Galdston said.
"I think that is the greatest resource we could use right now, not to say we wouldn't take an extra microscope or excellent lab equipment," she added.
Elizabeth Kaplan, Watertown's K-7 Math and Science Coordinator, said that she believes that it is not to early to get students excited about science in middle school or elementary school.
Sweet Home, Watertown
Representatives from three companies talked about why they chose Watertown as the place to set up shop.
Forma Therapeutics has been in Watertown for some time, and recently moved to the Arsenal on the Charles campus, said Katie Sherburne, human resources manager at Forma. The company is working on treatments for rare hematologic (blood and blood forming organs) diseases and cancers. Watertown has been a big selling point to prospective employees.
"We tell them how wonderful Watertown is: tons of free parking, easy in and out, lots of shops and restaurants, and at Arsenal Yards there is even a grocery store and a movie theater," Sherburne said.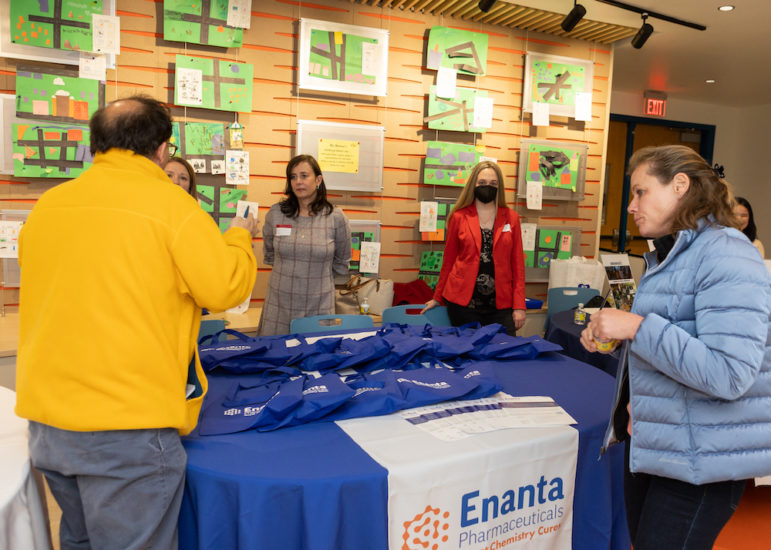 When C4 Therapeutics, a company focused on creating cancer treatments, outgrew its space in Watertown they decided they wanted to stay in the City, said Chris Nasveschuk, senior vice president of chemistry.
"We put down roots in Watertown about 4 years ago, and have grown rapidly. We were looking for new space and we really wanted to stay here," Nasveschuk said. "The town has really captivated us. We've engaged with lots of the businesses, with lots of school programs. And we like the location."
C4 decided to stay in the same building and moved across the lobby.
Before the panel discussion, companies and local organizations set up tables where they greeted attendees and shared information about what they do. Sevan Bakery provided appetizers for the event, which was hosted by the Watertown Business Coalition, Watertown Cable Access and the Watertown Free Public Library.
Watch the entire Watertown Life Science Panel video from Watertown Cable Access by clicking here.