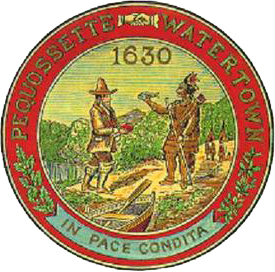 The City of Watertown will be updating its Comprehensive Plan. This document guides what the City will look like in future, and covers topics such as economic development, land use, and transportation.
The review will be an 18-month process that will be led by the Department of Community Development and Planning and a consultant team from Stantec in partnership with the Planning Advisory Committee.
The first public meeting will be in the Hosmer School Cafeteria, 1 Concord Road, on Thursday, May 19 from 7-8:30 p.m. It will be held live and on Zoom.
"This year, we are updating the city's comprehensive plan which means that we want your feedback to plan for Watertown's future," said the announcement from the City.
City officials want to hear from Watertown residents, property owners, business owners, and workers.
Input on the plan's various topics is sought, including: land use, transportation, economic development, open space and recreation, and others.
Register for the May 19 forum:
Eventbrite registration (in-person)
Zoom registration (online)
Follow the comprehensive plan update process online at https://engagestantec.mysocialpinpoint.com/watertown-plan