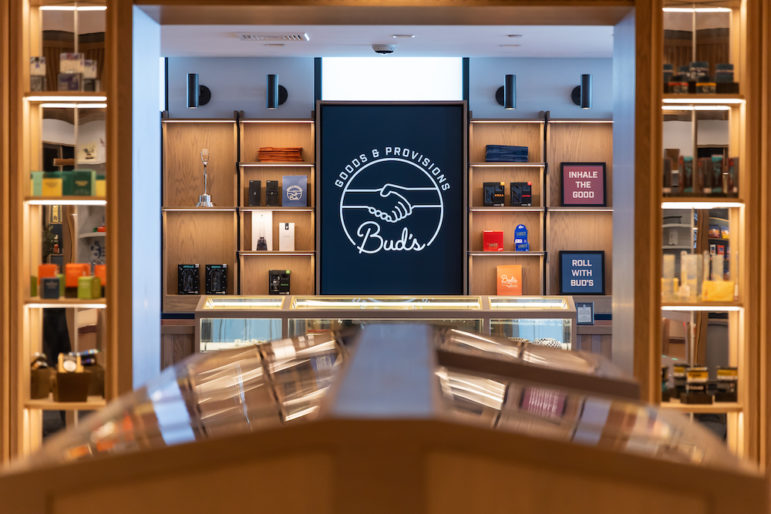 Watertown's second recreational marijuana dispensary will open soon on the west side of town. Owners want it to have a homey feel and it will be the only "small cannabis" operator.
Bud's Goods is slated to open on May 20, according to the store's social media. The dispensary is located in the mixed use development at 330 Pleasant St. in Watertown.
Founder and CEO Alex Mazin said the theme of the Watertown store is "Bud's House."
"You walk in and get your ID checked on the porch. When you go in first you go in the kitchen — we call it the pantry: consumables, drinks, edibles," Mazin said. "Then you go into the library, this smokeables: flowers, vapes, pre-rolls, concentrates. Then you go into the living room: accessories, merch and apparel. The fourth and final room we call the great room, where the purchases and transactions take place."
The journey to opening day has been a long one, Mazin said.
"We're excited to open this store, for many reasons," Mazin said. "Watertown was actually the first municipality we ever looked into trying to get approvals. That was 2016, May of 2016."
The City has limited the number of recreational cannabis stores to three, and Bud's Goods received one of the three licenses in December 2019. The dispensary will be paying 3 percent of its gross profits to the Town to offset the impact of the dispensary on Watertown, and a $10,000 charitable donation annually, according to a Host Community Agreement signed with the City.
Final approval from the City came in 2020, but the COVID-19 Pandemic delayed opening by about a year, Mazin said.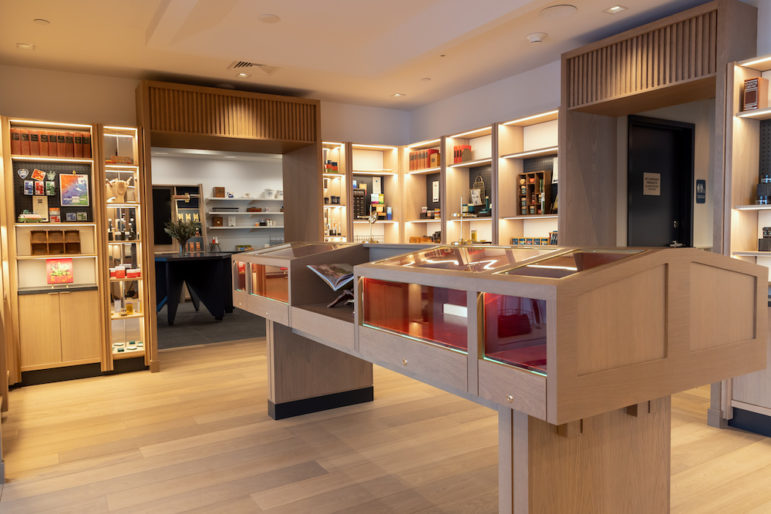 Bud's Goods faces Pleasant Street, but parking for the store is located inside the complex at 330 Pleasant Street, Mazin said, and can be accessed through the central driveway.
The Watertown location is the third in Massachusetts for Bud's Goods, which also has dispensaries in Worcester and Abington. The maximum number of locations any operator can have in the state is three. Mazin said the opening of the Watertown store makes Bud's Goods unique.
"When this store opens, from our calculations of all the licenses issued, we would be the only independent non-vertical operator to reach three retail licenses," Mazin said. "The other ones are called multi-state operators, bigger corporations."
As an independent store, Mazin said Bud's Goods will have products from a variety of manufacturers.
"Other stores around us are all vertically integrated. They are going to be pushing their own products," Mazin said. "We don't make our own product, our job is to source and identify the best value and best products in the state and bring them to the consumer."
Bud's Goods will also be the only independent dispensary in Watertown. The other ones started as independent operators but sold to or became affiliated with a multi-state operator, Mazin said.