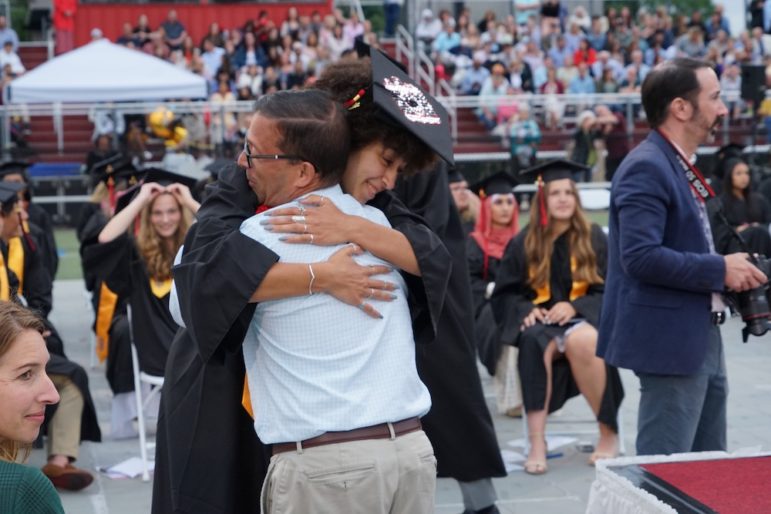 Many obstacles and challenges could have derailed Watertown High School's Class of 2022, but the unstoppable group of students made the best of very difficult times to be an inspiration to themselves and the WHS faculty.
Friday evening, the seniors received their diploma at the graduation ceremony at Victory Field. See the list of graduates by clicking here.
Class Valedictorian Taylor Lambo said that she will look back on the times of joy, big and small, when she was "truly present," and just enjoying the moment.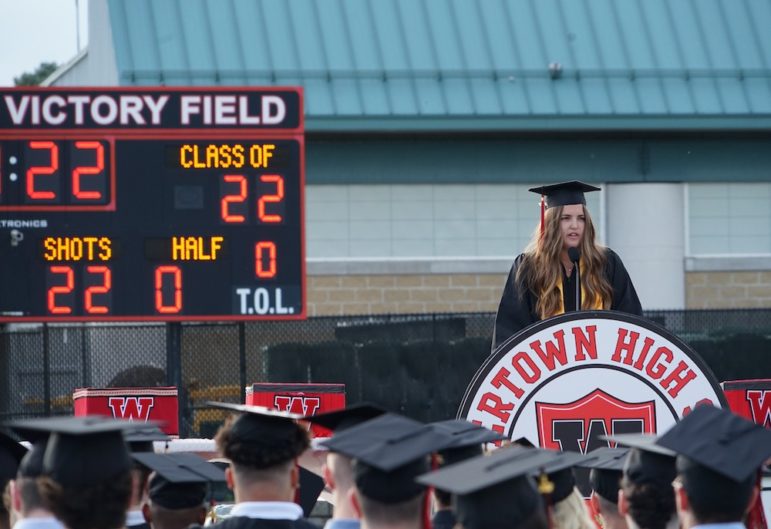 "I'm sure you can all think of times you would want to relive again. Maybe it's when the boys basketball team made it to the state championship this year, maybe it's a concert you went to, maybe it's spending time with your closest friend, and maybe it's this graduation," Lambo said. "No matter how big or small, hold on to these moments, bask in the happiness that they bring you, and let them be memories that last a lifetime. Remember them, they will bring you joy even on the darkest of days."
Salutatorian Zachary Paquette recalled how he would follow the instructions of his Legos to the letter, never just using the pieces to make what came to his mind.
"Maybe I should have made more attempts to go rogue with my Legos because in our four years of high school we were forced to make things up as we went along," Paquette said.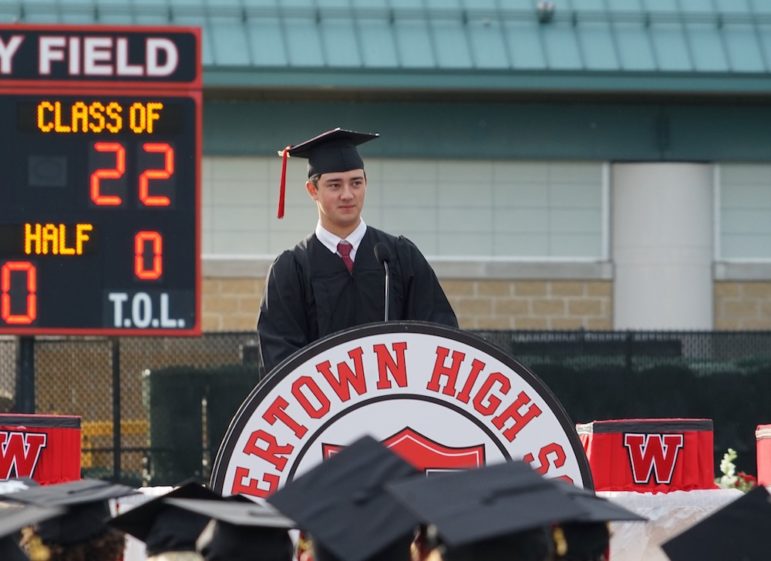 Despite having to forge a new path from the classes that came before them, the seniors persisted and made it to the end of their high school journey.
"That unique journey made the memories of this class stronger," Paquette said. "Navigating the unprecedented instilled in us the importance of resilience. We now know we have the ability to conquer any challenge that appears in our life path."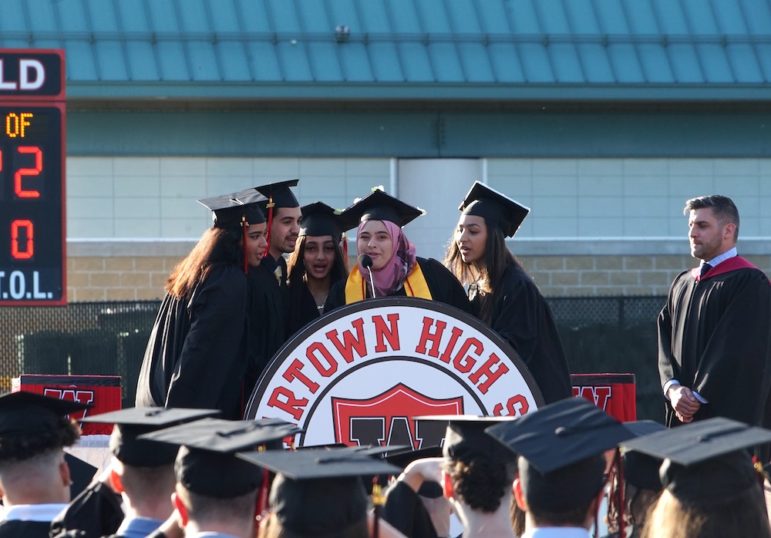 Senior Class President Emma Fallon remembers thinking about graduation day back when she was a youngster at Lowell Elementary School. She and her classmates made it to the end of their school career in Watertown, and left quite an impression.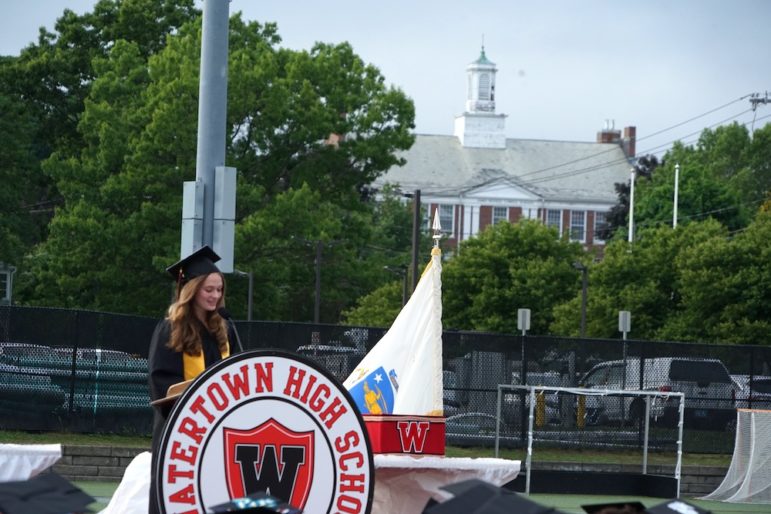 "Looking back I realize those kids have come so far. The class of 2022 was the grade that created new expectations. Right when we walked through the doors we were recognized as leaders," Fallon said. "This year, specifically, we stepped up when the high school needed it most. At a time when everyone forgot what a regular high school experience was like, our grade became dedicated to making the most of it and bringing back earlier and new traditions."
The senior class taught WHS Principal Joel Giacobozzi some important lessons, which he hopes will inspire them later in life.
He said the Class of 2022 was "uncommonly kind" even when they had plenty of opportunities over the past few years to be grumpy as the COVID-19 pandemic adversely impacted their high school career. They also displayed how important it is to celebrate others, and be the "wind in each others' sails." Finally, they showed him how to always move forward.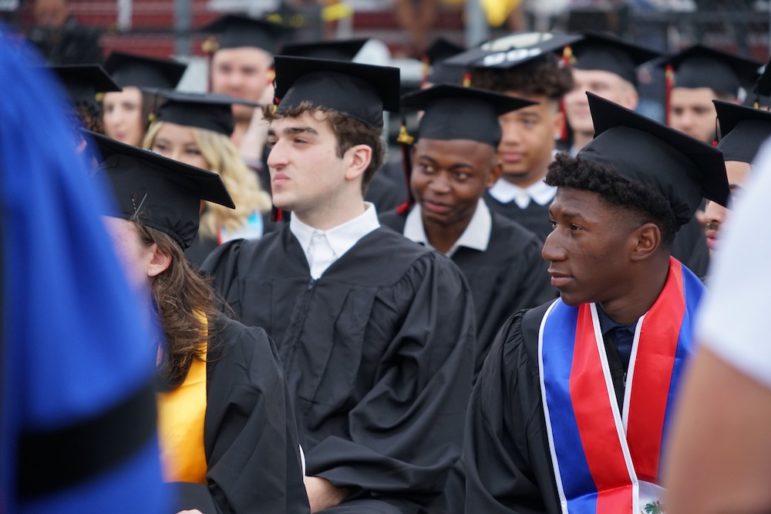 "Over the past two years it has seemed that any progress your class made was stymied by some barrier put in place by new COVID guidelines for the latest surge," Giacobozzi said. "But you never took your foot off the gas. You reimagined events and made them happen: events that signaled that life carries on, events that brought you closer together, and events that made memories you can cherish together."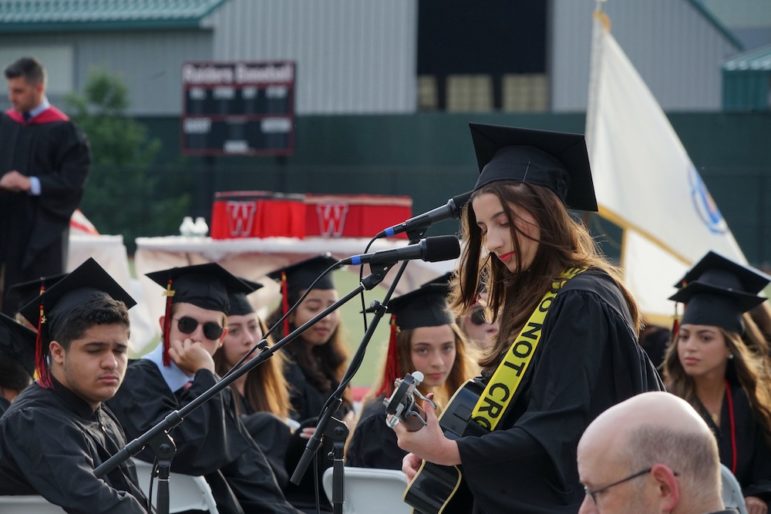 Giacobozzi wrote"Forward Always" on the board in his office, words that were inspired by the Class of 2022's indomitable spirit. He sees it not only as a winner's mentality, but as a recipe for creating joy.
"These lessons learned make me incredibly proud," he said. "What makes me most proud, is that we are no longer looking at merely a group of good students. We are looking at great human beings that are soon to flourish outside our walls as adults in our community. Their positivity and hard work will be infectious, permeating our city and beyond."