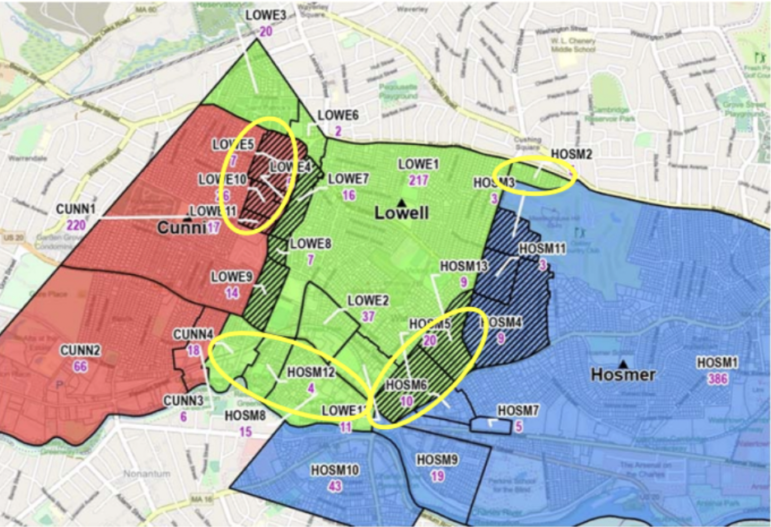 New boundaries for Watertown's elementary school attendance areas have been approved, and include buffer zones that would allow families to choose between two schools.
The School Committee approved the option recommended by Superintendent Dede Galdston on Monday night. The new areas will only impact students new to the district, not those already attending Cunniff, Lowell, or Hosmer elementary schools.
"I do think this is the best for our students with the construction projects moving forward," Galdston said.
New Attendance Areas
While the new boundaries put the Cunniff near capacity, if the lines had remained the same, the Hosmer would have been close to capacity, Galdston said.
"We will keep encouraging people living in the buffer zone to move into the other school," Galdston said. "Doing this provides more capacity at Hosmer."
The major changes to the attendance areas include:
Moving neighborhoods south of Main Street between Watertown Square and Rosedale Avenue into the Lowell area. The eastern two-thirds of this area had been in the Hosmer area, and the western third went to Cunniff.
The new boundaries move some areas west of Lexington Street from the Lowell area into the buffer zone with Cunniff, and now are part of the Cunniff's attendance area.
An area between Mt. Auburn Street and Church Street (south of Common Street), goes into the buffer zone between Lowell and Hosmer. It had been part of the Hosmer area, but now falls into the Lowell zone.
The area between Belmont Street and the Oakley Country Club (east of Common Street) moves from the Hosmer area to the Lowell attendance area.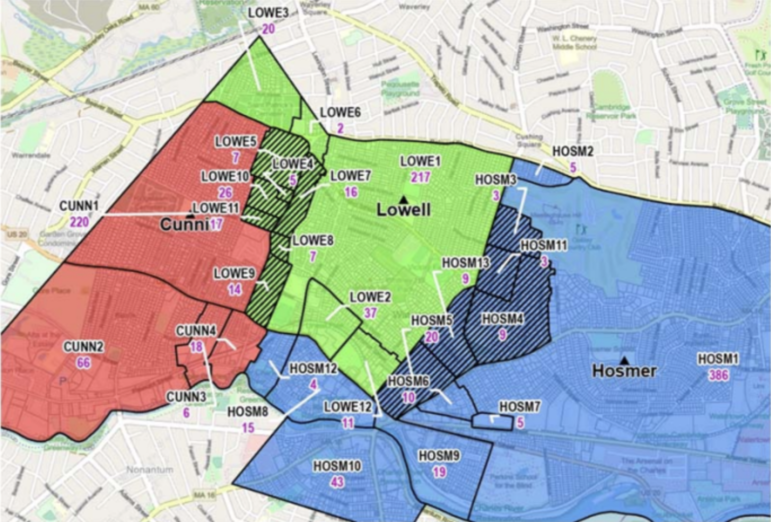 Enrollment
Realigning the attendance areas is key because Watertown's elementary school enrollment is growing, Galdston told the School Committee during the enrollment report.
"I think that our numbers are rapidly approaching 1,300 at the elementary level, which is a bounce back from low 1,2o0s when we were in COVID," Galdston said. "We are above where we normally are, which is about 1,250."
Some grades are larger than in recent years. Galdston said it may be due to the brand new school buildings at Hosmer and Cunniff.
"I don't know if it is already happening, 'If you build it they will come,'" Galdston said. "We are definitely seeing a pretty large kindergarten and a tremendously large first grade class."
If enrollment grows much more, the district may add more teachers. An English as a second language (ESL) teacher may be added at Hosmer because the number of ESL students has doubled over the past five years but the number of teachers has not kept pace, Galdston said. Classroom teachers also may be added.
"We will look at our numbers in our elementary classes to make sure we maintain our low class sizes," Galdston said. "Right now it is in flux but we are watching every day."
The funding for the teachers would likely be paid for using savings from staff retirements and turnover, Galdston said.