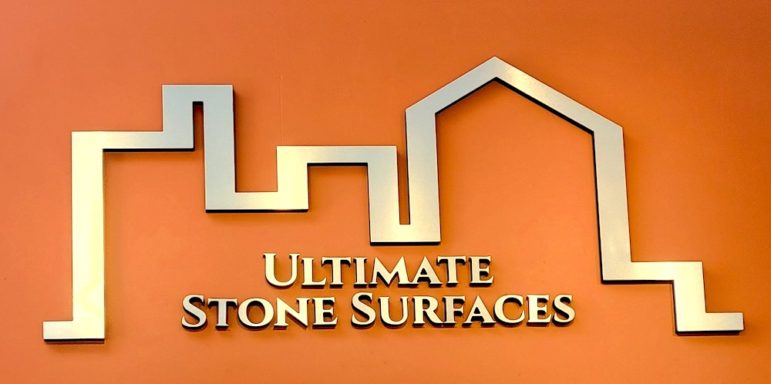 Ultimate Stone Surfaces recently opened a showroom in Watertown where customers can take a look at samples and get help envisioning their dream kitchen or bathroom.
Paul Pereira and Douglas Goncalves have been installing countertops for years, but recently decided to start their own business, said Juliana Freitas-Silva, who runs the showroom located at 694 Mt. Auburn Street.
"I have been working with countertops for almost five years. Douglas and Paul for almost 30 years," Freitas-Silva said.
The showroom opened over Memorial Day weekend. The business is a family affair, of sorts.
"Douglas is my husband and Paul is a friend of ours — for a long time," Freitas-Silva said. "They have been working together for a long time and we were married in his backyard. It's like family."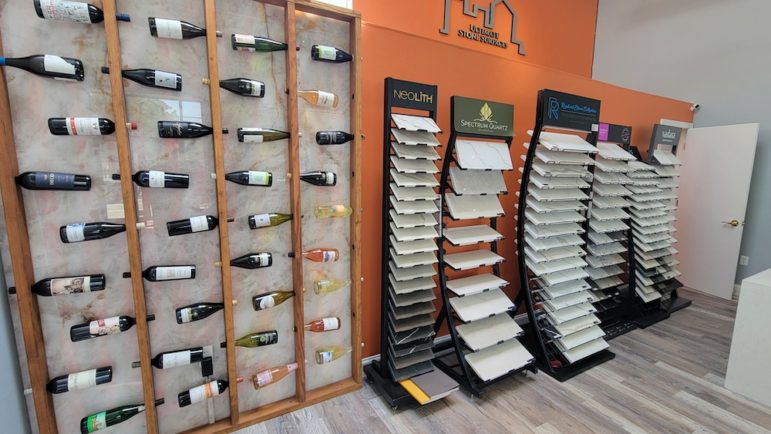 Ultimate Stone Surfaces handles almost every part of a kitchen or bathroom remodel.
"We do counter tops, we do tiles, we do cabinets, too. All the tiles for backsplashes, countertops, anything they need — granite or quartz — we do it," said Freitas-Silva.
The only things they don't do is plumbing and electric services. They have contractors they can refer people to, if necessary, she added.
Inside the showroom, customers can view samples of granite, quartz and tiles in a rainbow of colors, and many shades of dark and light stone.
"We only have samples here. In our fabrication (area) we have our big ones. Usually customers come here, see what they like and we order it for them," Freitas-Silva said. "If they want to see the whole slab they can do that, too, at our suppliers."
Pereira and Goncalves go out to people's homes to measure the space for the cabinets and the countertop.
"It is all custom made," Freitas-Silva said. "We template and custom fabricate it for them. So each kitchen is different."
While many clients are in the Boston area, Ultimate Stone Surfaces goes to places such as the Cape, and even did a project on Nantucket.
These days, white is in, Freitas-Silva said, with white cabinets and countertops. If someone is doing cabinets and kitchen islands, they often go with contrasting countertops: white for the main countertop and black on the island. For some Cape homes, people go with blue or green, she said.
Ultimate Stone Surfaces was founded about a year and a half ago. Then they began looking for a spot for their showroom.
"We wanted something near Boston, and something that would be a great location for our customers to come," Freitas-Silva said. "We were looking around for like six, seven months and we finally found this place. It's such a nice space. We totally changed it, changed everything in here."