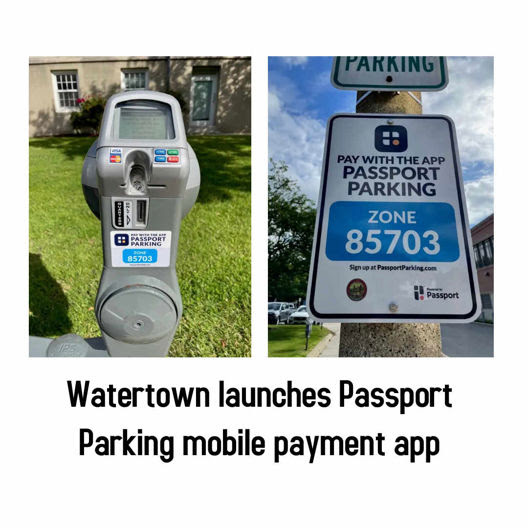 People parking at meters in the Watertown will have the option of using a cellphone app to pay.
The City of Watertown announced it has started using the Passport parking app.
"Drivers can now use their smartphones to pay for and manage parking sessions, as an alternative to coins and credit cards," the City's announcement said. "After downloading the free Passport parking application, users create an account with license plate number and credit card, then enter the zone number marked on the meter and nearby signage."
The minimum charge is $1, plus a 25 cent service fee, said Senior Transportation Planner Laura Wiener. The cost and fee are the same as when using a credit card at meters in Watertown. Once a session is started, drivers can add time remotely using the Passport app.
Passport is also used in Newton, Cambridge and Boston, which was one of the reasons Watertown chose the app.
"Passport was chosen mostly for its compatibility with our enforcement system and neighboring communities," Wiener said.
Find out more at the Passport website by clicking here.