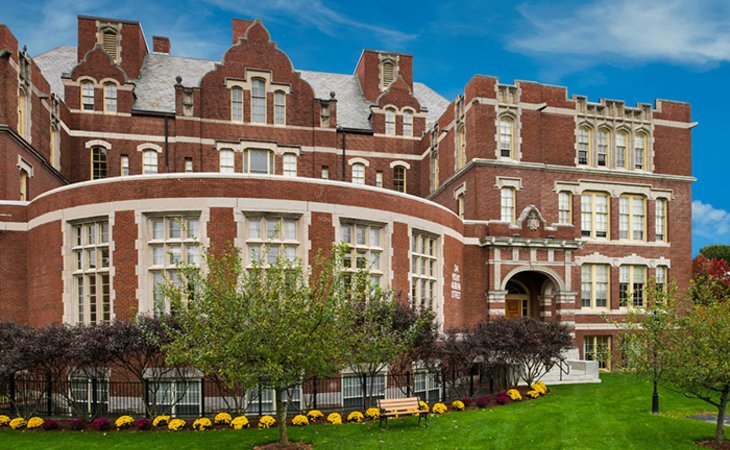 Residents of the Brigham House assisted living community in Watertown live in a historic building, but the century-plus old facility has gotten some sprucing up recently.
The credit for the improvements to the Brigham House goes to some people new to their positions at the community, which is run by HallKeen Management. Wendy Nollman took over as executive director at the Brigham House in early April. She has already left her mark, said Tabitha Jones, sales specialist at HallKeen.
"She gave us a really nice gazebo, which brought a good feel to the front of the building," Jones said. "We have some really good landscaping out there. We have some nice photos throughout the community, which we didn't have prior to Wendy onboarding."
In addition, the interior of the building is getting a fresh coat of paint and new carpeting.
Nollman took the job in Watertown after working at another facility in Wayland. She said she saw potential at the Brigham House.
"I was looking for a change in what I was doing and what attracted me here was the fact that it was a smaller, tight knit community," Nollman said. "And I felt that I could really make a difference with this size, more hands-on, and just be able to get involved more in everyday life with everybody." 
Nollman did not want to take all of the credit.
"I got very fortunate," Nollman said. "When I came in, things were in the works and I was able to push them along."
She also credited her staff. One is Sales and Move-in Coordinator Daniella Barresi, who has been working at Brigham House for about 18 months. She worked as the activities director until a few months ago when she got her new post.
Nollman said Barresi has been helpful because of her local ties. Barresi grew up in Watertown, and graduated from Watertown High School in 1994. She continues to reside in town and has two children in the public schools.
"What's nice is having Daniela being part of the fabric of the community, because she really knows Watertown, the people here, she grew up with that," Nollman said. "She's ingrained in that."
Barresi recalls when the Brigham House was used as a Watertown school. The building, designed by Charles Brigham, was built in 1913 and started life as home to Watertown High School. Then it became the East Junior High School, and later parts of it were used by students at next door Hosmer Elementary School.
"My older sister used to have gym and lunch in this building," Barresi said. "She went to the Hosmer — I graduated from Hosmer as well — and she would have to put on her coat because they didn't have that bridge to connect the two buildings."
As an assisted living community, Brigham House residents live there in apartment-style living, Jomes said. They can come and go when they want, but also receive an hour of care each day, laundry services, home cleaning services, and have a 24-hour pendant they can press if they need help. The facility has nurses available 24-hours a day.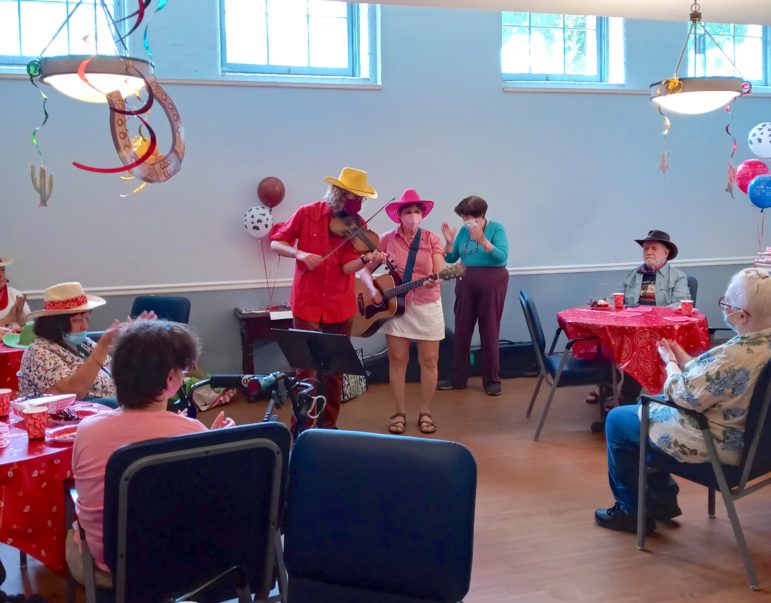 The Brigham House staff also takes pride in the activities provided for residents. Barresi used to run the activities, but they are now organized by Laura Gilmartin.
"They have van trips twice a month, and at least five activities, run by Laura, a day," Barresi said.
Some recent activities were the first day of summer cookout and a western-themed party, where the staff dressed up and there was live music.
There are also plenty of exercise offerings, Nollman said.
"We do exercise several times a week, at least once a day, with different types of exercises," Nollman said. "We try to offer something for everybody. Exercise is great because it keeps them moving, it helps them with their balance, so we focus on that part."