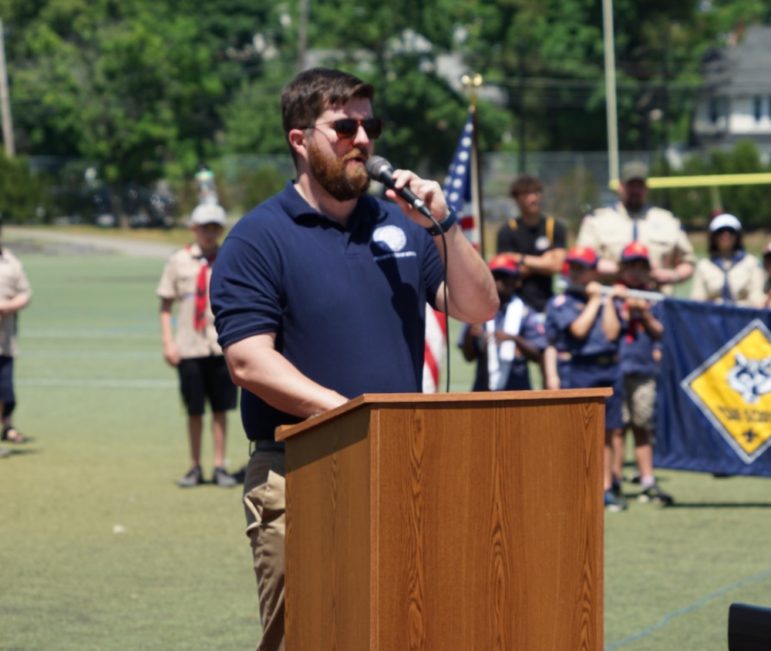 Watertown Veterans Services Officer Patrick George will lead the statewide organization for city and town officials whose job is to serve veterans and help them get benefits that they earned by serving their country.
George will serve as president of the Massachusetts Veterans' Services Officers Association for 2022-23.
The MVSOA focuses on professional development for VSOs, as well as building relationships with public and private organizations to enhance services for veterans, according to the association's website https://mvsoa.com.
George said he will be one of the public faces of the MVSOA and he said it is a key time for VSOs.
"It's an exciting time because things are getting back to 'normal,' so we want to make sure we're taking the things we learned during COVID and apply them to our new day to day," he said.
One area he wants to focus on is using technology.
"I think you'll see a lot of investment (time) in digital practices: social media, emails, etc.," George said.
George served in the Marine Corps for five where he learned computer systems administrations. He then attended Suffolk University and worked as a policy analyst for a state representative before becoming Watertown's Veterans Service Officer in 2019.
For more information about Veterans Services in Watertown visit www.watertown-ma.gov/343/Veterans-Services, call 617-972-6416, or email pgeorge@watertown-ma.gov