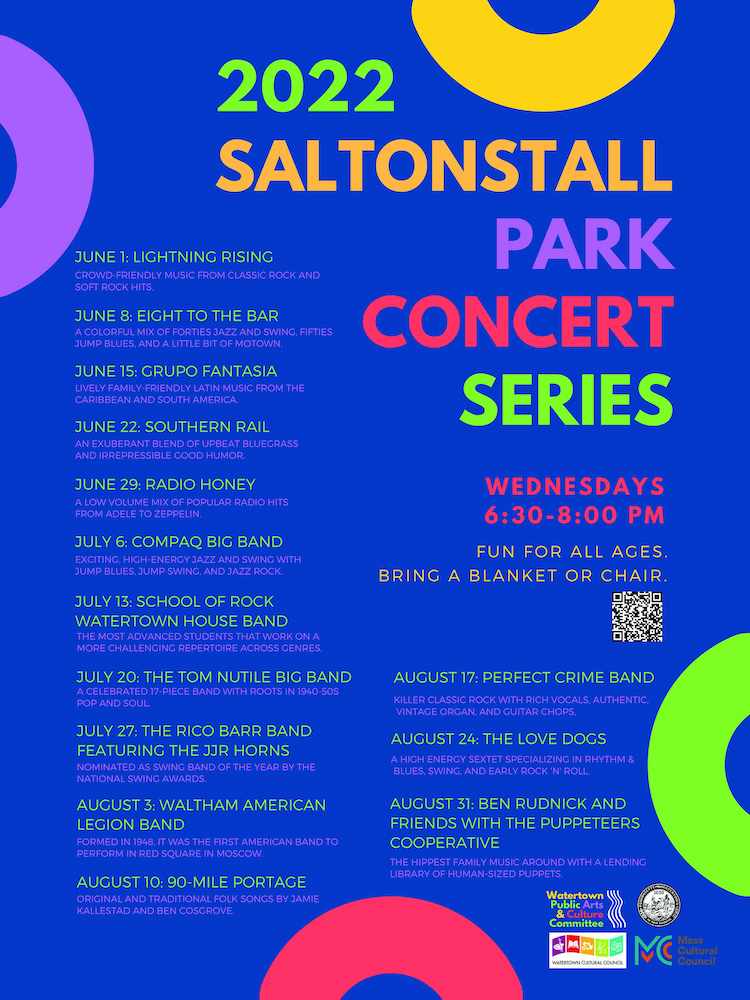 This week's Saltonstall Park Concert features musicians from the School of Rock in Watertown.
The free concert takes place from 6:30 p.m. to 8 p.m. at Saltonstall Park, next to City Hall (149 Main St.) Attendees are encourages to bring their lawn chairs and blankets, a bite to eat and enjoy the show.
The City of Watertown provided the following information about the School of Rock House Band:
School of Rock Watertown House Band features the most advanced students in an audition based program that works on more challenging repertoire across genres from rock & roll to Motown to pop music. House Band gigs professionally throughout the Boston area.
The concert takes place right after the Watertown Farmers Market, which also takes place at Saltonstall Park from 2:30 p.m. to 6:30 p.m. Some vendors have prepared food.
The Summer Concert Series is supported by the City of Watertown, the Watertown Cultural Council, and the Massachusetts Cultural Council.