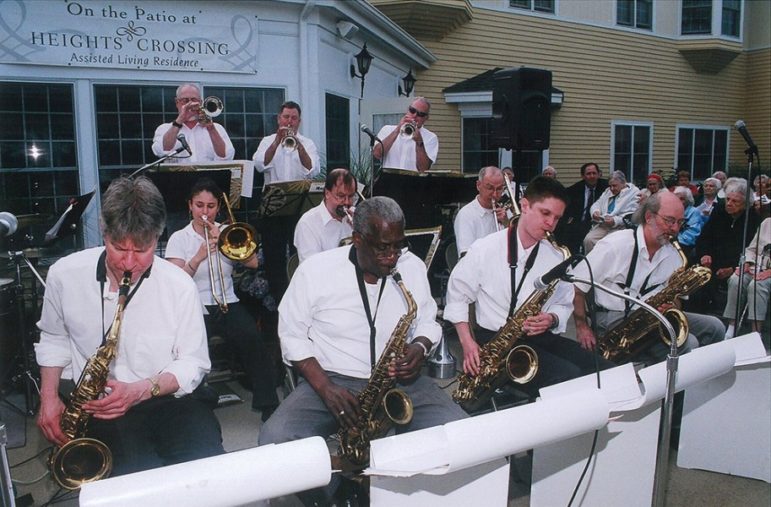 Hear classic swing music and some favorites from today performed by a big band at this week's Saltonstall Park Concert.
Tom Nutile Big Band will perform from 6:30 p.m. to 8 p.m. at the park next to City Hall (149 Main St.). Bring a lawn chair or a blanket and enjoy the music.
The City of Watertown provided the following information about the band:
The 17-piece Tom Nutile Big Band has its roots in the swing music of Benny Goodman, Duke Ellington, Count Basie and Glenn Miller, but in recent years we have broadened our offerings to include more contemporary sounds, from the songs of Frank Sinatra, Ella Fitzgerald and Bobby Darin, to the pop and soul of the 1950s and 1960s (the Drifters, the Temptations, Wilson Pickett and Van Morrison) up through the work of present-day performers (Michael Bublé, Diana Krall, Pharrell). The result is a swinging, highly professional ensemble that perfectly creates good music from all genres that has audiences of all ages smiling, clapping along and, when we play parties and dances, joyously dancing along.
The concert takes place right after the Watertown Farmers Market, which also takes place at Saltonstall Park from 2:30 p.m. to 6:30 p.m. Some vendors have prepared food.
The Summer Concert Series is supported by the City of Watertown, the Watertown Cultural Council, and the Massachusetts Cultural Council.