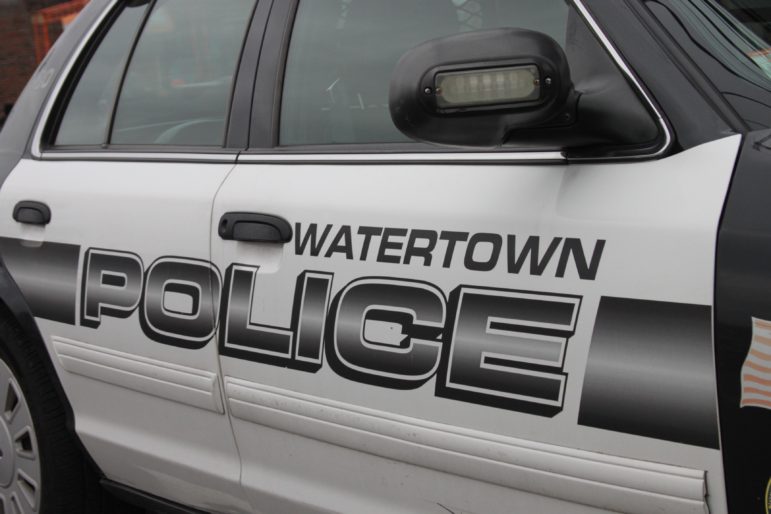 The following information was provided by the Watertown Police Department.
Arrests
July 14: Watertown Police identified a pair who had shoplifted at Best Buy on March 16. A man and woman arrived in a car and went into a store. They took an HP All-in-One computer valued at $1,260. Using surveillance police were able to see the two get into a vehicle and leave. The woman was identified as Yajaira Pantoja, 36, of Watertown. Police got a warrant for her arrest for larceny over $1,200 and conspiracy to commit a crime. The second suspect, a 27-year-0ld man from Watertown, was summoned to Waltham District Court for larceny over $1,200 and conspiracy to commit a crime.
Incidents
July 11, 6 p.m.: A vehicle was broken into on Maple Street. The owner said the 2017 Subaru Forester had been parked in the driveway since June 30. He had gone away, and when he came back he found the car door slightly ajar, and the man's work ID was taken. The vehicle had been left unlocked.
July 12, 2:24 p.m.: A resident was alerted to suspicious transactions on her bank card. When the bank looked into it, seven more suspicious purchases were found for a total of about $3,200 of clothing purchases. The credit card was deactivated and the woman is working with the bank to get a refund for the fraudulent charges.
July 14, 12:23 a.m.: A group of juveniles were seen on surveillance video on the putting green who hit golf balls toward the parking lot and hit a vehicle. Officers responded and saw about 50 yellow practice balls scattered around the parking lot, and the vehicle had about a dozen golf-ball-sized dents. There was also damage to the fence of the pool area. Police are trying to identify the people involved.
July 14, 11:18 a.m.: A resident reported being scammed by someone he met while texting. He received a text message about three weeks prior and he messaged back and forth with a person claiming to be a woman from New York. The texter sent a photo, and later convinced him to transfer money into a crypto currency trading platform. He transferred $5,000 into the account and then realized he was being scammed. He called police, who investigated and found that the number he had been texting was a spoofed number, which is not traceable. The number appeared to be from New York.
July 14, 7 p.m.: A man rode his bike to Target and left it at the bike rack and did not lock it. When he came out 15 minutes later the Brooklyn Franklin bike was gone. It is valued at $600. Police viewed surveillance video which shows a man taking the bike. The suspect is described as a black man who was wearing a black bucket hat, a blue T-shirt, jeans, and sneakers.
July 15, 9:49 p.m.: A Garfield Street resident was home watching TV at about 9:30 p.m. when she heard a rumbling upstairs. (The break-ins were originally reported on by Watertown News on July 19). She went up and found the bathroom window was wide open. No one else was home at the time. She was not harmed, and it does not appear that anything was taken. Police were called and were at the house investigating when they received a report of another home break-in at 11:48 p.m. The second incident was on Barnard Avenue. The homeowner heard a noise on the second floor and she called out to ask if anyone was in the house. She saw a silhouette of a person pass by her room and then leave the home. She was not injured. Detectives are investigating the break-ins which were on streets near Oakley Country Club. Detectives are following up on leads they have obtained. Police have increased patrols and remind residents to lock doors and windows, even on the second floor. Residents are also encouraged to keep an eye out, to also look out for neighbors' properties, and immediately report any out of the ordinary or suspicious activity to Police, 617-972-6500.  
July 16, 2:26 p.m.: A Pleasant Street resident reported that his car had been damaged. The 2019 Volkswagen's license plate was bent and a large scratch was made on the passenger side of the front hood while it was parked in the garage of the condo building. An appliance delivery had been made that day, and the resident thinks that could have caused the damage.