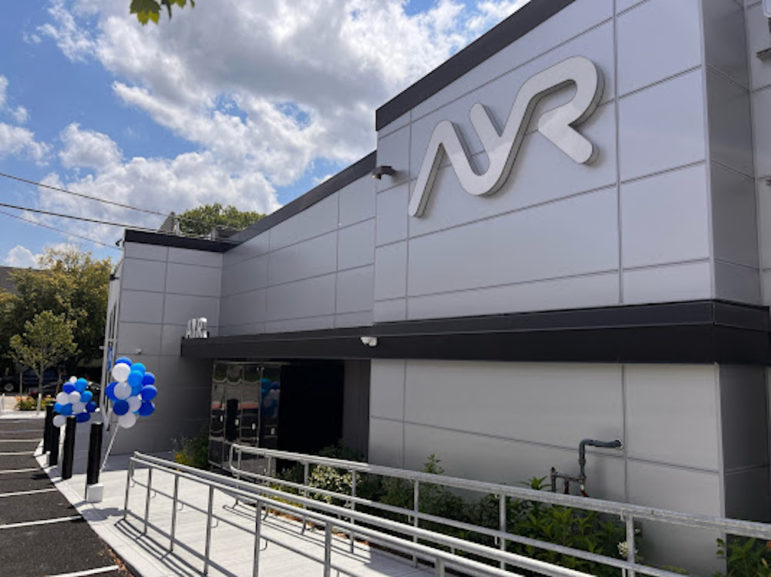 Watertown's third, and final, cannabis dispensary opened for business in early July, offering both adult use and medical marijuana products.
Ayr Watertown opened for business at 48 North Beacon St. in Watertown on July 12 for adult use marijuana (also known as recreational) sales, and in late July received approval to sell medical products to patients with Massachusetts medical marijuana cards.
The dispensary turned the former Anthony's Florist building into a bright, open space for its customers and patients.
The dispensary welcomes all types of customers at the new store, said Gretchen McCarthy, vice president of New England Retail for Ayr Wellness.
"We really want it to be an experience for every customer and patient who walks through the door. We are meeting them where they are at. If they are new to cannabis or have been using cannabis for a while, we just want to really provide the education and one-on-one care regardless of level of experience." 
Ayr, which also runs Sira Naturals, has another location in Back Bay under the Ayr name, and locations in Somerville and Needham under Sira Naturals. The Somerville location has been open for about five years for medical sales, and Watertown has already attracted many cannabis patients, McCarthy said.
"This location is already showing a very even split," she said. "I look at the transactions everyday and I was surprised to see it split down the middle. People are holding on to those (medical marijuana) cards. They save on the tax, which can be a lot for people — as much as 20 percent."
Dwan Packnett, vice president of Government Relations & Community Investment at Ayr Wellness, said she believes that people are taking advantage of a closer option.
"We have been around. If you have been going to Somerville or Needham in the past, now you have a medical store, so for people with medical cards, this is much more accessible with parking being one of the reasons, so we let them know that it's available."
Ayr also has a production facility in Milford, where it creates a variety of products, which it sells in its dispensaries and at about 200 other locations around the state, McCarthy said. They stock products from other producers, too.
"We have a variety of brands crossing every category," she said.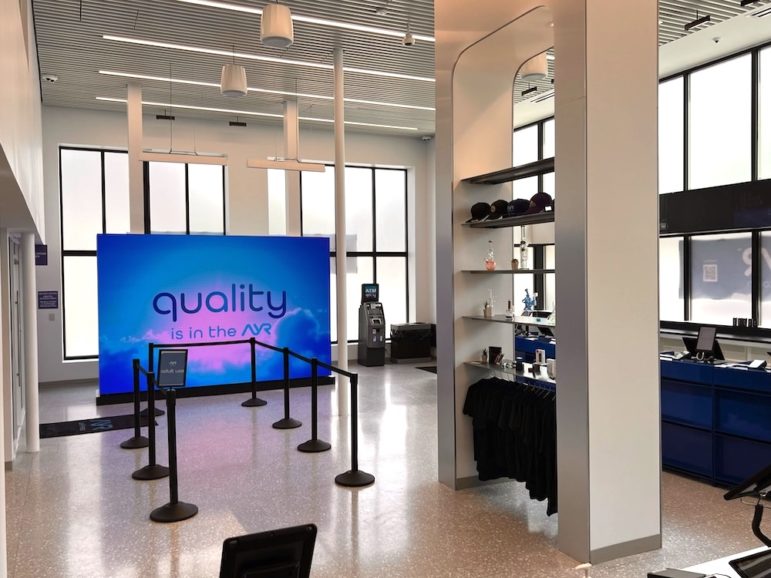 Ayr received the third adult-use marijuana license in Watertown. The City Council limited the number of dispensaries to three, and the two others are Ethos on Arsenal Street and Bud's Goods on Pleasant Street.
As part of the license to operate in Watertown, Ayr must also do community outreach and give back to the community, Packnett said. She acknowledged that not everyone is in favor, or is comfortable with having cannabis stores in town. Ayr invites people to come take a look around.
"Everyone does not agree. That's why it is important for them to come here and see what it looks like, because you may feel threatened, but if you come here and see it is a store like many stores, you may not be as afraid," Packnett said. "That does not mean we have won you over and you are going to be buying cannabis, but it does mean you are more comfortable with the cannabis industry and it is not something nefarious that they didn't understand. That is our work with the community to make sure that everybody is comfortable that this exists."
Packnett said Ayr is committed to being a good neighbor, and will continue to do so. She added that Ayr must go to the Massachusetts Cannabis Control Commission (CCC) every year to renew its license. Part of that process is giving back to the community.
"We do not just write checks. What we do is work with the community. They tell us what they are interested in and we work together with them," Packnett said. "We're still pretty new here so we are working with public officials to see where the need is, where they would like to see community investment go, and that takes time."
Packnett added that Ayr has a unionized workforce, and the company has also made a priority of hiring people from groups that have been impacted by cannabis when it was illegal in Massachusetts.
"We make sure to include people who have been disproportionately impacted by the war on drugs. We have taken that very seriously across the company," she said, adding that Ayr has job fairs, training, and accelerated programs to help meet this goal.
Ayr Wellness' Watertown location is open seven days a week from 10 a.m. to 8 p.m.