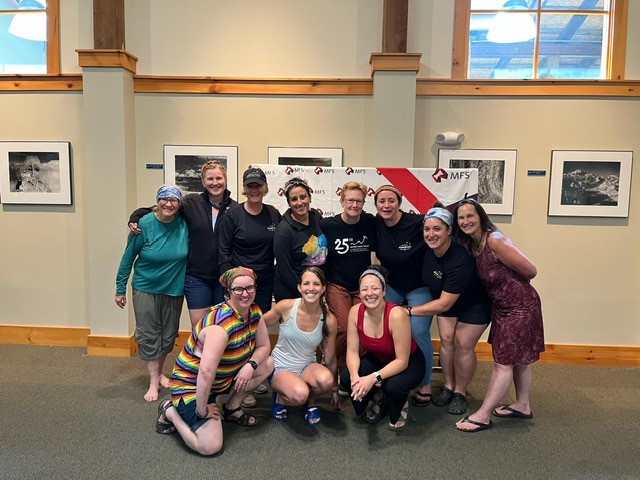 The following information was provided by Stone House:
Watertown resident, Sarah Kacevich, recently spent a weekend with more than 40 women participating in Wilderness Heals, an all-women pledge hike that builds and engages a community of supporters to raise money for Stone House, an inclusive and essential home and community space for domestic violence survivors located in Roxbury.
As Stone House's largest fundraiser, Wilderness Heals raises unrestricted, crucial funding that helps meet the needs of the families served by the organization. The hiking took place in the White Mountains in New Hampshire.
Stone House opened its doors in 1974 as an alternative to institutionalization for women with mental health issues. Since then, it has evolved into a robust, inclusive and essential home/community space for adult, child and family survivors of domestic violence, according to the Stone House website.

Learn more about Wilderness Heals in our FAQs. Watch more about Wilderness Heals!