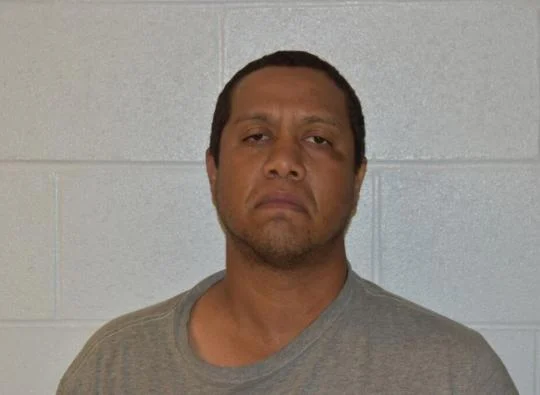 A man who held up a store in Watertown with a weapon was arrested by authorities in New Hampshire after a chase and a hostage situation.
On July 29 at 9:23 p.m., a clerk at Hardy's Spa on Belmont Street called police after a man robbed the store with what appeared to be a handgun, said Watertown Police Lt. James O'Connor
"The suspect threw a brown paper bag at him demanding the clerk to put the money in the cash register into it," O'Connor said. "At this time the suspect showed the victim a black handgun. The clerk complied and put an undisclosed amount of money from the register into the bag."
The suspect left the store and fled in a vehicle before police arrived. Officers reviewed security video and the suspect was in the store for just 23 seconds. From the video, detectives were able to identify the suspect as Jose Robles, 39, who was listed as homeless with a last known address in Taunton. He faces a charge of armed robbery, O'Connor said.
In the early hours of Aug. 1, Robles robbed a convenience store in Hampstead, New Hampshire, according to a report on the Seacoast Current. While driving on Rte. 111, a patrol officer spotted the car in which Robles was being driven by his fiancé.
Hampstead Police said Robles then turned into a driveway, held a gun to his fiancé's head and then drove off. A short time later, police received a 911 call from someone reporting a home invasion at a nearby home. Several people were inside the house being held at gunpoint by Robles, including children and a grandmother, according to the Seacoast Current.
Officers from several police departments in the Hampstead area, as well as the New Hampshire State Police, surrounded the home. Robles then reportedly tried to get one of the people in the house drive him away while he pointed a gun at the person. While he attempted to escape, police evacuated the people inside the house, and placed Robles under arrest.
After he was taken into custody, authorities in New Hampshire discovered the weapon was a BB gun.
Robles faces several charges in Rockingham County, New Hampshire, according to the Seacoast Current, including multiple of armed robbery, criminal threatening with a deadly weapon, kidnapping, criminal restraint burglary, and resisting arrest.
After he goes through the legal process in New Hampshire he will be brought back to Massachusetts to face the charges from the robbery in Watertown, O'Connor said.