Watertown Police seek the identity of a man who pulled a knife on a customer at a Dunkin Donuts.
Officers were dispatched to the Dukin' Donuts at 448 Main St. at 7:45 p.m. on July 20 after receiving the report of the incident.
A man came into the store and was "profusely swearing," said Watertown Police Lt. James O'Connor. An employee asked if he was OK and offered him some water. The man then stood next to a customer in line.
"The person then unzipped his backpack and pulled out a knife," O'Connor said. "It is described to be 6 or 7 inches long. He pointed it toward the customer, unprovoked, and then made stabbing motions toward the customer."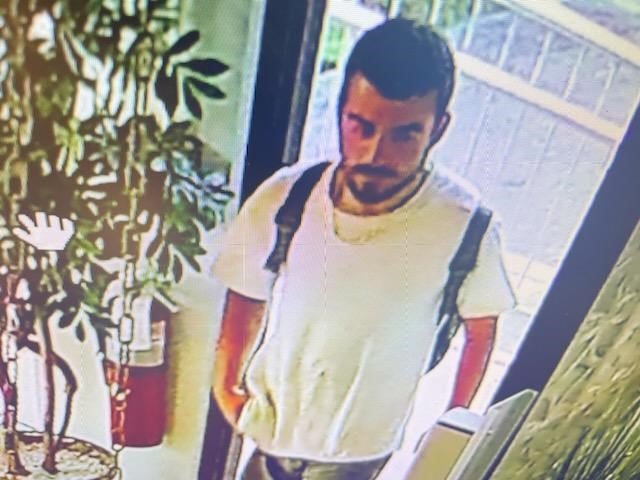 The man then ran out of the store, got onto a bicycle and fled. Police spoke to the customer, who said he had no idea who the man was, O'Connor said.
Police got security video and released images of the man in hopes of identifying him. Anyone with information about the suspect can call Watertown Police at 617-972-6500.