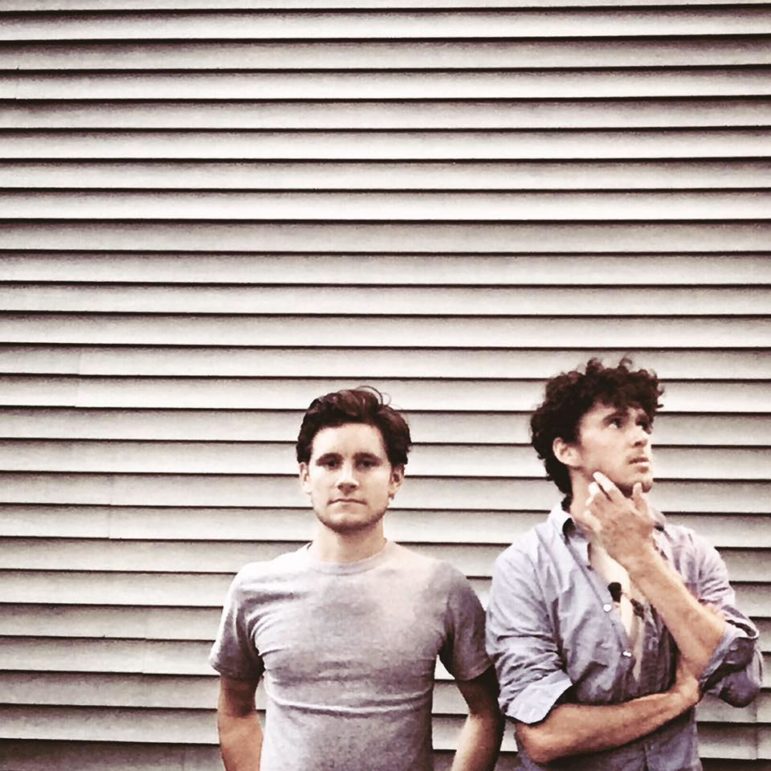 A local duo known as 90-Mile Portage will perform folk and Americana tunes during this week's Saltonstall Summer Concert.
Pianist/composer Ben Cosgrove and singer/songwriter Jamie Kallestad will perform at the free concert on Wednesday Aug. 10 from 6:30 to 8 p.m. at the stage near Watertown City Hall (149 Main St.).
The pair joined together after being "set up" by a friend when Kallestad was looking for a bass player for his bluegrass band, Saint Anyway.
"Fortunately, Ben plays just about every instrument, and quite well," Kallestad said. "After a few months playing upright bass with us, he was like, 'hey, I also play piano…'"
That was 11 years ago and since then Watertown-based 90-Mile Portage has toured around New England, and recorded a five-song EP.
After playing together in the bluegrass band, Kallestad and Cosgrove began recording songs together. Kallestad had written some songs he wasn't sure were right for the bluegrass, and Cosgrove had become interested in writing folk music. The two began collaborating and sharing music but had to do so by email because they were both traveling a lot.
"I'd take Jamie's basic tracks and then add horns, keyboards, strings, percussion, and little sound effects to the song before sending it back to him. He'd make some adjustments and additions on his end and send it back to me, and we'd just repeat this process for each song until we wound up with an arrangement and a mix that we liked," Cosgrove said. "It was super instructive for both of us, I think, to have the experience of deconstructing songs over and over again like that, especially so early in our careers."
Kallestad added: "Those first recordings were the start of 90-Mile Portage, and we've continued playing as a duo ever since."
The 90-Mile Portage name came to them while they were on a canoe trip, Cosgrove said.
"A portage is the part of a canoe journey when you have to carry the boat and all your gear overland, from one body of water to another. It's often the hardest part, and the long ones can be pretty miserable," Cosgrove said. "We liked the idea of naming our side project something that would feel grounded in diligence and slow, patient work while also conveying the sense of something impossible, magical, or fantastical. A true 90-mile portage would be, well, a nightmare."
The concert takes place right after the Watertown Farmers Market, which also takes place at Saltonstall Park from 2:30 p.m. to 6:30 p.m. Some vendors have prepared food.
The Summer Concert Series is supported by the City of Watertown, the Watertown Cultural Council, and the Massachusetts Cultural Council.