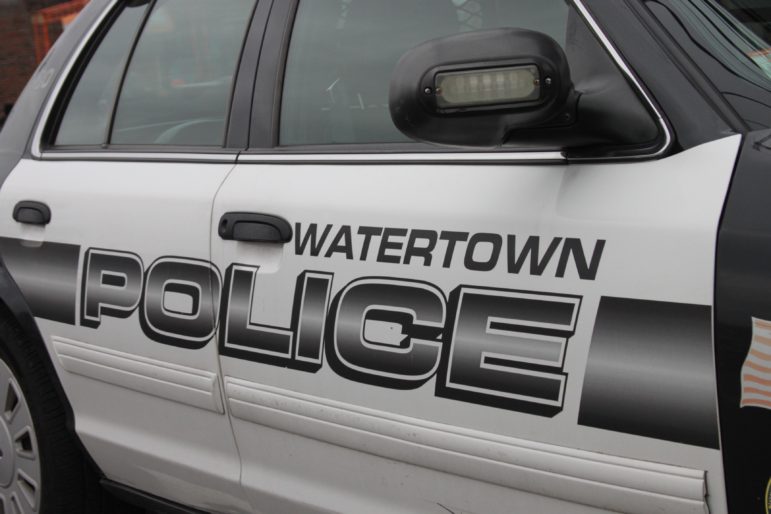 The following information was provided by the Watertown Police Department. The incidents took place from Aug. 8 to Aug. 14.
Arrests
Aug. 11 7:42 a.m.: Two employees at Dunkin' Donuts at 640 Arsenal St. got into an argument, which escalated got into a minor physical altercation. Police were called. While speaking with the employees officers discovered one of the employees had an outstanding warrant. Semha Musa, 35, of Boston, was arrested on the warrant from Waltham District Court for false fire alarm and disturbing the peace. Both employees were advised that they could seek a complaint about the incident at Waltham District Court.
Aug. 11, 2:38 p.m.: Police received a report of a person drinking in a vehicle which was in the roadway on Main Street. When officers arrived they found a vehicle pulled over on Main Street near City Hall. The engine was running and music was blaring. Police spoke to the woman in the driver's seat who said "I am not drinking and driving. I am drinking and parking." Officers detected a strong odor of alcohol from the vehicle and saw a 3/4 full bottle of tequila on the passenger seat. While officers spoke with her, the woman took a drink from the bottle, and then began shouting and pressing on the horn. She kept pressing on the horn until officers removed her hand from it. They tried to have her get out of the vehicle, but she refused. Once out of the vehicle she continued shouting, and also refused to take field sobriety tests. Bruna Duarte, 38, of Boston, was arrested for driving under the influence of alcohol, disorderly conduct, and being in possession of an open container of alcohol in a vehicle. 
Aug. 14, 9:18 a.m.: Watertown Police were contacted by the Probation Department from Roxbury District Court about a resident in violation of probation. The man was known to stay at a residence on Arsenal Street. Officers went there and found him sitting in his vehicle at the address. They confirmed it was him and arrested Aboubacar Conde, 33, of Boston, was arrested on the probation warrant. The original charges were for larceny from a building and trespassing.
Incidents
Aug. 9, 7:22 a.m.: A Philip Darch Road resident parked her moped on the sidewalk at 9 p.m. on Aug. 8, but when she went out at 7 a.m. the next day it was gone. The moped was a black and red Yongfu Wicked 50. At about 2:15 p.m. that day police were contacted by the victim's father, who was driving on California Street in Newton when he saw his daughter's moped being ridden by a teenage male. He pulled over and confronted the person, and the teen dropped the moped and ran down the path along the Charles River. The suspect is described as a Black male, 14-17 years old, 5-foot-9-inches tall, wearing a light blue shirt and black pants. Newton Police canvassed the area but could not locate the suspect.
Aug. 10, 10:12 p.m.: On Aug. 3, a man's moped broke down on Arlington Street and he locked it to a pole. He called a mechanic to have the moped picked up and repaired. When they returned five days later the moped was gone. It is a black 2018 Riya.
Aug. 11, 4:53 p.m.: A bike was stolen from in front of Frank Pepe's at Arsenal Yards. The owner locked it there at 4 p.m. and he returned at 4:45 p.m. and it was gone. Security footage shows the owner locking the bike, and at about 4:43 p.m. three juveniles came up to the bike, cut the lock, and took the bike. The suspects were last seen on Arsenal Street heading toward Brighton. The first suspect is described as a Black male wearing a red hoody, grey pants, and white sneakers. The second suspect is a Black male who wore a grey hoody and black pants. The third suspect is a Black male with a black hoody, black pants, and white sneakers. The bike was an SE Bikes OM Flyer, valued at $1,000. It is blue with gold trim on the wheels.
Aug. 12, 7:37 a.m.: A Hillcrest Circle resident got an alert from his Ring doorbell camera which showed someone walking around his neighbor's driveway at about 4:11 a.m. Later, he went to check his vehicle and noticed the glove box was open and had been rummaged through. Nothing appeared to be missing. The neighbor's vehicle was locked and it did not appear to have been entered. Police looked around the area and found another doorbell camera that showed motion in the driveway at about 4 a.m. A vehicle was broken into and the video shows a figure moving around the driver's side. Nothing was missing. Another person on the same street reported that their vehicle had been broken into and rummaged through, but nothing was missing.
Aug. 12, 10:15 a.m.: Keenan Street residents reported that they believe their vehicle had been broken into sometime overnight. The owner went out to the car at about 12:30 a.m. on Aug. 12 and it was fine. At 10 a.m. the owner discovered it had been rummaged through. About $60 in cash and coins were taken. The owner thought the vehicle was locked but there were no signs of forced entry.
Aug. 12, 10:23 am.: Police went to Home Depot after security saw two men trying to leave without paying for merchandise. The men put items in a shopping cart and tried to exit the store. They were confronted by an employee who asked to see a receipt. The men refused, left the cart with the items inside, got into a truck and left the area. All of the items were recovered. One suspect is described as a dark-skinned Black male wearing an orange shirt, green hoody, and black pants. The second is described as a Hispanic male wearing an orange shirt.
Aug. 12, 2:45 p.m.: A moped was stolen from Robert Ford Road. The owner parked her blue 2021 Youngfu Wicked 50 in the rear of her residence on Aug. 9, and discovered it was missing on the 12th. It is valued at $2,000.
Aug. 12, 5:05 p.m.: A bike was locked near the bus turnaround in Watertown Square and when the person returned it was gone. The silver Specialized Sirrus 4.o bike is valued at $1,600.
Aug. 12, 5:43 p.m.: A vehicle parked on Templeton Parkway was broken into. It occurred between 9 a.m. on Aug. 11 and 8 a.m. on Aug. 12. The owner realized something had happened when she was contacted by her bank about three attempted fraudulent purchases. They had been made through CashApp, but had been denied. She went out and saw her passenger door slightly ajar, and the lights on inside. She realized three bank cards and $5 were missing. There were no signs of forced entry. The CashApp purchases had been routed through California.
Aug. 13, 8:39 a.m.: A catalytic converter was taken from a vehicle at the North Beacon Service Center. The car had been there for about two weeks getting service, and the part had been taken sometime during that time.
Aug. 13, 8:10 p.m.: A man came into Best Buy and took more than $2,000 in merchandise. The shoplifter was seen coming into the store at 7:12 p.m., went over and tried to open the Apple Watch cabinet unsuccessfully. Then he went to the cabinet with hard drives and took several items. Then he broke into another cabinet and took several more items. The merchandise was hidden in his pants. At 7:34 p.m. he left the store. The suspect is described as a Black male with a beard who is about 6-feet tall. He wore a black baseball cap, a black shirt, black pants, and black sneakers. Police are in the process of trying to identify the man.