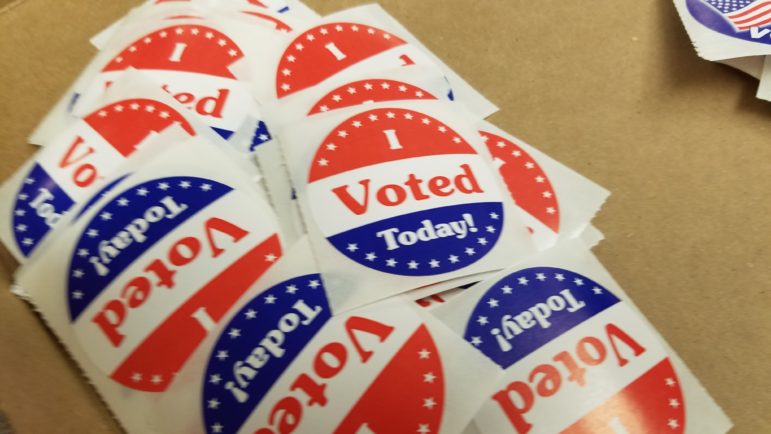 Watertown's results mostly mirrored the overall vote tally during the Sept. 6 State Primary, but there were a couple where local voters bucked the trend.
Like the statewide results, Watertown voters favored Democrat Maura Healey and Republican Geoff Diehl for governor, the GOP's Leah Allen and the Dem's Kim Driscoll for lieutenant governor, Democrat Andrea Campbell for Attorney General, and William Galvin, a Dem, for Secretary of State.
In two races, Watertown's results were different from the overall result. Local voters favored Chris Dempsey for the Democratic nomination for Auditor, while Diana DiZoglio was named the winner.
In the overall race for Governor's Council District 3, Watertown's Marilyn Petitto Devaney, the incumbent, holds a small lead over Mara Dolan. As of 11 a.m. on Wednesday, Devaney had a lead of about 1,700 votes with about 98.6 percent of the votes tallied, according to the Boston Globe's election results. In Watertown, Dolan had a narrow advantage. Her 2,415 votes accounted for 50.5 percent of the vote, while Devaney received 2,354 votes. There were 11 write-in votes. The local tally comes from the unofficial results provided by the Watertown City Clerk's Office.
Local members of the legislature — State Sen. Will Brownsberger, and state representatives Steve Owens and John Lawn (all Dems) — ran unopposed. There were no Republicans running.
Watertown Vote Totals
In the governor's races, Democrat Healey got the most votes in Watertown, with 4,317 while Sonia Chang Diaz (who officially withdrew from the race) got 715. For the GOP, Diehl got 457 votes while Chris Doughty received 345.
Allen narrowly got the most votes in the GOP race for lieutenant governor with 374 to 354 for Kate Campanale. Driscoll got the most votes in the Democratic race for lieutenant governor with 2,251 votes, Tami Gouveia received 1,348, and Eric Lesser got 1,233.
In the Democratic race for Attorney General, Campbell received 2,825 votes, Shannon Liss-Riordon got 1,428, and Quentin Palfrey, who dropped out of the race, got 729.
Galvin received the most votes in the Secretary of State contest on the Democratic side with 3,081 votes, to Tanisha Sullivan's 1,952.
In the Dem's race for Auditor Dempsey received 2,564 votes and DiZoglio got 2,124.
Several positions had only one candidate on the ballot: Democrat Congresswoman Katherine Clark, GOP Congressional nominee Caroline Colarusso, Republican Attorney General nominee James McMahon, GOP Secretary of State nominee Rayla Campbell, Democratic nominee Deborah Goldberg for Treasurer, Republican Auditor nominee Anthony Amore, District Attorney Marian Ryan (a Democrat), and Middlesex Sheriff Peter Koutoujian (a Dem).
See the votes by precinct provided by the Watertown City Clerk's Office below: