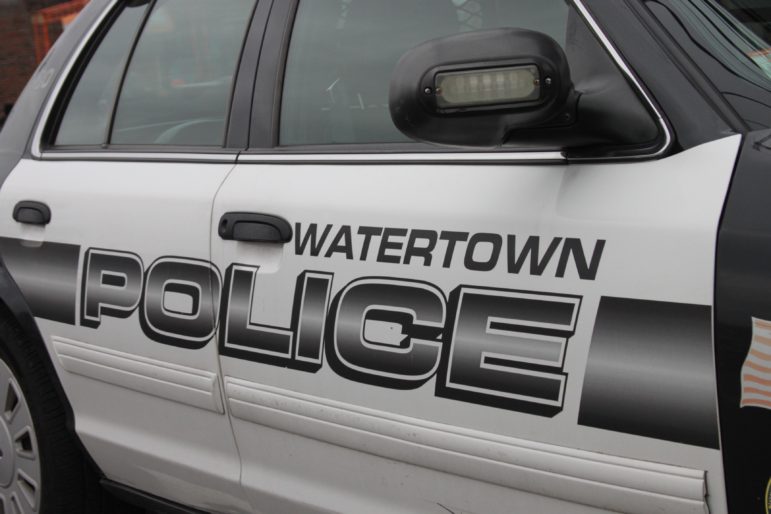 The following information was provided by the Watertown Police Department.
Arrests
None.
Incidents
Aug. 29, 5:14 p.m.: Police went to the Arsenal on the Charles complex after security reported vandalism in a garage. Shortly after midnight a vehicle entered the garage and went to the third floor. Three white males exited the truck and began walking around the garage. They got on a forklift and attempted to start it. Then they found a fire extinguisher and discharged it inside the garage. Representatives from company doing construction at the site looked at the security footage and identified one of the men as an employee. The company decided not to pursue charges against the 20-year-old Boston man, and will handle the matter internally.
Aug. 30, 2:18 p.m.: A package was taken from an apartment building on Pleasant Street. The package, which contained two pairs of Warby Parker eyeglasses valued at $314, was taken at 12:18 p.m. A suspect was caught on security footage and is described as a black male wearing a yellow T-shirt, blue pants, a dark-colored baseball hat, and a surgical mask.
Aug. 30, 5:30 p.m.: A resident of an apartment building on Pleasant Street reported a missing package. The package from Amazon was delivered on Aug. 29 at 3 p.m., and on Aug. 30 at 5:30 p.m. the resident went to get the package but it was gone. It contained a box of cat treats valued at $15.
Aug. 30, 10:12 p.m.: A man was driving a rented moving truck and as he went over Galen Street near Charles River Road at 7:43 p.m. he saw the person driving next to him get mad. The man got out of his vehicle, punched the truck and broke the driver's side mirror. The car was described as a maroon sedan.
Aug. 31, 1:18 p.m.: A man parked his bicycle on Bond Street in Arsenal Yards and locked it. He went back and the lock had been cut and the bike was gone. The BTWIN Tilt 500 folding bike is valued at $350.
Aug. 31, 4:30 p.m.: A man went into the Nike Store in Arsenal Yards, walked around and put several pairs of sneakers in his bag and exited without paying. The items included four pairs of Air Jordan 5s valued at a total of $750, a pair of Air Jordan 1 Retro valued at $170, and a pair Nike Dunk Low SE valued at $95. The suspect is described as a Black male with a beard, wearing a white hat, a white shirt, dark-colored pants, and carrying a black satchel with a red strap. Police are investigating.
Aug. 31, 10 p.m.: Police received a report of a man who was sitting in his car outside Target and committing a lewd act. The incident occurred at about 4:30 p.m., and a witness spotted a man sitting in the vehicle next to his with his pants open and committing a lewd act. The witness got in his car, and honked his horn to get the man to stop. The man stopped and drove off. The witness got the man's license plate and reported it to police. A 61-year-old Belmont man was summoned to Waltham District Court for open and gross lewdness.
Sept. 1, 5:31 p.m.: Police received a report of vandalism at the Red Garage in Arsenal Yards. Two parking spots on the fourth floor had been spray painted with various names, letters and a graphic image.
Sept. 3, 12:31 p.m.: A bike was taken from a home on Langdon Avenue. The owner hung the bike in his garage and locked it at 6 p.m. on Sept. 2. On Sept. 3, the man went back to find the lock was cut and the bike was missing. The garage doors had been left open. The bike is an olive green Specialized Tricross valued at $1,100. The person who took the bike left a black Trek mountain bike which had a California bicycle license on it.
Sept. 3, 11:57 p.m.: A juvenile from Waltham left his bike unlocked at the back entrance of Target at 5:07 p.m. When he went back later it was gone. Security footage showed it being taken at 6:22 p.m. The suspect is described as a black male, who wore a black shirt, white pants, and had a black backpack. The man was seen riding the bike toward Elm Street. It is a red SE Racing bike valued at $1,300.