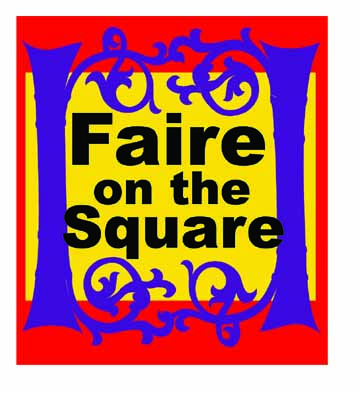 The 2022 Faire on the Square will have some new entertainment and activities, plus some popular features from previous editions.
The Faire on the Square takes place Saturday, Sept. 24 from 11 a.m. to 4 p.m. at Saltonstall Park (next to City Hall, 149 Main St.). There will be bands, performers, games, animals, and at least 125 booths where people can find out about local businesses and organizations.
Faire Director Dan McCarthy has lined up some new attractions for all ages this year.
"One is that we have got a levitating Red Sox player on a baseball bat," McCarthy said. "It is a live person and he will have a mike to converse with fans. It is a character he plays. That's something new we haven't seen before."
This year there will be a photo booth, and people can get a free strip of photos from the booth, which is sponsored by Bright Horizons.
Miniature golf debuted last year, and is back again in 2022. For the kids, there will also be Animal Adventures.
"It allows them to see and touch everything from snakes to alligators to a hedgehog — a whole list of animals," McCarthy said.
The main stage will feature several bands, including a new addition, Vinyl Fix, which plays a mix of rock and R&B. The House Band from the Watertown School of Rock will be back again this year. Others on the main stage include a Frank Sinatra tribute band, a juggler, and a magician/comedian.
The Faire on the Square Apple Pie Baking Contest returns. Bakers looking to participate can find out more by clicking here.
Among the organizations coming to the Faire for the first time is the U.S. Postal Service, which will bring its mobile unit and will be recruiting.
Those who ride their bike to the Faire can use the bicycle valet run by the Watertown Bicycle & Pedestrian Committee.
The beer garden will be back on the basketball court. Beer and wine will be served and proceeds go to the Watertown Boys & Girls Club.
McCarthy said that after 20 years, including the last few as the head of the Faire, he will be stepping down from the Faire on the Square organizing committee.